Helsinki is a thriving startup hub due to its global business mentality, international talent pool and excellent quality of life. It hosts a very active startup community with plenty of funding opportunities and cool tech events, such as one of the biggest startup conferences in Europe, SLUSH. 
You're looking for a co-working space in Helsinki? In order to ease your decision, here are the 10 coolest co-working spaces of the city:
Helsinki think company – Helsinki Think Company is a fruit of long-term co-operation between the City of Helsinki and Helsinki University. It is a communal co-working space and entrepreneurial society of the University of Helsinki. Spread over three of the campuses, you can use the space to work on your project, have a meeting, or take part in an event. Additional services are available, such as workshops, bootcamps, accelerator programs, mentoring and most importantly, community of like-minded individuals. Cost: Free
Microsoft Flux – Microsoft Flux is a community-based space, whose primary objective is attracting startups in their program, but their co-working space is open for everyone, 9 to 20 on business days (Friday till 18). Flux also enables free access to technological devices. Their Maker's hub is equipped with 3D printers, laser cutter, CNC machine and many other cool gadgets. Additional service included is Ask a Techie, Flux techies who can help you with a tech issue, only one booking away. Cost: Free
MOW – Awarded with the Best Office Space at the Nordic Startup Awards 2016, Mothership of Work is a co-working hub for professionals of all kinds, from startups to lawyers, graphic designers to engineers and musicians to architects. Opened in 2016, MOW covers 6 floors in 2200 m2 and can house up to 300 members. Space consists of 13 unique meeting rooms, a dozen soundproof phone pods, a silent workspace with adjustable desks, a library, a fully equipped event space, comfy lounges and roomy kitchens. Cost: Monthly packages vary from €330 to €580.
Minimum Viable Office – Minimum Viable Office (MVO) is a co-working space run by the media platform, ArcticStartup. Created in 2013, to serve as a central meeting point for mostly digital startups, nowadays it's home of entrepreneurs of all kinds. The co-working space comes complete with an event space, a cafe, meeting rooms, and a partnership agreement with NewCo Factory incubator, with whom they share the building. Friendly and helpful atmosphere, backed by cool team. Cost: Monthly packages are available for €200.
Maria 01 – Built at a former hospital complex, Startup Hub Maria aims to bring together the most promising startups of the region and with its 10.000 sqm space might become the biggest start-up cluster in the Nordic countries. It offers flex spaces to fixed workstations to private offices. For the common use, you'll find meeting rooms, music room, a gym, event space and member lounge. Their restaurant, Starter, is also said to be a treat for the senses. Cost: Monthly packages vary from €50 to €100.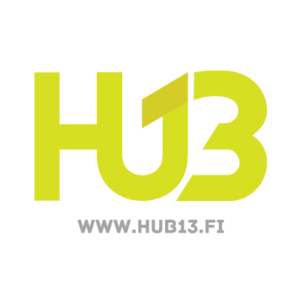 Hub 13 – Growth as a Service is Hub13's motto. They have designed their space and services to match the needs of growth minded innovators, providing café-style workstation in a professional office environment, available 24/7, and regular events, trainings, acceleration services, and opportunities to build partnerships. Meeting, event and training facilities are offered, as well as free coffee, printing services and great host team. Cost: Monthly packages vary from €199 to €299.
Quja – Quja Startup Space is a modern co-working space supported by Nokia, including 24/7 access rights, Wi-Fi, unlimited use of meeting rooms, a storage locker, parking, cleaning, shared lounge and kitchen area, reception and mail services. Besides the modern tools and comfortable spaces, working here means having the opportunity to build connections. Due to the proximity of Nokia's R&D campus, you will be able to participate in events and get in touch with real experienced professionals. Cost: Monthly packages vary from €120 to €150.
Startup Sauna – Startup Sauna is an accelerator for top-notch Nordic and Eastern European startups, and organizer of Slush, the biggest startup conference in the Nordics. Their co-working space is a 1500sqm industry hall open for everyone – no membership or previous ties to Startup Sauna are required, where regular events take place like founder talks, pitching competitions, hackathons and BBQs. It's open working days from 08–17. Described to offer life-changing atmosphere. Cost: free
Technopolis – Situated in the heart of Helsinki, UMA Esplanadi is the flagship of the UMA-concept. They provide an open working area, several well-equipped meeting rooms, and facilities for ideas and relaxation, supported by high speed internet, office suppliers, printing, copying, scanning and parking. In addition, UMA offers continuous security services, as well as cleaning and maintenance, and a restaurant and a cafe, for relaxing between meetings. With 11 other locations, UMA is a true representative of the co-working movement. Cost: Monthly packages vary from €199 to €279.
Spaces – Available as of January, 2018, Spaces Postitalo will provide a wide variety of workspaces, from private offices to flexible co-working spaces and meeting rooms. Aiming to gather the entrepreneurial community of Helsinki, Postitalo will offer 1638 m2 of office space, business club, unlimited WiFi to work quickly and efficiently, and a cafe to stop for coffee or a healthy lunch. Additional features include reception, lounge area and library. Cost: Monthly package is available for €300.
In order to stay up to date regarding startup hubs, co-working spaces and tech events, please make sure to also subscribe to our weekly newsletter.
- Advertisement -