This article showcases our top picks for the best robotics companies based in The Netherlands. These startups and companies are taking a variety of approaches to innovating the Robotics industry, but are all exceptional companies well worth a follow.
We tried to pick companies across the size spectrum from cutting edge startups to established brands.
We selected these startups and companies for exceptional performance in one of these categories:
Innovation: Innovative ideas, innovative route to market, innovative product
Growth: Exceptional growth or exceptional growth strategy
Management and/or societal impact
Top Robotics Startups based in

The Netherlands
Data sourced from Crunchbase and SemRush.
Segron: helps companies to deliver exceptional high-quality interconnectivity while reducing cost and speeding up Time-to-market. Their automated solutions enable their clients to test new digital services in any location, with any device, anytime.
VisionLabs: Their AI and Machine Learning technology is built on neural network-based algorithms makes the world safer, more secure, and helps every day citizens realize the ease and convenience of navigating a world that has permanently shifted to digital.
Invert Robotics: Invert Robotics is a world-leading inspection solutions. Their main focus is in the Food Production, Chemicals, Pharmaceuticals, Aviation and Energy industries. They also deliver remote robotic inspection services.
MX3D: MX3D is a highly innovative company that developed a groundbreaking additive manufacturing method. They aim to empower industry leaders and professionals with the ability to create metal designs at scale. Embracing a culture of experimentation.
Widget Brain: Widget Brain enables businesses to build stronger employee relationships that drive business growth. With its AI-powered Workforce Optimization tools, they offer next-generation solutions for HR, IT, and Operations teams to work together to have the right people.

Aerialtronics: Aerialtronics (part of Drone Volt group France) is an end-to-end solution developer that utilizes drones, artificial intelligence and IOT data to provide businesses with augmented and actionable insights that create a perfect synergy between aerial applications.
SenseGlove: SenseGlove develops force and haptic feedback gloves that enable professionals to feel virtual objects and interact with them more efficiently for VR training and research purposes. SenseGlove allows you to hold, push, touch, connect and squeeze the virtual like it is real.
FieldBee: is a precision agriculture company founded in 2014 with offices based in the Netherlands and Ukraine. Their goal is to develop precision agriculture products and services that help farmers worldwide by using the latest advances in technology.
Accerion: Provides a positioning module as a single system for integration in new and existing equipment. This module enables manufacturers of robots and automatic vehicles to create new flexible and cost-effective logistics solutions.
Avular:
Avular accelerates the creation of mobile robot applications that shape a brighter future for all. They aim to greatly simplify robot development, drastically reducing partners' time-to-market and costs. Avular started as a spin-off from the Eindhoven University of Technology.
IMSystems: At IMSystems, they firmly believe in the power of innovation to shape the future. Their team of dedicated engineers and visionaries works tirelessly to push the envelope, creating solutions that drive progress and transform industries.
Labelfuse: LabelFuse enables you to deliver mission critical insights from video and image data quicker and accurate using the power of Machine learning & AI. Their end-to-end approach eliminates scalability roadblocks such as labeling , expertise & technology readiness by automating every step of the process .
RanMarine Technology: RanMarine makes the WasteShark ® and other ASV's that clear the water of plastics, oils, invasive plants and general trash. RanMarine drones are specifically designed for inland and near-coastal water, and Smart Cities – wherever humans live on water.
Vibes Technology: They create a software designed to mitigate sound and vibrations, particularly in electrical vehicles. Their technology allows for the prediction of these noises before the vehicle is physically constructed eliminating the need for repetitive prototype iterations.
FarmVent: Farmvent is revolutionizing indoor vertical farming by building cutting-edge technologically verticalfarms for indoor cultivation through innovations in robotics automation, AI and plant science. Automated In-store farming solutions.
ELWAVE: ELWAVE is the premiere automated real-time Elliot Wave software, offering fully labeled charts, projecting targets and exits, trend channels and a Summary that gives a clear and concise overview of signals on multiple time frames.
Avy: Avy develops and operates self-flying wing drones (VTOL UAV) for medical deliveries, sustainable cargo, and first response missions. Avy pioneers in innovative aircraft technology that is fully autonomous, emission-free, and designed to integrate smoothly.
Hacoplast: Hacoplast deals with the installation, maintenance, and repair of injection molding machines and peripherals. They also provide preventive maintenance, service in case of a malfunction, and parts services.
Smart Robotics: Smart Robotics, the agency for robots, delivers flexible robotic solutions. Smart Robotics provides unique technology and services that seamlessly automate manual picking stations in your warehouses and order fulfillment centers.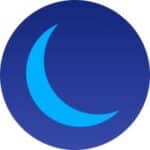 Somnox: Somnox is the world's first sleep robot to help you fall asleep, experience a better night's rest, and wake up more energized. Somnox is on a mission to help 100 million worldwide achieve better sleep by 2030. Somnox improves breathing and settles the mind.
2GetThere: 2getthere supplies automated vehicles, realizing Shared Autonomous Vehicles and APM Systems. The systems are based on over 30 years of experience withautomated vehicles in different demanding environments.
Digidentity: Identity, Verification, Authentication, and Security. Their mission is to simplify your tasks. Fueled by a relentless drive for innovation, they have developed revolutionary digital customer experience and remote identification technology that has successfully verified over 25 million identities across the globe.
Manus Machina: Transform your hands into a controller. Control your machines like you have never done before. Industry leading immersive Metaverse technology developer. Specialized in finger tracking and body tracking for Motion Capture and Virtual Reality.
Atmos: Atmos designs and manufactures high-quality, industry-standard mapping VTOL drones, capable of operating in the roughest weather conditions. Atmos is a high-tech company that designs and manufactures reliable aerial observation and data gathering solutions for professional users.
Granpool Innovative Investments: Granpool Innovative Investments is a trusted partner of entrepreneurs. It acquires significant minority stakes in innovative companies without any industrial or geographical focus. Based on this approach, a global network of ventures has been created since 2015.
Demcon: Demcon supplies high-end technology products and systems such as optomechatronic, robotic, and medical systems. Demcon contributes to solutions for contemporary social issues.
Mavim: Mavim is a global software solution provider specialized in business transformation and process management. Mavim helps international organisations with their Finance & IT transformation initiatives around the world.
ExRobotics: ExRobotics is a leading international company specialized in robotic solutions for potentially explosive facilities. ExRobotics is the leading expert in rugged reliable robots for harsh environments with require IECExZone 1 certification.
Codian Robotics: Codian Robotics develops Pick & Place robots for industrial applications. Codian Robotics supplies high speed pick & place robots that do not run on a dedicated robot control system. They have proven to be the most important manufacturer of delta robot mechanics.
TEUN: TEUN offers a complete service of parcel handling for the content of floor-loaded containers. TEUN is a comprehensive concept, based on a smart unmanned machine, the PIQR. The concept has been developed to offer a solution for the labor-intensive way of unloading containers.
Odd.Bot: Robotics for a sustainable future. Odd.Bot successfully created the successor of manual- and chemical in-row weeding. An autonomous mechanical in-row weeding robot that can work day and night and even identify weeds in high-density high-value crops.
Laevo Exoskeleton: Long-term employability and enjoyable working conditions, that is what we at Laevo aim for. Leave has relentless passion for innovation and commitment to enhance the quality of life for individuals across various industries.
Mainblades: Mainblades Inspections is a tech company based in The Hague, focusing on developing automated drone inspections. Mainblades is a Dutch software company located in The Hague. They develop navigation and computer vision technologies for automated visual inspections of aircraft with drones.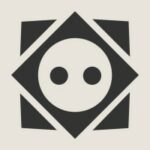 Tinybots: Tinybots are small social robots that assist the elderly with dementia by providing systematic reminders, personalized music, storytelling. Tessa is their first product. Tessa helps people with cognitive impairment to (re)gain autonomy in their life.
AZIOBOT: Aziobot develops autonomous cleaning robots for businesses. Their vision is to bring innovation tothe cleaning industry, with our experience in Robotics and AI. Their vision is to bring innovation tothe cleaning industry, with our experience in Robotics and AI.
Capital ID: has over 14 years of experience in automating and facilitating enterprise marketing and communication processes. With a passionate team of customer success managers, consultants, business analysts, software developers and support staff, they support over 150,000 users.
MadeVivid: MadeVivid is a content agency for tech and science companies. They specialise in deep tech like machine learning, software development tools and life sciences. Clients include software vendor Pivotal and technical publisher O' Reilly Media.
Softline Solutions: Softline Solutions' Software Asset Management portfolio creates transparency in software assets for companies. They have significant knowledge and proven managed and project services capability in many domains.
RUVU Robotics: RUVU helps robot OEMs develop great robots by providing customized navigation software. Their state-of-the-art robotic control software makes your product one of the best autonomous mobile robots.
KRANENDONK: KRANENDONK is the robot technology centre for non-repetitive production. With tailored robot lines, they improve quality and productivity in steel processing industries. This enhances the entire work flow, making your production more efficient.
Olmia Robotics: Olmia Robotics is an industrial automation company that deals with the system integration of collaborative robots called cobots. They offer a free production scan in order to best implement a cobot (system).
AWL-Techniek: AWL-Techniek is a manufacturer of automated welding machines that focuses on automotive, metalworking and logistics industries. Different cultures, languages and countries are in daily contact with each other at AWL.
Eindhoven Medical Robotics: Eindhoven Medical Robotics develop high precision surgical robotic solutions for vitreo-retinal eye surgery, microsurgery, and bone surgery. They aim to solve societal problems and improve the quality of life of more than 100 million people.
Buffalo Technology: BUFFALO is a global manufacturer of innovative storage and networking products for the home and small business. The company's storage products are addressing the needs of the individual and the business.
Freeday: Freeday is the largest staffing agency for digital employees in Europe. They use state of the art technique and solutions on the backend for a seamless and marvelous user experience. Freeday helps organizations to build and adopt their own digital workforce.
RDM Makerspace: RDM Makerspace specializes in IoT, robotics, 3D printing, drones, workspace, machines, training, and innovative solutions. Book a beautiful space at RDM for your event or team/client meeting, and they will take care of everything from A to Z.
Motek Medical: Motek medical is a robotics company that develops robotic devices to treat balance and movement disorders in the human body. Motek products and technologies can be found in the most forward-thinking research facilities, top hospitals, and stand-out clinics.
Proteon: Proteon is a consulting agency that helps businesses with Open Source web development and implementation with applications. Proteon was established back in 1995 as a spin-off of the Delft University of Technology.
Delft Dynamics: Delft Dynamics design and build robot helicopters. Besides designing and building robot helicopters, such as the RH3 'Swift', RH4 'Spyder' and DroneCatcher, Delft Dynamics also carries out engineering assignments.
Amarula Solutions: Amarula Solutions provides high quality embedded solutions. They are a software company focused on embedded systems and Open Source projects. They develop systems for all types of devices and platforms in linux and android environment.
RoboEarth: Database to store and share information. RoboEarth offers a Cloud Robotics infrastructure, which includes everything needed to close the loop from robot to the cloud and back to the robot. RoboEarth's World-Wide-Web style database stores knowledge generated by humans.
Stillio: Stillio captures and archives website screenshots automatically. Stillio.com automates the grunt task of taking regular website screenshots. Capture, archive and sharescreenshots the easy way and save yourself a lot of time.
Quintor: Quintor is a leading company in the field of Agile software development, enterprise Java / .NET technology and mobile development. A large number of the systems that Quintor develops are designed to run in an AWS, Azure or GCP cloud.
Transfer Solutions: Transfer Solutions is a company that specializes in application development and training services. If you always want an answer or solution to your question – no matter how difficult or unique that question seems to be. Then consider Transfer Solutions.
Vertidrive: Vertidrive is an innovative company that designs safe, environmentally friendly and cost-effective robotic solutions. VertiDrive, established in 2008, is the world's leading solution provider for Surface Preparation using Ultra High-Pressure Water Jetting (UHPWJ) or Abrasives.
TheAIGames: Challenge people worldwide by coding bots in awesome games. Develop your coding skills and practice them by competing with hundreds of players worldwide. Code your own bots in your preferred language and join the various competitions that they offer.
AquaSmartXL:  is a PortXL startup that bridges the gap between current land-based and existing aquatic surveillance and inspection services. Their aquatic drones help to observe and inspect assets as well as their surroundings, giving you all the needed information for maintenance.
BonChef.nl: Online reservation system for restaurants. With BonChef you can receive online reservations 24/7. Guests can easily make online reservations via your own website and Google Maps. You will be immediately informed by email of every online reservation.
WWA BV: WWA BV focuses on process design , turn-key projects, product development and the provision of service and maintenance. Such as handling, milling, deburring, drilling / tapping, gluing / sealing, welding, measuring (laser and camera systems) and end of line test systems.
JOZ: JOZ develops and supplies technologically high-quality products for every stable. With their mobile robots and mechanical products, they want to be among the top 3 providers. They know the stable through and through. They innovate constantly.
Spont: iPad Cashier system totally build in Google Cloud with Firebase, Google Functions and Swift. Their innovative system offers a wide range of solutions, including cash registers, handhelds, ordering kiosks, kitchen screens, PIN terminals and more.
DoBots: DoBots specializes in software where we come from the perspective of robotics. DoBots, Distributed Organisms, is a leading developer in robotic solutions in Rotterdam, the Netherlands. We supply robots that can operate independently and develop innovative solutions.

MAP Traffic Management: is a new innovative company for planning, preparation and implementation of traffic management projects. Total solution: from advice to practice Traffic management requires smart and innovative solutions. Everything starts with effective planning.

Index Systems: Index Systems is a provider of point of sales products for the hospitality industry. A global leader in restaurant technology, Index Hospitality Systems offers a fully integrated, end-to-end hospitality solution.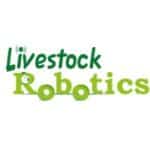 Livestock Robotics: Livestock Robotics specializes in the development of automation and robotics for livestock production. They do consultancy and training work, but also project-based problem analyses, concept development, engineering and prototype construction.
Probotics AGV Systems: is a solution provider for autonomous robot logistics. Probotics AGV Systems helps you to solve the sortage in skilled workers with our self driving robot system for internal logistics. Their autonomous SDV's sreduce your cost and improves worker satisfaction.
GamingWorks: GamingWorks designs, develops and deploys professional business simulations or serious games aimed at solving issues. GamingWorks has over 300 partners in 40 countries who deliver our Business simulations to their customers.
3D Robot Printing: 3D Robot Printing uses a special 3D robot printer and specializes in 3D printing, robot installations, product development as well as R&D. They produce and advise various artists and designers in the realization of their work.
The People Side of Change: Helps organizations build internal competency to lead change. They help organizations build change capability and competency from top-level executives to front-line employees with training and consultancy in Prosci's methodology and tools.
Toolbot Robotics: Specializes in robotic technology that offers solutions for dredging operations with new technologies and techniques.  Their extensive network and deep expertise set us apart, ensuring you have access to top-tier technologies and methodologies.
Eclarion: is a Dutch company, producing professional software, specific for the activities operating in the food sector. Eclarion develops software for the food industry. Under the name Eclarion we supply the tool for quality managers and product developers.
Robot-Shop: Robot-Shop is a manufacturer and supplier of industrial robots, robot software and application solutions online for educational purposes. Robotis is the market leader in educational robotics and guarantees the best quality time.
RobotWise: RobotWise offers skill and talent development programs through educational robotics for schools and companies. RobotWise develops and offers interactive teaching and training programs, with social educational robots, for all types of education, business and youth care.
Henk The Hero: Offers a low-cost social robot designed for children to practice social skills who experience difficulties in socializing. HENK stands for Emotion Simulating Cuddly Toy and is designed to help children with Autism Spectrum Syndrome develop social skills.
Cellro: The high-quality machining industry is filled with potential. The company was quickly recognized for its innovative approach to automation: standardized modularity. Instead of suffering rigid systems, users could finally switch functions and add-ons at any time.
GeoCat: GeoCat offers cutting-edge, customized software and services that make publishing geospatial data on the Internet easier and efficient. GeoCat provides all-in-one solutions for the Spatial Data Infrastructure (SDI) that offers a geospatial catalog, map server and map client.
Sqriba: Robotica and artificial intelligence for education. Sqriba is a product that can aid in regaining the fine motorics of the hand by carrying out writing exercises. The operation of the Sqriba rests on actively mobilizing the muscles used when writing by hand.
IRS Robotics: IRS Robotics is a valued 100% robotics company from The Netherlands, Europe. They deliver used, new and alternative robotic spare parts. Like TPU joysticks, touch screens, drives, battery packages, fans, cabling, motors, DSQC etc.
Zoolt: Zoolt is an innovations firm that offers services for artificial intelligence, cloud services, internet of things, robotics and VR. They are young but very experienced and passionate developers and creatives, specialized in mixing technologyand business.
MKG: In the modern metal company, complete control over business processes is essential, but not easy. Business operations are becoming more complex. ERP has become a necessary condition for efficient business operations and reliable business data.
Natomx: Is a leading provider of performance based monetization for software developers. Natomx is a leading provider of performance based monetization for software developers. Their solutions are at the cutting edge of browser technology.
Cymbra BV: Cymbra is going to be the eyes and ears of the supermarket, improving productivity and increasing customer service in supermarkets. They go for technology that makes mutual communication more accessible.
By the way: If you're a corporate or investor looking for exciting startups in a specific market for a potential investment or acquisition, check out our Startup Sourcing Service!
- Advertisement -