The need for sustainable energy has never been more pressing. As pointed out by the International Energy Agency (IEA) in their World Energy Outlook 2023, the global average surface temperature is already around 1.2 °C above pre‑industrial levels, prompting heatwaves and other extreme weather events, and greenhouse gas emissions have not yet peaked. This alarming trend underscores the urgency to transition to renewable energy sources to mitigate the impacts of climate change.
Europe is responding to this matter, according to the European Environment Agency, 22.5% of the energy consumed in the EU was generated from renewable sources in 2022, marking a slight increase from the previous year. However, despite these advancements, there's a clear need to accelerate the transition towards a clean and renewable energy system. The current pace must be quickened to meet the increasing energy demands sustainably to achieve the 2030 emission reduction target.
In response to these challenges, we have curated a list of 25 promising European startups, all founded between 2018 and today, that are at the forefront of developing and implementing cutting-edge technologies in solar, wind, and other renewable energy sectors. Their efforts are not only reducing reliance on traditional, non-renewable energy sources but also paving the way for a more sustainable future.
Aerones: Latvia-Based Aerones, offers robotic inspections, cleaning, coating, and repair services for wind turbine blades. They provide conductivity measurements and troubleshooting, drainage hole cleaning, external inspection of the wind turbine blades, and internal inspection of the blades. Founded in 2015 with headquarters also in California, they have raised over €45 million.
Basquevolt: A pioneering company headquartered in the Basque Country, Spain, and established in 2022. They are developing solid-state lithium batteries and aspire to become a European leader in this next-generation technology. Focusing on enabling the mass deployment of electric transport, stationary energy storage, and advanced portable devices, they have raised over €30.2 million.
BeFC Bioenzymatic Fuel Cells: Based in Grenoble, France, BeFC specialises in creating sustainable energy solutions using paper-based biofuel cells. Their technology offers an eco-friendly alternative to conventional batteries; they are recyclable, disposable, and designed for IoT applications. Founded in 2020, BeFC has secured over €19 million in funding.
Biomet: Headquartered in Lombardia, Biomet specializes in transforming urban waste into Liquefied Natural Gas from organic sources (BioLNG). They produce biogas, which is then converted into biomethane and ultimately into bioLNG, managing the entire supply chain from production and transformation to distribution. Founded in 2018, Biomet has successfully raised over €13.8 million.
CAPHENIA: Bayern-based, CAPHENIA is dedicated to producing renewable synthetic fuels through its Power-and-Biogas-to-Liquid (PBtL) process, which converts CO2 and biogas into fuel. This process, powered by renewable energy, aims to reduce carbon emissions by providing an eco-friendly alternative for powering existing engines and propulsion systems. Founded in 2018 they secured over  €5 million.
Cloover: Headquartered in Stockholm, Cloover partners with renewable energy professionals to simplify and finance sustainable home upgrades, offering embedded financing options for technologies like solar panels, battery storage, heat pumps, and EV charging systems. Founded in 2022 they have raised €7 million.
Continuum Industries: Based in Edinburgh, Continuum Industries offers a cloud-based platform designed to accelerate and de-risk the development of new linear infrastructure projects, from concept to consent. They streamline optioneering for various infrastructure types, including electricity transmission, renewable energy, hydrogen, and water networks. Founded in 2018, they have secured €14 million.
Electra: Paris-based Electra offers an ultrafast charging experience for electric vehicles, providing reservable, stress-free charging points that deliver a rapid 20-minute charge for 400 km. Their service focuses on saving users' time and energy, and providing peace of mind while enhancing accessibility and convenience for EV users. Founded in 2020, Electra has raised €175 million.
Energy Dome: Based in Lombardia, Energy Dome is dedicated to combatting climate change with its long-duration energy storage technology. Operating through a thermodynamic cycle using CO2, their technology offers a unique approach to storing renewable energy and aids in decarbonisation efforts. Established in 2020, Energy Dome has secured €93.6 million in funding.
Ensol: Paris-based Ensol specialises in custom-made photovoltaic installations. They empower homeowners to invest in solar energy, facilitating the transition to renewable energy while offering significant savings on electricity bills, with an average reduction of 50% in less than six years. Founded in 2023, Ensol has raised €3 million in funding.
Enter: Berlin-based Enter is a comprehensive service focused on energy independence and cost reduction for homeowners. Their services include end-to-end home decarbonization solutions and ensure fast, on-site expert analysis within 14 days and assist in securing maximum funding, potentially saving up to 72% in energy costs. Founded in 2020 Enter has raised over €19.4 million.
FREYR: Based in Luxembourg, FREYR specializes in producing green battery cells to facilitate the global transition to electrified and decarbonized energy and transportation systems. Their main focus lies on Energy Storage Systems and Electric Vehicle battery production. Founded in 2018 and having secured €905 million in funding, they are poised to become a leading battery cell supplier in Europe.
Gazelle Wind Power: Dublin-based Gazelle Wind Power is aiming to revolutionise floating offshore wind platforms with its lighter, smaller, and easier-to-deploy hybrid dynamic mooring system. Their modular design allows for global port assembly, aiming to set a new standard in the industry and contribute to net-zero goals. Established in 2020 they have raised €18 million.
Hexagon Purus: Based in Norway, Hexagon Purus is a leader in zero-emission mobility solutions, offering hydrogen high-pressure and battery electric vehicle systems. Their advanced technology includes Type 4 cylinders, efficient gas transport modules, and innovative fuel storage systems, serving various market segments from light-duty to aerospace. Founded in 2018, they have raised over €110.2 million.
Heaten: Mandal, Norway-based Heaten,  accelerates heat electrification for deep decarbonisation. Their HeatBooster, transforming waste heat into a valuable resource, offers viable solutions for the rapid decarbonization of industrial heating, blending economic feasibility with technical prowess in the green industrial revolution. Founded in 2020 they have raised over €10 million.
HH2E: Headquartered in Hamburg, HH2E masters the field of renewable energy by converting fluctuating solar and wind energy into stable power. They harness energy from production peaks to produce cost-effective, carbon-free heat, green hydrogen, and electricity for local industries and communities. Founded in 2021, HH2E has secured €12 million to make green energy affordable and reliable.
Hycamite: Based in Kokkola, Hycamite specializes in industry decarbonization through its proprietary methane pyrolysis technology, offering industrial clients low-carbon hydrogen and sustainable carbon products. Through thermo-catalytic decomposition of methane, they enable carbon-neutral and even carbon-negative hydrogen production. Founded in 2020, the company has secured €35 million.
Ostrom: Headquartered in Berlin, Ostrom is an energy provider in Germany that specializes in offering 100% green and renewable electricity to its customers. They focus on providing clean and cost-effective energy solutions, allowing customers to save on their energy bills. Established in 2021, the company has attracted €21 million in funding.
Smalt: Located in Berlin, Smalt's mission is to train and deploy a skilled workforce of climate heroes, offering tech-enabled clean energy installation services while promoting economic mobility. Since its 2023 launch, they have raised over €4 million, aiming to educate over 300K individuals for climate jobs and install 6 million climate products by 2033.
Sunprime: Milano-based Sunprime is a fast-growing Independent Power Producer in the photovoltaic sector. Founded in 2020 and having raised over €222 million, they have positioned themselves as market leaders in the Italian PV market segments of C&I (Commercial & Industrial), BESS (Battery Energy Storage Systems), and EV chargers.
SuperNode: Dublin-based SuperNode specializes in superconducting connection systems that advance renewable energy integration and grid interconnection, facilitating the growth of clean energy sources. Their technology aims to contribute to the development of a Europe-wide power grid for offshore wind and other renewable energy sources. Established in 2018 they have raised €30 million in funding.
Transmutex SA: Based in Geneva, Transmutex is reinventing nuclear energy from first principles, with the goal of creating an intrinsically safe, waste-reducing, and cost-competitive energy process. They combine particle accelerators with fuel derived from existing long-lived radioactive waste to generate energy. Founded in 2019, they have raised over €15.5 million.
Venterra: Headquartered in London, Venterra specializes in services for offshore wind energy development. Their services include engineering, construction, project management, operational support, inspection, maintenance, and repair throughout the lifecycle of offshore wind farms. Founded in 2021, it has secured €213.8 million in funding.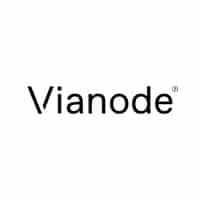 Vianode: Headquartered in Oslo, Vianode is a synthetic graphite manufacturer specializing in innovative battery materials for greener batteries and electrification. Offering products with 90% lower CO2 emissions than standard materials, offering cost-effective solutions for reducing the carbon footprint of electric vehicles. Established in 2020, they have raised €90 million.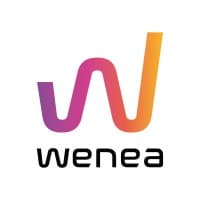 Wenea Mobile Energy: Based in Madrid, Wenea Mobile Energy is a mobile energy operator providing services to electric vehicle customers. Founded in 2018, they have secured €50 million in funding with the goal of creating an ecosystem that enables customers to charge their electric vehicles wherever they are, always guaranteeing the best service and coverage.
By the way: If you're a corporate or investor looking for exciting startups in a specific market for a potential investment or acquisition, check out our Startup Sourcing Service!
- Advertisement -