In a world where sports and technology are becoming increasingly intertwined, a new wave of startups is emerging to reshape the landscape of athletic performance, fan engagement, and sports management.
In this article, we delve into the dynamic realm of sports entrepreneurship and introduce you to 10 of the most promising European startups that are poised to transform the way we play, watch, and think about sports. These forward-thinking ventures, founded between 2020 and 2023, are not only harnessing cutting-edge technologies but also reimagining the way we approach sports at every level. From enhancing training methodologies to revolutionizing fan experiences, these startups are pushing the boundaries of what's possible.
Get ready to explore the fusion of athleticism and innovation that is propelling the sports industry into an exciting new era.
FANtium: Based in Zug, Fantium helps athletes fund their profession by allowing fans to purchase non-fungible tokens (NFT). Fans invest in their favourite athletes, becoming part of their journey to success, and winning exclusive access, career earnings from prize money or sponsorship, and other incentives. Since its foundation in 2022, Fantium has been able to raise over €1.8 million empowering young athletes to own their success.
Score Play: Headquartered in Lisbon, Score Play introduces an AI-powered media asset manager meticulously crafted for the needs of sports organizations. They provide a dedicated space for brands to centralize their media assets while establishing connections across the entire spectrum of the sports ecosystem, athletes, clubs, leagues, broadcasters, and sports brands, all facilitated by an automated content management and distribution framework. Founded in 2021, they have secured funding of €6 million, reflecting their dedication to streamlining media asset management in the sports industry.
Mingle.Sport: Headquartered in Utrecht, Mingle.Sport is building a social app that focuses on grassroots ball sports (players, trainers, fans) that uses computer vision AI, great design, and cutting-edge mobile technology, allowing users to track their performance, enjoy the game with others, and manage their teams more efficiently. Founded in 2021, Mingle.Sport has secured over €1.5 million to continue with its mission of letting the world enjoy ball games.
Flexr: Established in London, Flexr provides a wellness service that uses computer vision to evaluate movements, aiming to improve performance and reduce the risk of injuries. From your mobility, to balance and posture, Flexr guides users through a 15-minute in-depth evaluation, accurately measuring the building blocks of your movements, and providing insights and guidance on what to do to move better. Founded in 2022 This early-stage startup has been able to secure over €100K to enhance movement analysis and promote healthier practices.
Equip Sport: Established in Geneve, Equip Sport provides access to premium sports equipment in self-service lockers for rental conveniently placed for users worldwide. With total funding of over €5 million since its foundation in 2021, Equip Sport aims to enhance accessibility to sports equipment to everyone, making it simpler than ever to stay active and healthy.
Sport.com: Headquartered in London, Sport.com is a mobile fitness apps market. Since its foundation in 2020, they have successfully launched numerous apps like Yoga.com Studio, All-in Fitness, Calorie Counter, Smart Alarm Clock, Pedometers, and Cyclists. With funding of €13 million, these apps have been able to garner over 40,000,000 downloads and satisfied over 10 million users on their journey towards healthier habits.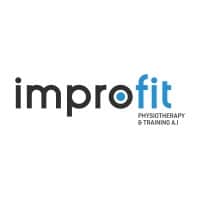 Improfit: Based in Barcelona, Improfit is a platform using computer vision and artificial intelligence in real-time to evaluate and quantify real-time physical exercises with a musculoskeletal (MSK) approach in order to improve people's lives through training and rehabilitation. Their system provides feedback to the user to improve their posture and movements while counting the repetitions. Founded in 2020 they have successfully raised more than €500K. 
Quell: Based in London, Quell offers a unique fitness experience that combines the excitement of gaming with an intense, full-body workout tailored to each user. Since their foundation in 2020, they have been able to raise over €9 million to keep supporting their innovative approach allowing users to experience a new generation of fitness gaming with real resistance, powerful haptics and live technique analysis.
SportsIcon: Headquartered in Milton Keynes, Sportsicon aims to bridge the gap between technology and sports, media, and entertainment. They offer products like SportGPT a large language model that provides personalized coaching, tailored to your unique needs and goals. Moreover, FutureIcons enables you to invest in the journey of the next generation of athletes, granting you a share of their earnings. Founded in 2020, they have secured over €4 million to support their mission to create a seamless connection between cutting-edge technology and the dynamic worlds of sports, media, and entertainment.
Runna: London-based, Runna aims to take your running to the next level with Runna, by providing world-class training, coaching and community for everyone, whether you're improving your 5k time or training for your first marathon. Founded in 2021, this early-stage startup has secured over €2.5 million underscoring its commitment to helping every runner with a personalized and unique training plan to achieve each user's goal. 
By the way: If you're a corporate or investor looking for exciting startups in a specific market for a potential investment or acquisition, check out our Startup Sourcing Service!
- Advertisement -