Barcelona hits the headlines for many reasons. It's the city the EU-Startups team calls home and it's one of Europe's hottest innovation hubs for 2022. Barcelona is producing exciting startups across a multitude of verticals, nurturing them from early-stage right up to unicorn heights. From the likes of Glovo and TravelPerk to Wallbox and Adevinta, Barcelona has been rightly labelled as a "unicorn territory". And, let's not forget those up-and-coming disruptive companies, such as Heura, who are making themselves known on a global scale. The city is seen by many as one of the most popular cities from which to launch a startup in Europe – and it's not hard to see why. 
It's a city that oozes energy. The vibrant city streets, mellowed by the Mediterranean breeze, make this city one that just feels exciting to be in. From touristic triumphs and football fever to entrepreneurial excellence, it's a city that is truly always on the go. With an increasingly metropolitan community, made up of highly skilled locals, digital nomads and young professionals, alongside an incredibly attractive lifestyle, it's somewhat of a heaven on earth for startups and naturally harvests the best of startup culture. Makes sense that it's home to some of Europe's coolest entrepreneurial events – such as the EU-Startups Summit – and some of Europe's most influential incubators, investors and accelerators. 
We wanted to take a look at some early-stage startups from this burgeoning hub, highlighting some companies that will be good to keep an eye on in the years ahead. So, we put together this list of startups all founded post-2019 and based out of the Catalan capital. 
Impress: Founded in 2019, Impress is leading digitisation in orthodontics. The startup, founded by renowned orthodontist Dr. Khaled Kasem and serial entrepreneurs Diliara and Vladimir Lupenko, combined traditional dentistry approaches with pioneering technology to create a hybrid tech-driven orthodontic clinic. The startup raised a whopping €123 million in July 2022 – just three years after its launch. The company's network of hybrid clinics has been growing fast and they all leverage a top-tier clinical team and vertically integrated tech stack. Customer experience is also a top priority for the company, and perhaps one of the reasons behind its intense popularity. To his end, the startup has a mobile app whereby patients and doctors can enjoy improved contact and schedule appointments. To date, the company now has more than 130 clinics across 8 different countries and more than 1000 employees. 
Ukio: Founded in 2020, Ukio is disrupting the real estate market and empowering people to feel at home wherever they go. The startup provides furnished and serviced apartments for stays of one month or more, removing all the hassle of finding a rental, with no need to worry about long-term contracts, moving and buying furniture, security deposits and more – giving choice and flexibility to allow people to live where and when they want. So, if you want to relocate to another city in Europe, the tech offering from Ukio helps you to do so without the usual headaches. Now present in Barcelona, Madrid and Lisbon, the young startup raised €7.8 million and is now making moves to expand through Europe – first stops being Berlin and London. In 2021, the real estate tech group hired an additional 70 employees, grew the portfolio to nearly 200 homes and had a 96% occupancy rate (that's despite disruption to the travel industry). All of this means the company is embarking on an exciting 2022 and with growing trends among millennials and Gen Z to try life in new cities for a time, largely facilitated by the growth of remote work, they're definitely one to watch.
Yaba: Born in the streets of Barcelona in 2020, Yaba is an aggregator company for digital-native brands that sell via Amazon. The founders Alejandro Fresneda, David Baratech, Rubén Ferreiro, Sergi de Pablos and Patxi Archanco have the aim to accelerate the growth of these small companies and optimise their presence on Amazon and similar digital marketplaces. There are a lot of aggregator companies out there, so what makes Yaba special? Well, it stands out thanks to its proprietary tech, through which, the platform can develop real-time dashboards which provide complete visibility into the day-to-day operations of its brands. This in turn generates predictive models and thus empowers informed decisions to be made around how to increase business efficiency – in all areas from stock management to online branding and distribution. Earlier this year, the team nabbed €75 million and is planning to end the year having purchased 30 companies. 
HUBUC: Fintech startup HUBUC describes itself as an embedded finance "powerhouse" behind any brand that wants to offer financial services. Essentially, it is a one-stop source for payment capabilities, and can seamlessly embed financial services into the customer journey of any brand. Examples of payment capabilities offered include payment acceptance, payment processing, issuing of physical and virtual cards and white label solutions. It specializes in providing embedded finance to SaaS companies, taking away compliance headaches. The startup was founded in 2020 and is nestled in the bustling port of Barcelona. The team scored about €9.95 million at the start of this year and has been scaling fast, now operating in 58 countries.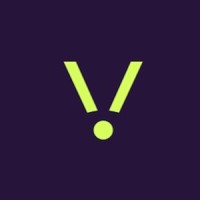 Freeverse: Entering the NFT game, Freeverse.io is marking itself as a strong player and worthy component. The startup has developed a unique product in the market, allowing companies to build products that feature next-generation NFTs – so-called 'living assets'. Just when we got used to digital assets, Freeverse came and shook the playing board up again. Freeverse's core product is a platform that allows companies (such as brands, game developers, or other content creators) to add a new layer to their products: the ability of NFTs to change and evolve based on how they are used by their owners. This means the NFT value is impacted by how it is used, rather than its rarity or scarcity, which is a whole new approach to the market. It also tackles one strong underlying critique of NFTs – that they rely too heavily on speculation. Now, with Freeverse, they can change and evolve. The startup picked up €10 million in May this year and it was founded in 2019. 
011h: Founded in 2020, 011H's aim is to accelerate the world's transition to sustainable building development. Its way of working not only means the buildings created are more sustainable, efficient and environmentally friendly, but also results in cheaper costs, shorter execution times, and better overall reliability. The construction industry has been transforming recently – perhaps slower to the digital transformation than other sectors, it's now starting to catch up and 011h is helping drive the transition, putting productivity, sustainability and efficiency to the forefront. The startup was founded by Lucas Carné and José Manuel Villanueva and has now raised over €10 million. 
Payflow: Launched in 2020, Payflow got 2022 off to a bumper start and has shown no signs of slowing down. In January the team picked up €8 million bringing its total funding to around €14.5 million. Operating in the fintech space, Payflow has developed an app that allows employees to instantly access earned wages. Improving employee financial wellbeing is at the heart of Payflow's philosophy and its approach is proving popular – operating under the vision that given employees work and spend daily, they should have easier and more regular access to their wages – taking control of their finances in the way that makes sense to them. Currently, the company has offices in Spain and is operating in Italy and Portugal. Looking to the future, the team has its eyes set on expansion to Latam with Mexico, Chile and Brazil key targets in South America, adding to its existing presence in Colombia and Peru. Clients of the fintech include NH Hoteles, Isdin and Aravinc.
Vitaance: Describing itself as the insurance that helps you live better, Vitaance is an insurtech company on a mission to improve people's quality of life through financial, emotional and physical wellbeing by creating smart, fair and responsible insurance products enabled by technology. Founded in 2021 the young startup is innovating in what's traditionally been a pretty old-school industry – insurance – and they're doing so with exciting tech and prioritising wellbeing – a holistic combination that we love to see. In 2021, the team closed the year with a €3 million funding boost and is one of the few insurtech's coming from Sothern Europe. Vitaance was created with the aim to improve people's quality of life through financial, emotional and physical well-being – making insurance something that looks after people and positively contributes to their lives, rather than just a necessity. 
Dogfy Diet: Barking up the pet tech market, Dogfy Diet has been creating fresh, 100% natural dog food since 2019. Operating on an ecommerce model and using tech to personalise dog food products, the startup is fetching lots of attention in the space, scoring €3 million in June this year. Pet tech is a growing space, more and more pet parents are turning to digital solutions to optimise the care and health of their fur babies, and Dogfy Diet is a great example of a startup innovating in the space. The online platform invites owners to introduce some details about their pet, then an algorithm analyzes the different variables that could impact its digestive health. As a result, it produces a meal plan for the pet which comes with full feeding instructions and portion guidance and is delivered directly to the consumer's door. 
Brickken: Founded in 2020, Brickken is a Barcelona-based startup specializing in tokenization. The aim is to help asset owners raise decentralised funding through blockchain technology – giving both individuals and businesses the chance to generate passive revenue. It, therefore, provides the tools to tokenize the world and standardise and democratise the process by which asset tokenisation services are carried out. Brickken's tokenisation protocol uses its native BKN token and decentralized application (dApp) to enable businesses to issue their own utility and security tokens to raise funds and digitize company ownership. The dApp serves as a platform to help centralized businesses transition to a decentralized autonomous organization (DAO) model. So far, the company has raised about €2 million and is growing. 
By the way: If you're a corporate or investor looking for exciting startups in a specific market for a potential investment or acquisition, check out our Startup Sourcing Service!
- Advertisement -