The Emerald Isle – the home of Guinness, dramatic landscapes and to the lively cities of Galway, Dublin and Cork – is also the backdrop to a booming tech startup scene. 
Ireland has proven itself to have a resilient and innovative entrepreneurial ecosystem and is the European hub for massive tech giants such as Google. For startups, Ireland is also a European hub. In 2021, Enterprise Ireland approved more than €48 million in funding for new high-potential startup companies (HPSUs) and Covid-19 impacted HPSUs – and in 2022 it looks like the startup scene is set to grow even more. 
With an established tech market and an impressive talent pool, Dublin is one of the cities on the fast track to becoming a European startup capital. Ireland is one of the richer EU members, and also benefits from close connections to the UK and US markets. This is in addition to a convenient system of corporation tax, making it an attractive country to both launch and grow businesses. Ireland is well primed to benefit from Brexit as a financial and tech hub for these reasons. 
So, looking to 2022, we expect to hear even more exciting news coming out of Ireland for the European tech scene. Here, in no particular order, we've taken a look at 10 Irish startups to keep an eye on for the year ahead. These are all startups founded since 2018.  
Manna Drone Delivery 
– Manna Drone Delivery, founded in 2018, is on a mission to improve the world by making lightning-fast suburban deliveries more affordable, green and safe. In April 2021, the young company raised €20.6 million with investors such as Molten Ventures to further scale internationally. Founded by Bobby Healy, Manna is using drones to turn the delivery sector upside down. Initially focused on delivering food from restaurants and dark kitchens, the startup has since branched out into groceries and medicines as part of its ambition to completely replace road-based delivery. Currently trialling its service in Galway, the drone hub supports over 100 takeaway deliveries a day. 
Zipp Mobility
– Dublin-based shared e-scooter operator Zipp Mobility was founded in 2019 with a mission to reduce congestion and provide an environmentally friendly alternative to cars. The urban mobility sector has been heating up the past couple of years in Europe, and Zipp is bringing an Irish contingent to the mobility race. Zipp wants to design micromobility services that meet the needs of everyone in the community – with an awareness of the power this holds to create a more inclusive, accessible and sustainable world. The startup raised an additional €1.3 million in August 2021 after its e-scooter model was approved for trials across the UK in 2020.
Content Llama – Donegal-based Content Llama automates the collection, configuration and delivery of multi-source product content for ecommerce retailers. The female-founded startup secured €2.5 million in November 2021. Founded in 2019, the young company is on a mission to connect brands and retailers in a more meaningful way. They aim to use their team and technology to become an extension to a retailer's in-house and outsourced teams, working in partnership to deliver the product-related content that retailers need to be successful online in today's evolving retail landscape. 
Fonoa – Founded in Dublin in 2019, Fonoa helps leading internet companies to automate their tax obligations, reducing operation costs and increasing compliance. Through offering simple integrations with data, the startup gives companies an automated dashboard that makes it simple to organise tax management. Already powering high-volume merchants and marketplaces around the world, the company raised €18 million at the end of 2021 to grow internationally and boost hiring. 
Tines – Founded in 2018 by experienced security engineers, Tines has the aim to make enterprise automation simple with its no-code security automation platform startup raised €21.9 million in April 2021 for its mission to reduce the burden on 'busy work' through workflow automation. Designed to allow anyone to automate any manual task regardless of complexity, Tines' automation platform works without the need for any apps, plugins or custom code. Described as the 'arms and legs' of the modern security stack, Tines is at the forefront of Irish cybersecurity companies solving some of the biggest challenges facing global businesses today – including increased cyber threats and attacks, and rapidly evolving policy and regulation
Evervault – Offering an encryption infrastructure for developers, Evervault was founded in 2018 and raised €14 million in May 2020. Evervault can be integrated in just 5 minutes, making it simple to encrypt and process sensitive data. With Evervault your compliance scope is reduced to the simplest method of validation, and it automatically generates SAQ and AOC for PCI. The Irish company already has customers such as Okra, Manna and Vault using its services to end data breaches. 
nSurely – Cork-founded in 2021, nSurely is a big data AI-enabled PaaS that is bringing UBI to life for insurers. By using data stream processors, real-time AI risk evaluation, and end-to-end UBI solutions, the startup aims to make it easy for insurers to roll out UBI products that find the true price of risk. At the end of 2021, the company raised €535k in an oversubscribed funding round which will be used to accelerate business development, invest in the platform and expand the Cork head office. Next year, it plans to begin pilot projects in Ireland and the United Kingdom. 
Vaultree – Next-generation Encryption-as-a-Service startup founded in Cork in 2020, Vaultree is on a mission to reshape data protection with revolutionary encryption technology. The young company has developed a searchable, scalable encryption technology and methodology that protects data while preserving its use. The company has raised €2.9 million from investors such as TenEleven Ventures.
bloXmove – Founded in 2021 in Dublin, bloXmove has the vision to revolutionize urban mobility to reduce complexity and make travelling more provider as well as user friendly. The company is building an underlying network between different mobility service providers to enable a 1-click, 1-ticket journey with a business-to-business mobility blockchain platform that seamlessly connects micro-mobility providers, fleet operators, public transportation and corporate mobility managers. bloXmove's PaaS provides all of the transactional capabilities required to conduct end-to-end business in real-time. The result is one strong "Mobility Alliance" where a scooter company can offer a scooter, a bike as well as a rental car in one booking.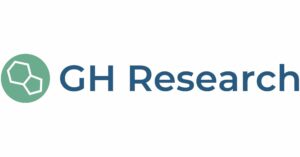 GH Research – Founded in 2018, GH Research is a biopharma startup dedicated to transforming the treatment of psychiatric and neurological disorders. In April 2021, the company had secured €110 million from the likes of RTW Investments and RA Capital Management in an oversubscribed funding round. The company's lead product, GH001, has the potential to offer rapid and durable remissions in depression.  
By the way: If you're a corporate or investor looking for exciting startups in a specific market for a potential investment or acquisition, check out our Startup Sourcing Service!
- Advertisement -