'Gezellig': defined as a word that encompasses the heart of the Dutch culture and its meaning includes everything from cosy to friendly, from comfortable to relaxing, and from enjoyable to gregarious. It conjures up feelings of wellbeing, fun and conviviality. Perhaps it could also describe the Dutch startup scene…
While famously a flat nation, the Netherlands has experienced plenty of peaks in its startup ecosystem and 2022 is set to be another year full of opportunities for Dutch startups to raise a pint to their success. 
Benefitting from somewhat of a holy trinity of a globally competitive talent pool, an abundance of incubator programmes, and a booming tech sector, the Netherlands has catapulted itself towards the top of the European startup leaderboards and it is recognised as one of the most connected economies in the world as well as the 4th best European country for startup activity. 
The Dutch are renowned for their level of English proficiency – largely considered to be the best in the world. This, alongside it's excellent university system is a major driver of the countries ability to cultivate, attract and retain talent. Further, the Dutch government has shown itself to be committed to tech and innovation – also investing heavily in AI.
While Amsterdam undoubtedly punches well above its weight in the international tech stage (it had more than 1.1 startups per 1,000 inhabitants in 2020), Rotterdam and Utrecht are also incredibly vibrant startup hubs shining on the European stage. 
With an open culture and open attitude towards business, a focus on innovation and entrepreneurship, and a generally perceived happiness amongst society, The Netherlands is pedalling to the top of the European startup leadership tables. 
So, it's only natural that we take time to put a spotlight on the Dutch startups to watch this year. So, get a coffee and a stroopwafel and enjoy reading this list of the 10 exceptionally promising startups, founded between 2019 and 2021, that we think are cycling to success this year. 
Go Sharing – Believing in a green planet that runs on shared mobility that is accessible to all, Go Sharing is one of Europe's up-and-coming mobility startups – and this sector is definitely one to be excited about this year. Founded in Utrecht in 2019, Go Sharing is on a mission to connect people and cities, making the world a happier place with 100% electric and enjoyable transport – part of a vision of a zero-emission generation. In 2021, the young startup caught lots of attention – making expansions to Italy, Belgium, Germany, Austria and Turkey, as well as partnering with BMW|MINI to bring the iconic MINI Cooper as an electric shared car option in its portfolio. Go Sharing are showing no signs of slowing down and want to bring their mobility hub project to more cities, sharing their vision for shared mobility and happy movement. 
Orderchamp – This Amsterdam-founded startup is reimagining wholesale by bringing together independent retailers and brands in a digital marketplace with a vision to empower local communities across the globe. It's no secret that the retail landscape is changing – both because of and in spite of the pandemic – and independent retailers need to do more to differentiate themselves from the crowd. Orderchamp wants to enable creators and shop owners around the world to come together and build upon each others success. Founded in 2019, the company raised €16.6 million in 2021 and became host to more than 1,800 European brands, giving them access to 30,000 European retailers. What makes the startup more special is that they only collaborate with brands that meet specific criteria – that share values and characteristics, such as being handmade, natural, sustainable or ethical. This year the marketplace has it eyes on expansion. Already the platform is active in the Netherlands, Belgium, Germany, France, and Luxembourg and they want to go global. 
Finom – Fintech startup Finom offers financial solutions for entrepreneurs, self-employed and freelancers – combining digital business account benefits with multiple services. The financial services for SMEs market is booming in Europe, spurred on by accelerated trends towards digitalization – but it's estimated that the fintech market so far only covers 3% of their needs. Founded in 2019, Finom is one of the few companies targeting this market. Already active in three massive European economic hubs (Germany, France and Italy), Finom is well-positioned to have an exciting 2022. The Amsterdam-based startup brings together accounting, financial management and a business account into one solution and SMEs can sign up for an online account in minutes to immediately enjoy all the advantages via both mobile and desktop apps. 
Silverflow – Founded in 2019, Silverflow's cloud-based processing platform provides a next-level upgrade for payment providers. The Amsterdam-based fintech launched its cloud-native card payments platform in early 2021 after successful fundraising in 2020. The startup is one of the first card payment processors with a platform tailor-built for today's technology stack, with simple APIs and streamlined data flows, that is directly integrated into card networks and through 2021 the young company got into its groove. With its innovative global payment technology, we can expect big things to come in 2022. Silverflow has put in the groundwork and as businesses across sectors increasingly look for this tech solution, they are in a prime position to explode. 
D2X – Founded in 2020, D2X has already gotten 2022 off to a flying start, closing a €5 million seed funding round in the first couple of weeks of January. The startup with Amsterdam roots is building a pioneering institutional-grade and regulated options and futures exchange for digital assets in Europe. With the explosive growth of crypto and blockchain over the past year, demand for digital assets in Europe has never been higher and the infrastructure just hasn't kept up – that is, until D2X's offering. Designed as a plug-and-play solution for institutional investors, D2X lists cash-settled derivatives denominated in euro and has a robust risk management model with a reliable trading interface. The young team have ambitious plans this year to expand to bridge the gap between tech and finance, leading a new generation of digital asset investment.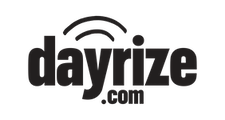 Dayrize – Founded in 2020, Dayrize is pioneering the use of sustainable impact measurement tech to assess the environmental and social effects of consumer goods. After a 2021 that laid bare the importance of taking more eco-conscious and sustainability-focused choices, Dayrize is entering 2022 poised to arm brands with the tools they need to validate their sustainability claims. Dayrize's purpose is to bring consumption within planetary boundaries by helping businesses and consumers reduce their impact. Previously, the process of understanding the impact of consumer products has been complex, time-consuming and expensive – Dayrize wants to make it accessible, recognising that it is an imperative part of business. Already the Amsterdam-based startup has partnered with over 500 brands and scored thousands of products, and they have plans to bring this impact technology to brands across the globe. 
Test Gorilla – With an aim to make hiring simpler and unbiased, Amsterdam's Test Gorilla offers screening tests at an affordable price. Recruiters can use TestGorilla to save valuable time, make hiring decisions objectively, and avoid expensive mis-hires. The recruiting startup replaces subjective, incomplete, and often inflated CVs with objective, reliable, and fair test results that measure aptitude, practical job skills, culture add, and motivation. Hiring and talent acquisition is at a focal point across Europe at the moment with labour shortages and hiring headaches defining the experience of many businesses. Test Gorilla, founded in 2019, offers a practical and affordable solution to a growing problem. 
Orbisk – Coming from Utrecht, Orbisk is the startup bringing AI-based technology to fight food waste. Through a scale and smart camera, the product runs an AI image recognition algorithm to register what food is being wasted and why. Then, through action-oriented dashboarding, kitchen staff can optimize inefficiencies in food-providing processes – saving thousands of kilos of food yearly, and improving sustainability and profitability. Founded in 2019, the young company won the EIC Accelerator Pitch for its technology in 2021 and secured €2.4 million in EU grant funding to scale. By making life easier, more sustainable, and more profitable for its customers, Orbisk will be fighting food waste at scale, saving over 100 million kgs of food waste annually in professional kitchens by 2025.
Accel Club – Founded in 2020, Amsterdam-based Accel Club acquire and operate fast-growing independent sellers on Amazon. The acquired brands are integrated onto the Accel Club platform, boosting sales and bringing the brand's presence to the next level. With a team that has varied expertise across ecommerce and technology, the young company is disrupting one of the largest commerce spaces. In 2021, the startup's funding totalled €148.7 million, and with the ecommerce continuing to spiral upwards, 2022 is definitely a year to keep an eye on this team.
MetaMundo – It wouldn't be a list of startups to watch in 2022 without mentioning the metaverse. Founded in 2021, MetaMundo has built a 3D NFT marketplace that enables 3D creators to mint, sell and license 3D Model NFT collectables ready for use across the metaverse and VR. In November 2021 the Amsterdam-based startup raised €2.3 million and given the fact that the metaverse is still in its infancy, 2022 looks to be a big year for promising startups with a clear vision in this sphere. MetaMundo is due to launch the MetaPortal Edition1 this month and we will be keeping our eyes peeled to see what's to come. 
By the way: If you're a corporate or investor looking for exciting startups in a specific market for a potential investment or acquisition, check out our Startup Sourcing Service!
- Advertisement -