Fashion is notoriously one of the most unsustainable and pollutive industries in the world. Did you know that the average EU citizen consumes nearly 26kg of textiles every year and throws away about 11kg? In fact, since 1996, around 40% more clothes have been purchased in the EU, per person. As consumers compete in the never-ending race of keeping up with fast-moving trends, fast fashion reigns – bringing with it cheaply produced products and exploitative practices.
But times are changing. Consumers are starting to be more tuned into more sustainable options, making the fashion industry more accountable for its supply chain and item lifecycle, from both an environmental and societal perspective. Now two-thirds of shoppers claim that limiting impact on climate change is more important to them since the COVID pandemic.
In particular, millennials and Gen Z are savvier shoppers, being more attentive to the origin, materials, and disposal of their products. Retailers and fashion brands are also increasingly pushing their sustainability agendas, such as developing a sustainable range of products of their own branded products or a fashion recycling programme.
Within Europe, there are a handful of startups that we are excited about that are offering tech enabled solutions to create more sustainability in the fashion industry. The startups in this list are fostering the circular economy and reducing carbon emissions and waste throughout various stages of the product lifestyle, for example through renewable textiles, rental platforms, clothes sharing, and second-hand re-selling platforms. All of these teams were founded in Europe in the last 1-3 years, and show promising signs such as having landed funding recently and growing their teams fast:
Nuw – founded in 2018, Nuw is a social network to really share clothes with people in your local community. Once you join Nuw, you can borrow clothes for free (excluding a small swap fee) which makes their offering essentially like sharing clothes with friends. Every time an item is borrowed or swapped on Nuw, they offset 25% of the resources that would have been used in the production of a new item. Nuw currently operates in UK and Ireland, has raised €456K in funding and has 8 employees.
Thrift+ – Founded in 2017, this startup is powering circular fashion in the UK by helping consumers to re-sell their second-hand clothes. Thrift+ takes all the hard work of selling items online away from the consumer. So how does it work Re-sellers send their clothes to Thrift+ and the upload process and photography is managed by Thrift+ on behalf of re-sellers. Headquarted in London with a warehouse in Market Harborough, England, the company currently employs 40+ people and has raised a total of €1.7 milion.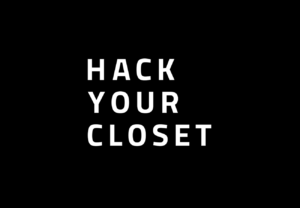 Hack Your Closet – Hack Your Closet (founded in 2016) is one of the first hybrid personal shopping and rental experiences for secondhand clothes. Every month, their stylists select clothes for consumers, which are washed and stored before being sent to consumers. By doing this, they are enabling the extension of life of products by 2 to 3 years. Headquarted in Stockholm, their service is currently only available in Sweden and France with future plans to expand to more European countries. The company currently employs 30 people and raised €353K to date. In 2020, the company circulated over 18,000+ articles of clothing.

Reflaunt – British startup Reflaunt offers brands and retailers a white label solution for their customers to easily resell their past purchases directly on the brands' e-commerce platforms. Items listed via Reflaunt are then offered for sale on more than 25 marketplaces across North America, Europe, and Asia, reaching over 50 million second-hand buyers worldwide. Reflaunt is based in London with 18 employees, and has so far raised €2.3 million in funding.
Infinited Fiber – Finnish biotech startup Infinited Fiber's technology turns cellulose-rich waste that would otherwise be burned or end up in a landfill into 'Infinna', a cellulose carbamate fiber. This new circular economy, premium textile fiber reduces the world's reliance on virgin raw materials. Founded in 2016, the startup is partnering with manufacturing partners and global brands to bring out clothing collections to make Infinna more widely available. They have raised €44.6 million and currently have 27 employees.
Renoon – Founded in 2021, female-founded Renoon is a platform that helps consumers discover sustainable and ethical fashion companies. The idea of Renoon was born when founder Iris Skrami struggled with finding a sustainable dress for a party. Shoppers can filter by attributes like materials used, carbon-neutral, vegan, and pre-owned. Only products that meet Renoon's sustainability framework are shown on their platform. Renoon has curated more than 1 million products from over 200 partner brands on its platform. Renoon's women-led team is based in Amsterdam and they have currently raised a total of €388K.
Lizee – Founded in 2019, Lizee enables brands and retailers to launch, manage, and scale a fashion rental offering in just a couple of weeks. They power the technology and logistics of a rental offering on behalf of retail businesses through their white label software and their warehouse. Lizee has partnered with companies like Decathlon, Delsey, and Galleries Lafayette to power their rental programme. They are based in Paris with 28 employees, and have raised a total of €2.2 million to date.
Hurr– Founded in 2017, Hurr is empowering women to extend the lifespan of their wardrobes through their secure, peer-to-peer fashion rental marketplace. Customers can either rent out their items to monetise their wardrobes or customers can rent an item for 4, 8, 10, and 20 day periods at a fee. They have launched partnerships with Selfridges and Depop and have created curated edits and collections with influencers and celebrities. Operating currently in the UK; Hurr is based in London and currently employs 18 people.
What on Earth – Founded in 2020, What on Earth is an online community and boutique of carefully curated fashion brands with a focus on sustainability. They take a holistic approach to sustainability and are concerned with the whole process, from the supply chain of how the products were produced, to how items are disposed of after use. Their team is based in London and currently has 10 employees.
Vividye – Founded in 2020, Vividye offers technology to apply colours and designs to textiles that can be later removed to re-apply new ones, without harming the material. This resource-efficient tech was developed by two chemists at Chalmers University of Technology in Sweden, significantly reducing water consumption and the release of chemicals into the environment. Vividye is based in Gothenburg, and they currently have 7 employees.
By the way: If you're a corporate or investor looking for exciting startups in a specific market for a potential investment or acquisition, check out our Startup Sourcing Service!
- Advertisement -