In the beginning of this year, we introduced you to 10 super promising Switzerland-based startups to watch in 2021. Aside from fancy chocolate and a booming banking sector, its largest city, Zurich, also has a very attractive startup ecosystem. Most recently, Zurich made it into our annual ranking of Europe's biggest startup hubs.
This week, we took a closer look and hunted down the hottest startups in Zurich. All of the startups which we are introducing to you below were founded between 2018 and 2021. As signals for early success, we've been looking at factors like team size, funding, growth rate, innovation, market size. With this in mind, here are the 10 Zurich-based early-stage startups to follow in 2021 and beyond.
Founded last year, YASAI uses AI-powered technology to offer 'Vertical Farming as a Service' based on the circular economy. The startup has raised over €2.5 million in funding to empower its customers to grow more with less, and creates circular food production systems in cities and regions lacking sufficient agricultural resources (such as freshwater or fertile arable land). YASAI connects different technologies in the field, optimising costs and reducing waste while producing local and fresh food.
Yokoy
is an all-in-one spend management solution for medium and big companies. Since its founding in 2019, the startup has raised over €1.5 million. Yokoy automates spend management with artificial intelligence, combining expense management, supplier invoice management, and smart corporate cards into one single intuitive platform. Yokoy now offers other solutions such as Yokoy Expense, Yokoy Invoice, Yokoy Cards.
Born in 2018, Oper is a launchpad for digital credit products. The fintech startup has already secured over €2.5 million in funding to help credit providers launch digital credit products in a matter of days. By using Oper's out-of-the-box modules, credit providers can simply configure their process and start selling. Customers can integrate fintech technologies into their process by selecting functionalities from Oper's fintech partner app store.
DAIMANI is a platform and app that provides exclusive VIP hospitality experiences for sports, music, and cultural events attendees. Founded in 2018, the startup is committed to improving and streamlining the VIP hospitality experience, they do so by partnering and working with some of the most iconic events around the globe, and showing the best available price for VIP packages. Users can choose from more than 30 global and national payment methods and more than 70 currencies. 
Founded in 2018, 9T Labs aims to make industry-grade carbon fiber composites more accessible to series production through additive manufacturing. With over €5 million raised in funding, the startup brings together advanced software, additive manufacturing, and industry-standard materials to reimagine what's possible in carbon composites 3D printing, reaching for new levels of quality, repeatability, lightweight, and performance.
Decentriq is an enterprise SaaS platform providing data clean rooms. Founded in 2019, Decentriq helps businesses and users to easily and securely collaborate with stakeholders, internal or external, to derive new data value. Trust and privacy are guaranteed thanks to Decentriq's underlying encryption-in-use technology called confidential computing. The startup has raised over €3 million in funding to empower customers to leverage data. 
Archlet is a user-first sourcing software helping procurement make better sourcing decisions faster. Launched in 2019 and now counting over €2.3 million in funding, Archlet's Sourcing Optimization apps provide users with focused sourcing and negotiation features required for a modern Procurement organization, independent of spend categories. Its API integrations ensure the apps easily blend into existing technology ecosystems and drive adoption in a natural way.
LatticeFlow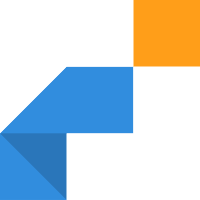 is on a mission to change the way the next generation of AI systems are built. Founded in 2020, the startup has raised over €2.3 million to empower organisations to build and deploy robust AI they can understand and trust by providing them with model assessment, data and model improvement, and safe deployment. The team is built by leading AI professors and researchers from ETH Zurich with broad expertise in formal methods, symbolic reasoning, and machine learning.
Bota Systems is on a mission to make robots feel and manipulate the physical world as easily as humans do. Born in 2020, Bota Systems is a developer of force-torque sensors, load cells, and robotic grippers. With nearly €150K raised so far, the startup has developed FT sensors that allow robots to interact with their environment with high precision while minimizing the efforts robotic integrators need to automate an application or the time it takes for researchers to configure their robots for experiments.
Riskwolf
provides data-driven parametric solutions to protect your digital business against vulnerabilities such as profit and sales loss due to outage of the internet. Founded in 2019 with about €800K in funding, insurers use Riskwolf to calibrate, price, and offer protection products for digital risks. In addition, Riskwolf offers a real-time claims service to detect connectivity problems and automate the payment process.
By the way: If you're a corporate or investor looking for exciting startups in a specific market for a potential investment or acquisition, check out our Startup Sourcing Service!
- Advertisement -