Let me ask you: How did you land your current job? How do you build and maintain your professional network? How did you last reach out to a potential partner? It would come as no surprise if LinkedIn was your answer.
LinkedIn is the world's largest professional network platform, with more than 610 million users in more than 200 countries and territories worldwide. It provides opportunities to find new employment, join business communities, follow successful businesspeople, and stay updated on recent business news. Did you know, by the way, that the Netherlands is ahead of all the other European countries having the most accounts comparing to the working population (81.8%)? It is followed by Malta (77.5%) and the UK (75.6%).
However, like any social network, LinkedIn has its weaknesses. For instance, most of us get invitations to connect from strangers from time to time, trying to sell services. The ratio of quality connections to spammers seems to be sliding in the wrong direction lately.
Although I can't see myself leaving LinkedIn – and I'm not suggesting you should, either – some several other sites and platforms can add additional value. With many in-person events cancelled for the foreseeable future, it can't hurt to try and find your next partners and collaborators online either.
We have searched around and prepared a list of some cool European professional networking alternatives:
Xing – Founded in 2003 in Hamburg, Xing is a leading online business network in German-speaking countries, and is considered one of the biggest challengers to Linkedin. With approximately 18 million users from 200 countries, the platform gives users the opportunity to join around 80,000 groups of like-minded professionals, follow the latest news in the relevant industry and get together at more than 130,000 seminars and conferences. What is more, Xing has strict privacy and no-spam policy and provides space to post and search jobs and research companies. In 2019, it became part of the New Work SE brand name, which unites ten brands, including Xing, Honeypot, and InterNations. So, if you are actively looking for a new job or an opportunity to boost your professional skills and network in Central Europe in a German-speaking area, Xing is a must for you!
Viadeo – Viadeo is another popular professional networking platform in Europe, whose members include business owners, entrepreneurs, and managers. Launched in Paris in 2004, Viadeo has revolutionized the recruitment process by connecting talented members with employment opportunities. Viadeo's mission is to accompany its members throughout their professional career with customized solutions, including a personal profile, an online address book, the chance to stay connected to contacts, and many other services. It is the most popular professional social network in France (with 7.5 million users), with 65+ million users globally gaining popularity in many developing countries. Headquartered in Paris, Viadeo employs an international team of 450, with offices in London, Madrid, Barcelona, Milan, Beijing, New Delhi, Mexico City, Montreal, and San Francisco.
Goodwall – Originated in Geneva, Goodwall is a vast network – 1.5 million – of young professionals from 150 countries, including high school and university students, entrepreneurs, and starting professionals. The focus of Goodwall is on one's professional development alongside multiple scholarship, internship, and job opportunities. One of its best features is the opportunity to upload a resume in a very similar way as LinkedIn does. Launched as a website in 2014, Goodwall quickly developed into a mobile-first platform, which boasts partnerships with universities across four continents, employers in all industries, and other organizations. In September 2019, Goodwall was named as one of "Switzerland's best scale-ups" by VentureLab.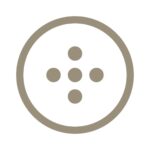 The Dots – Calling themselves 'the professional network for people who don't wear suits to work,' The Dots aims to differentiate itself from other professional networks focusing on creative people working in tech, media, music, fashion, design, education, advertising, film, retail, photography, architecture, hospitality and more. It's worth mentioning that The Dots is a UK-based and primarily very UK-focused network, with members from all across Europe and beyond. Apart from hiring opportunities, The Dots offers virtual events and workshops, a chance to find a mentor or a collaborator, alongside numerous internship, freelance, and part-time job possibilities. Called 'The Next Linkedin?' by Forbes, this London-based network preaches flexible and remote working as the future of work and the diversity as the key elements of the balanced creative industry in the future.
- Advertisement -