Lying in the heart of the Balkan Peninsula, amid the mountainous country of North Macedonia, Skopje boasts a diverse, modern and exceptionally friendly population, and a rich cultural, traditional and natural heritage. Despite some arduous challenges, its startup and tech community is working hard to decorate Europe's map with another eclectic tech city. It's becoming clear that Skopje has a highly promising startup climate.
Although there is still a long way to go, over the past 5 years the city's technological development has been breathing in a dynamic rhythm, making Skopje a lively IT and startup hub with over 60% of the country's startups under its belt. Although producing a world-famous tech startup has been on its bucket list for quite some time, the increasing number of national and regional success stories have become a major driving force behind the country's economic development and are fueling considerably the collaboration amongst the Balkan's startup communities.
Less than a decade ago Skopje was mostly considered a source of cheap labor, with numerous IT outsourcing companies serving as a helping hand in the development of foreign countries' innovations. Today, Skopje's new talented generation, along with a rising number of startup players, are empowering a fully united startup ecosystem, changing the state of play and dotting the startup map with more and more product-focused companies. Skopje can take advantage of its army of talented and high-quality (but still relatively low-cost) developers, and somehow manages to avoid a 'brain-drain' of its top talent.
One of the key drivers behind the growth of Skopje's startup community is 'Startup Macedonia' an association founded by a group of Macedonian startup enthusiasts, experts, investors, accelerators, and other organisations. Moreover, the government has increased interest in igniting technological advances and innovation through its 'Fund for Innovation and Technological Development' significantly supports Skopje's journey to step up the innovation ladder. As a result, Skopje is receiving growing interest from European venture capitalists and entrepreneurs alike, willing to invest and launch in a city which abounds in under-used potential and institutional support. Looking to the future, although Skopje's startup community has recently been forced online due to the pandemic, this feisty ecosystem will always find the silver lining, there being no doubt that new startups will appear on the horizon and make an international impact. 
Quotes from members of Skopje's startup scene
Nina Nikolikj, co-founder of Startup Macedonia and SwissEP Program Officer, said: "Something that has been years in the making, facilitating a collaborative startup and innovation ecosystem, is now the new norm for the #MKstartups community. And it's all because of the many great and inspiring people in SkopYeah :)"
Nikola Bojkov, CEO of EmbedSocial, said: "Today, the geographical constraints mean very little to Macedonian startups who have the advantage of employing talented developers at a relatively low cost. It's just amazing to live in Skopje while conquering the global market".
Igor Madzov, co-founder of Startup Macedonia, Investment Facilitator at SwissEP for SEE, and Investment Advisor at SCV, said: "Offering a favourable climate for local and international founders to delve into a pool of affordable resources, Skopje has been a launchpad for many startups to get off the ground. The city creates a perfect environment for startups to show their skill sets and capacities in order to provide the ecosystem with solutions to the ever-emerging challenges."
Below, you'll find some basic insights into the startup community in Skopje – everything from its key players to the most popular tech and startup events.
Skopje's top startup hubs and communities
Startup Macedonia – Headquartered in Skopje, the association has been working at full steam to digitalise the ecosystem and make Macedonia one single connected startup hub since 2016. They have brought to the table a data-centric startup platform that serves as an open hub for the holistic ecosystem progress, as an events calendar, and as a place to find individual profiles of startups, organisations, investors, and mentors.
Social Innovation Hub – The Social Innovation Hub (SIH), founded by the Faculty of Computer Science and Engineering and UNDP, aims to make the most of technology to advance young people's development by encouraging innovative solutions to social and economic problems. It also provides a space for them to work and incubate their ideas.
Social Impact Lab – Operating from Skopje, the Social Impact Lab focuses on solving global problems, creating impact, and influencing society, by strengthening and reshaping the ecosystem of social entrepreneurship in the country. To achieve this, the Social Impact Lab runs several programmes and projects dedicated to fostering social entrepreneurship and reestablishing cooperation with all relevant players.
INNO
FEIT – Having recognised the need for more tight cooperation between academia and industries, the Faculty of Electrical Engineering and Information Technologies opened the Centre for Technology Transfer and Innovations. INNOFEIT is currently an important cornerstone in the Macedonian innovation ecosystem, a co-founder of the Accelerator UKIM and a selected candidate by EIB to become a Centre-of-Excellence in its fields of interest.
Brainster Space – Brainster Space is a tech centre, co-working space, and a continuously growing community. Located in the centre of Skopje, this new tech hotspot is built on a single mission – to build and nurture connections between creative industries and tech companies.
Skopje's most promising startups
Elevate Global – Founded in 2017, Elevate-Global helps enterprises leverage Big Data and AI to gather, process and acquire knowledge from the data available at their facility in order to predict future best actions.The company has been selected among the top 30 innovative tech companies to be presented at the South East Europe Tech Tour 2019 and is a proud holder of several awards.
Microtica – Microtica is a SaaS platform that automates the entire software delivery process. The company's aim is to solve the problems of the teams that work on different stages of the software delivery process, with the common goal to deliver software to production as efficiently as possible. Launched in 2019, this startup's main motto is to make the app development as easy as building a Lego house.
EmbedSocial – EmbedSocial is a platform for social media tools. It is designed to help marketers build better relationships with their web visitors by syncing their social media activity with their web presence. Founded in 2016, the platform was recognised and co-financed as innovative with strong growth potential by the Fund for Innovation and Technological Development by the Macedonian Government. 
Airport Briefing – Airport Briefing is a new generation flight operations and training platform, and an ultimate situational awareness tool for any operating aviator. It helps the pilots build the mental model of the environment. The interactive 3D environment within Airport Briefing allows visual analysis which enhances the experience and presents the data in a user-friendly way for its pilots. The product has been developed by Synapse Aviation, a startup founded in 2016.
Stornest – Stornest is providing a unique service with impenetrable encryption technology designed for people to share with their loved information that they keep private while they are alive, in case something happens to them. Clients upload their information (information on financial/real estate/other assets, passwords, crypto-currency keys, etc.) in their cloud folder. The information is shared with their assigned beneficiaries if needed. The startup was founded in September 2017.
Investment Opportunities in Skopje
Fund for Innovation and Technology Development – Operating as a government entity, the Fund for Innovation and Technology Development (FITR) has been co-financing a substantial number of startups in Skopje over the past years. Its mission is to encourage and support innovation activities in micro, small and medium-size enterprises (MSMEs), while simultaneously improving the business environment for the development of competitive capabilities.
Crimson capital – Crimson Capital is an international investment bank and management consulting firm established in 1991 to provide privatization and restructuring expertise to emerging markets in Eastern Europe. Through its Skopje office, it provides loans to local SMEs and startups. Its guiding principles include putting relationships at the centre of its work, and helping people to help themselves.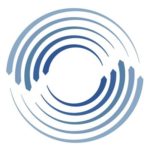 SEAF Macedonia – SEAF launched its SEAF Macedonia Fund in July 1998, with USAID as their first investor, to provide expansion capital to a vital part of Macedonia's newly independent economy. SEAF manages multiple funds, ranging from mezzanine investments to PE funds. Recently, with their newest fund, they have been investing in early stage technology companies.
South Central Ventures – Being the only venture capital firm operating in Skopje, South Central Ventures (SCV) is focused on tech companies in the Balkans. The €40 million fund is dedicated primarily to early-stage and growth investments intended to fuel the international business expansion and growth of the most promising tech startups. Their portfolio currently consists of around 30 startups from across the Balkan.
CEED Macedonia Business Angels Club – CEED Macedonia Business Angels Club (CEED Macedonia BA Club) was formed in November 2013. Currently, 20 entrepreneurs are Club members who are willing to invest in business ideas or existing businesses, if they identify potential for growth or innovation.
I2Ban
– I2BAN or Innovation 2 Business Angel Network is the first official Business Angel Network (BAN) of Macedonia established in March 2011. They bring together the most renowned and prominent business-people in the country and connect them with the best investment opportunities in startup businesses.
Important Accelerators and Incubators
Business Accelerator UKIM – Accelerator UKIM is a business-technology accelerator established to identify and support the growth of the most promising technology entrepreneurs, startups, spin-offs and scale-ups in N. Macedonia. Support includes tailored pre-acceleration and acceleration programmes, early-stage investments (in the area of €25K – €75K), and access to international markets, networks and communities. 
Ceed Hub Skopje – Offering access to co-working spaces, events and educational programmes as well finance and mentorship support, CEED Hub Skopje acts as the central root of a fast-moving community. Overall it's creating a bridge to take early-stage startups to the stage of mature venture. Its partners include US Aid, and it also offers fellowships for innovation leaders to travel to the US for a 4 week immersion experience in Chicago, sponsored by US Department of State Bureau of Educational and Cultural Affairs.
Seavus Accelerator – Seavus Accelerator is a programme co-funded by the Fund for Innovation and Technology Development and led by Seavus Education and Development Center, which is an active player in the international startup community. Along with its investments, Seavus Accelerator offers an intensive 6 + 6-week mentorship-driven programme and connects startups with more than 1000 tech experts globally.
Newman's Business Accelerator – Established as the first startup accelerator in the country, Newman's Business Accelerator currently runs the majority of interconnected programmes in the area of education, entrepreneurship, corporate innovations, and investments. Over the last 5 years, Newman's BA has hosted over 160 startup events and has organized high-tech training for over 6500 participants.
YES Incubator – Youth Entrepreneurial Service (YES) Foundation offers access to services for accelerating growth and development. It does this through its main component, a business incubator, which supports micro, small and medium enterprises in the ICT field. It also offers mentorship, courses related to entrepreneurship, and resources via its website.
Skopje's most popular startup/tech events 
Startup Weekend Skopje – Startup Weekend is a 54-hour hackathon for developing new business ideas. The event was first organised in Skopje 2011 and ever since then presents a launchpad for numerous local startups. One success story is Challenger, an app that gained popularity amongst locals by encouraging individual sustainable habits that bring a green and positive change in local communities.
Startup Grind Skopje – Startup Grind is a large independent startup community, actively educating, inspiring, and connecting 215,000 founders in over 185 cities. The Skopje chapter was launched in Skopje in June 2014. Its main goal is to connect entrepreneurs and the business sector, into a cohesive community where they will support and help each other.
Get in the ring – Skopje is part of the global startup competition Get in the Ring, which is an opportunity for startups of different stages to gain exposure and credibility, by being selected as a winner of a local event. Organised by the Faculty of Computer Science & Engineering in Skopje, the event brings together numerous innovators and business leaders to listen to the solutions.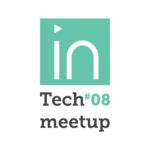 InTech Meetup – Supported by InPlayer, InTech Meetup is an event that aims to foster knowledge exchange and networking in the IT community. Since December 2016, seven successful InTech Meetup events have been held with prominent domestic and international speakers on a variety of topics such as microservices, technology and gaming innovations, open source software and machine learning.
Codecamp – CodeCamp is a free, one-day software development conference bringing together developers to encourage excellence and innovation in the Macedonian software community. At this conference, the emerging technologies and best practices in the software development industry are covered, regardless of technology platform or language.
Igor Madzov contributed to this article. Image from Wikimedia Commons, by Rašo.
To keep your finger on the pulse of the European startup scene, make sure to subscribe to our weekly newsletter. 
- Advertisement -