Cluj-Napoca (often referred to simply as Cluj) is the unofficial capital of Transylvania, Romania and one of the most vibrant and cosmopolitan cities in Eastern Europe. Home to the summer music festival Untold and to the Transylvania International Film Festival, Cluj is a cultural center, an academic hub, and a city of innovation.
With a population of just 300k, Cluj was named the European Youth Capital of 2015, and was not only ranked as the most welcoming city to foreigners according to an European Commission study, but is also among the top three fastest-growing local economies in the EU, according to Eurostat.
In recent years, the tech scene in Cluj has managed to make headway, growing more than tenfold in the last decade and becoming the main IT business hub in the country, after Bucharest. Also, the percentage of startups in the city is higher than the national average, demonstrating that novelty is one of the main assets which Cluj brings to the IT sector.
According to a study conducted by iTech Transilvania Cluster, one out of 11 people living in Cluj are working in the IT sector, which is growing continuously, comprising 10% of the active companies in Romania. The city is known for its tech talent and the IT companies that thrive here, some of them reaching over 1,000 employees and more than €30-40 million in annual revenue. Showcasing the local tech talent are two of the most successful startups who were born in Cluj: LiveRail, a video advertising platform, which was acquired by Facebook for a reported $400-500 million in 2014, and Skobbler, the map and navigation app-maker that was acquired by Telenav for about $24 million. Both had founders from Cluj and/or the initial engineering team based in Cluj.
As a fast growing tech and innovation hub, Cluj is now drawing the attention of entrepreneurs interested in partnering with local companies or launching their own tech startups with with a local co-founder or team.
Below is an overview of the city's top startup hubs, startups, accelerators, and events, that are working together to make Cluj one of the strongest startup ecosystems in Eastern Europe.
Quotes from members of Cluj Startups scene
"Based on the software industry, Cluj has developed tremendously in the last 15 years and nowadays is very active in terms of its startup ecosystem, with plenty of meetups, conferences and programs to help you launch your startup. It's definitely very promising and in a few years, based on recent growth, it will become a really attractive startup hub for Europe. We've had many requests in tech-matching with local dev teams, and the demand is growing." – Mircea Vadan, co-founder of Cluj Startups and Managing Partner at Activize.Tech
"Cluj is a youthful city where everybody feels at home and has a chance for personal and professional fulfillment. In recent years it has become a hotbed for innovation and has been experiencing a constant growth of startups. Cluj is still a hassle free city which combines gracefully education opportunities, technology, infrastructure and a modern lifestyle, all very important ingredients for a any startup that sets off to conquer the world." – Andrei Kelemen, Executive Director of Cluj IT Cluster
"Cluj-Napoca has a unique demography among EU cities of the same size, with 25% of the population being students, thus creating a perfect marketplace for rapid testing and prototyping of new products and services. In the past five years, the number of startups in our city has at least doubled. In the context of Startup Europe Cities initiative, Cluj will focus on AI, ML, blockchain and IoMT (Internet of Medical Things). We have all the necessary resources: great universities, mature companies, and a pro-active local public administration – for building a strong and successful startup ecosystem. Strong collaboration between different stakeholders is one of our main assets." – Bianca Muntean, Executive Director of Transilvania IT Cluster

Cluj's top startup hubs and communities
Cluj Startups' mission is to support and facilitate the growth of the startup ecosystem in Cluj by organising events and workshops, connecting startups with resources and supporting the tech conferences and startup programs. It counts several thousand people active members in the community and is in touch with most of the active startups in the region.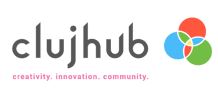 Cluj Hub – Cluj-Napoca's favorite coworking space is a go-to place for business people, entrepreneurs, and freelancers innovating in digital and creative areas. A space that brings together people of different backgrounds and professions, Cluj Hub has hosted over 1,000 events in the last two years alone, featuring international brands like TEDx, CreativeMornings, FuckUpNights, NASA Space App Challenge, and most of the local meetups in Cluj-Napoca (WordPress, JavaScript, Developers, AI, UX/UI, Business Networking, etc.).
FreshBlood.Health – A community aiming to support new startups in healthcare by merging medical knowledge with technology. It was founded in 2017 and is working in partnership with EIT Health. It encourages students, young doctors, and software developers to collaborate and build solutions together for healthcare related needs, and has thus increased the number of teams focused on healthcare in hackathons all around the country.
Tech'n Trade – Enables entrepreneurs and innovators to create amazing experiences in retail tech, supporting them in product building and offering free workspace and a space for meetups to the community. Tech'n Trade recently launched the Startup Hub, a program for entrepreneurs and early stage startups, aiming to connect them with the B2B retail market and offering support to start up and grow.
Startup Grind Cluj – Startup Grind, powered by Google for Startups, is a global startup community designed to educate, inspire, and connect entrepreneurs. The cornerstone of the organization is their monthly events featuring successful local founders, innovators, educators, and investors who share lessons learned on the road to building great companies.
Silicon Forest – Silicon Forest provides a range of facilities designed to create an informal and creative workspace. Based in the city center, the hub is an ideal meeting place for professionals with innovative ideas. The space is tailored to tech industry entrepreneurs as well as companies and freelancers from other business areas.
Cluj's most promising startups
AlphaBlock – An AI company that builds global, automated investment management solutions and validates them through blockchain. In 2016, as part of the first MIT Fintech Program program, AlphaBlock was named as one of the Top 50 Fintech Capstone Projects.
teleportHQ – A platform and a suite of tools built for user interface professionals, teleport simplifies the process of creating, maintaining, and publishing user interfaces for desktop and mobile devices. The platform is built on top of teleportHQ's open-source code generators and leverages several machine learning models which enable automated code generation and design generation.
Moqups – A nifty HTML5 App used to create wireframes, UI concepts or prototypes, Moqups is among the top five tools used in the world for this matter. The online, all-in-one platform can take you all the way from brainstorming to prototypes without switching apps. Combining powerful features and a clean, lightweight UI, Moqups is the perfect low effort, high impact app for creating a wide range of visual materials for any project: mind maps, diagrams, dashboards, wireframes, mockups, and prototypes.
AudioBrief.News – Offers you a playlist with daily summarised audio news that you can listen to anytime, anywhere. AudioBrief collects news from various sources and topics, summarises them, and transforms them from text to voice for users to listen on their mobile app or other smart audio devices.
Neurolabs – Provides AI solutions for the retail industry. They target all issues occurring in the supply chain, from forecasting to on-shelf monitoring and self-checkout. Their flagship product uses computer vision and deep learning to improve on state of the art self-checkout solutions, without requiring any changes to existing supermarket setups.
Accelerators, Incubators and Investment structures
GapMinder – VC fund targeting IT software and services startups in Romania and Central & Eastern Europe, offering up to €1.5 million in seed funding and an additional €4.5 million in follow-on rounds. GapMinder targets early-stage companies with initial traction driven by outstanding teams and entrepreneurs and the focus on scale potential looking for disruptive projects with regional, European and global ambitions.
Techcelerator – A 10-week long acceleration program for tech startups, to help them reach market fit through dedicated pre-seed and seed investment rounds. Techcelerator is the only accelerator in Romania backed by an investment fund. Hands on, intensive mentorship, and networking sessions with top industries professionals makes for an attractive package of scale-up services.
"In the last 2 years we are seeing a steady evolution of the ecosystem and we managed to deploy over 3 million euros in early stage investments as the most active VC in Romania Cluj is placed second, after Bucharest – the country capital, in terms of teams applying to our acceleration programs. Because of this we are expecting to extend our investments in Cluj and in the surrounding cities where we invested already." – Cristian Dascalu, co-founder of Techcelerator and partner in GapMinder VC
Spherik – Was born out of the belief in the creative capacity of the new generation of Central & Eastern Europe entrepreneurs. Its aim is to support the ecosystem by pooling together major stakeholders, from universities to private companies and local government. The Spherik approach maximizes the probability of a startup's success by providing access to resources needed for the product, the market, and capital. The programme includes post-acceleration support in order to refine the business past the acceleration phase.
"Cluj-Napoca is a vibrant city that is set to become one of the entrepreneurial hot spots in the CEE area. Spherik Accelerator works toward this end by connecting Cluj to the regional players and to the EU ecosystem. This openness brings an inflow of resources and new ideas, all needed to advance the entrepreneurial ecosystem in Cluj and in the country." – Diana Rusu, Executive Director of Spherik Accelerator
Risky Business – This pre-seed fund focused on early-stage startups provides funding up to €100k, plus acceleration support. The first acceleration fund in Romania, it was created by 30+ of the most prominent and forward thinking business people in Transylvania.
Transylvania Angel Network – A new initiative created to bring together business angels who are interested in angel investing and mentoring tech startups. As a network, it's focused on connecting people and startups, while assisting us to grow and mature the local startup environment. It was started last year and so far counts 80 people.
Culturepreneurs – An annual program devoted to cultural industries by supporting job creation in this sector and the promotion of cultural and creative products. Culturepreneurs supports the creation and the development of startups in design, film, music, crafts, and media. Over a three month period, they provide space for coworking, training and consulting in technology management, and incubation. At the same time, they provide an organized framework for meetings with potential investors and distributors.
Cluj's most popular startup/tech events
Startup Weekend Cluj – As part of the Startup Weekend global organization, this startup event is meant for programmers, business people, designers. Startup Weekend is the place to look for a team, validate your idea, and create a prototype to test it and receive feedback and guidance from experienced entrepreneurs and industry experts, all during one weekend.
Techsylvania – The leading tech event in Eastern Europe, exploring visionary ideas, ground-breaking projects and changing markets, through conferences, workshops & much more. Over 3,000 engineers, founders, investors, executives and CEOs of IT & digital companies, banks and pioneers of growing startups from across the world meet at Techsylvania, in the heart of Transylvania for inspiration and networking.
Cluj Innovation Days – Cluj Innovation Days is an international annual event focused on encouraging innovation, research and entrepreneurship as key ingredients towards building sustainability in businesses and community development. The event is dedicated to innovation, cross-industry and cross-sector cooperation, new business models, and creating partnerships.
Codecamp – Codecamp started in 2008 as an answer to the growing demand of the early IT community for a place to share ideas and grow. Now, 12 years and over 45 conferences later, Codecamp has become one of the biggest IT events in Romania, still keeping true to its core value: by the community, for the community. Codecamp is the perfect place to find out more about new technologies, practices and trends in the IT Industry.
IT Days – IT Days is a regional conference in Cluj that focuses on innovation, entrepreneurship and technologies in the IT space. Since its start in 2013, the conference has gathered together the biggest companies in the tech world. More than 800 participants attend the two-day conference each year.
In order to stay up to date regarding startup hubs, tech events and funding opportunities, please make sure to also subscribe to our weekly newsletter.