Nokia, Angry Birds and Wolt – with names like these, Finland must be doing something right. Strong in the gaming, electronics, software, cleantech, biotech and health industries, the Finnish startup ecosystem is a hotbed for innovation, being voted the most digitally advanced nation in 2019 by the European Union. Every year, hundreds of entrepreneurs from all over Europe flock to Helsinki for cool startup events like Slush, cementing it as a place to network, brainstorm ideas and find investors. Indeed, in 2018, Finland attracted the most venture capital investments compared to the rest of Europe, valued at €1.3 billion – not bad for a relatively small population.
As if it couldn't get any better, this Nordic nation boasts stunning natural open waters and forests, and is well-known for its advancements in gender equality, education and is home to the world's happiest people, according to the World Happiness Report 2018. So starting up here means an all-round excellent quality of life.
With all this in mind, we have scanned this northern hub for the most promising early-stage startups who are taking advantage of the lively Finnish startup scene. Analysing team growth, funding rounds closed, international expansion and more factors, we narrowed it down to just 10 teams that were founded in the last 5 years. So without further ado, here is our list of the 10 most promising early-stage Finnish startups to watch in 2020 and beyond.
Sensible 4 – This Espoo-based team is using its cold location to keep us safe when driving in adverse weather. Using unique algorithms, AI, sensors, robotisc and software, its team is taking self-driving where no autonomous vehicle has gone before – ensuring that they operate smoothly and safely in changing conditions. Its Northern survival knowhow has been dubbed 'Snowtonomous technology', and was recognised by Japanese-backed investors in early 2020 with a €6.3 million Series A round.
iFarm – As cities expand and people become more worried about eating healthy organic foods, vertical farms and urban greenhouses will become more commonplace. iFarm, founded in 2017, has developed an innovative technology to grow natural salads, berries and vegetables year-round in fully controlled automated environment. Founded by Russian team Alexander Lystovsky, Maxim Chizhov, and Konstantin Ulyanov, iFarm makes it possible to get urban crop production running quickly via easy-to-use plug-and-play modules. The startup won a Nordic Startup Award and raised seed funding in early 2019.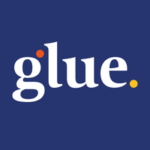 Glue – Remote teams and dispersed collaborators are increasingly becoming part of startup and corporate culture. Glue, founded in 2017, is a virtual extension of a company's workplace, i.e. an online space where dispersed, high-performance teams come together to learn, share, plan and create. Particularly noted are its virtual training rooms, where onboardings and company skill enhancements can be carried out, anywhere in the world. The startup has already got some major clients on board, like Microsoft, HP and Toyota, and raised around €3.4 million in 2019.
Speechly – In a bid to make automated processes more 'human', many companies are trying to create human-like voice interfaces and find better ways to process natural language. Speechly, founded in 2016, does just this with impressive accuracy, plus its solutions are easily implemented using simple APIs. From voice-based grocery shopping, to controlling your music list, there are many applications that can be employed by companies to make their product more interactive. In late 2019 the Helsinki-based startup landed €2 million, to lead the way for voice-enabled experiences. 
Front AI – Chat bots are often more efficient when communicating with customers, especially when you can't be waiting 24/7 to answer an enquiry, or have customers in other time zones. Front AI, founded in 2019, has created the next generation of AI-based customer service bots, which greatly enhance customer service performance and enable companies to serve their clients 24/7/365. Tireless workers, its chat bots understand any language and any dialect, and do not mind about spelling mistakes. In 2019, the startup landed €500K seed funding, which it put to use to expand across Europe and grow its talented team.
Ultimate.ai – Ultimate.ai's team is all about improving customer service. Ultimate.ai's proprietary deep learning technology enables customer service automation in all languages, across chat, email and social. On the other hand, for human-to-human communication, it guides team members with answer recommendations during complex tasks, increasing productivity by 30%. As a result, the experience is even improved for team members, increasing job satisfaction and providing the freedom to focus on what really matters: the customer. Founded in 2017, the Helsinki-based team has raised over €7.5 million, with its most recent round being in late 2019.
Kodit.io – Kodit.io, founded in 2017, is one of Europe's leading instant home buyers, providing instant offers for apartment owners. This proptech's mission is to make buying and selling homes easier, for which it uses its AI-powered real estate data platform to bring a new level of accuracy and speed in the industry. Benefits include getting an instant offer, moving when you want to (chain-free), and a more efficient complete process. The startup team raised around €12 million in mid 2019, showing its plans to dominate the market are in full swing.
Silo.AI – Silo.AI, founded in 2017, has grown over the last 3 years to become the largest AI solution and service provider in the Nordics, serving clients on 4 continents. Its Helsinki-based team strongly believes in the future of human-centered AI solutions, and offers scalable expertise in machine learning, computer vision and natural language processing. The startup has bagged itself some major clients, supporting the Finnish airline Finnair, to improving water quality at leading engineering company Ramboll. In mid 2019, the team landed a €10 million investment, and having grown its team to over 60 people, it's on its way up.
Leadoo – Leadoo is all about helping SMEs and startups to get leads through their websites. How does it do this? By making website content more personal, engaging and interactive. Realising that traditional websites have poor or no conversion points at all, it offers an alternative highly-personalised solution including lead generation bots, customer service bots, recruitment bots, custom branding and check-ins by their experts. Believing that leads can only be converted to sales by 'activation' its process aims to get customers interacting. Having expanded with a second office in London since its founding in 2018, the startup has goals to conquer more markets in 2020. 
Happeo – Happeo's mission is to make work a happier place. To fulfil this uplifting goal, it offers an intranet, enterprise social network and collaboration platform, which is run by companies' communities of employees. This all-in-one enterprise social intranet, knowledge base, productivity platform, internal communications tool and people directory was designed to also work with Google Suite, allowing for easy integration into many workplace's existing systems. The team has already got some major clients on board, like BMW, WWF and Randstad Sourceright, and was recognized as one of Europe's most promising startups by the European Union in 2017 and one of Europe's hottest scale ups by The Next Web and Adyen in 2019.
By the way: If you're a corporate or investor looking for exciting startups in a specific market for a potential investment or acquisition, check out our Startup Sourcing Service!
- Advertisement -