Berlin is the ultimate destination for entrepreneurs, with reports stating that there is at least one Berlin-based startup established in the city every day. From renting an electric scooter to next generation presentation software, Berlin's startup offer is endless. Here are 10 which we will be hearing a lot from in 2019:
Lemoncat is an online marketplace for business catering founded by Doreen Huber, formerly COO of Delivery Hero. The platform allows business customers to directly book and pay for their desired catering, or if they do not know what they want, they can use the startup's tool Brief.me, which creates individual offers. Since its establishment in 2016, the company has spread to 80 cities in Germany with 450 caterers, making Lemoncat the largest online catering platform in the country and a disruptor in the catering services in Germany. 
Pitch – Founded in 2018 by the team that created the award-winning to-do app Wunderlist, Pitch is developing a content collaboration and presentation software, making it faster and easier for presentations to be created and shared. Designed to be accessible from all devices, Pitch will feature great new templates and layouts, and updated in real-time. Pitch has raised a total of $22 million so far to launch the next generation presentation experience for individuals and teams.
FRIDAY – The digital car insurance FRIDAY was launched in 2017 in Berlin to offer new, innovative insurance solutions. Features like kilometer accurate billing, monthly terminability, and completely paperless administration make their products stand out among the competition. They have already convinced both investors and customers that they are the right thing. In March 2018 they raised €114 million and have signed up 45,000 customers since launch. Aiming to be Germany's most popular digital insurer by 2021, they are sure on the right track.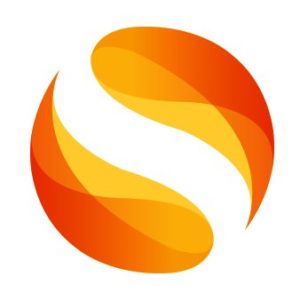 Solaris Bank – Solaris Bank has built the first modular banking platform for digital companies, allowing them to develop financial solutions customized to their needs, at a much lower cost and risk profile than going it alone and building from scratch. Their digital banking-as-a-service platform is already used by more than 60 corporate clients and the company has raised a total of more than €95 million since its establishment in 2016.
Tier Mobility – Scooters are the new thing and not just in Berlin, but everywhere. Lyon, Zurich, Madrid, Paris, you name it. Tier Mobility has something to do with it. Available in over 30 European cities, Tier Mobility offers an e-scooter sharing service, which according to them, is an "independent, fun and conscious way of urban commuting". Simply download the app and join the ride. In April 2019 they reached 1 million rides, faster than any e-scooter company before. 
Tourlane – In an attempt to provide savvier solutions for travellers, Tourlane has developed a booking platform for individually designed dream trips. The platform is a one-stop shop for flights, accommodations, tours, activities, and transfer options, supported by real-time pricing, availability, instant trip visualization, and drag-and-drop adjustments. They have already redefined the way people experience travel and with $81 million in funding raised, they will also make sure that planning a trip will never be easier. 
Zenloop – Essentially a customer feedback analysis startup, Zenloop offers an SaaS platform to monitor from various channels and respond to customer feedback in real-time, using its established Net Promoter System (NPS), and translating it into personalized and executable customer retention and reclamation actions. The startup was founded in 2016 by three experienced entrepreneurs, Lukasz Lazewski, Björn Kolbmüller, and Paul Schwarzenholz, and has so far processed over seven million responses.
Circ – The e-scooter business is booming and companies are already fighting for presence in the market. Circ is a new player, founded by Delivery Hero founder Lukasz Gadowski, but is already making headlines. Since launching in Zurich in January 2019, Circ has expanded to 21 cities across seven countries and recently collected €55 million for further expansion. What makes Circ stand out is the quality of the scooters and additional features such as cell phone holder for city navigation, a USB port for charging the smartphone and a beverage and bag holder. 
Comtravo is a travel management startup, which aims to automate business travel booking. Comtravo's platform uses AI and natural language processing to manage booking and travel information for business, based on previous behavior and text requests. More than 50 providers are available on the easy-to-use platform, and there is a saving potential for up to 30%. All you have to do is send them an email. Founded in 2015, the startup has raised €8.5 million to date.
Coya is modernizing the insurance industry with its digital insurance platform, which currently offers four products: home insurance, bike theft, e-bike theft, and private liability. The idea is to offer transparent and affordable insurance that provides maximum comfort and functionality, a complete redesign of the insurance value chain. Coya was founded by two veterans of the hot German lending startup Kreditech alongside Dr. Peter Hagen, the former CEO of Vienna Insurance Group, and is backed by Peter Thiel's Valar Ventures.
By the way: If you're a corporate or investor looking for exciting startups in a specific market for a potential investment or acquisition, check out our Startup Sourcing Service!
- Advertisement -