Women's reproductive rights have made the news recently. Alabama's new (near total) abortion ban shed light on the fact that in 2019 access to specialized medical treatment is not universal for women. Even worse, it showed that access to women's care is subject to political fluctuations and that even Western legal systems sometimes fail to provide adequate guarantees to women to make choices regarding their own bodies.
Where politics and governments still struggle, technology may find a way to help. In particular, femtech startups have come to the rescue. The term femtech refers "to the emerging range of digital technologies focused specifically on women's health. The majority of the market currently consists largely of wearable devices and smartphone interfaces, connected medical devices, and hygiene products. These products, platforms, and techniques are geared towards widening female access to healthcare on a global scale, empowering as well as educating women," according to the FemTech Healthcare Landscape Report.
In Europe, several startups have made it their mission to deliver the best tech-driven healthcare to women in the form of medical treatment and prevention. Some example that didn't make this list (because they aren't European or aren't startups) include established female care tech companies Thinx period underwear, contraceptive app Natural Cycles, The Pill Club, a telemed service focused on delivering birth control, emergency contraceptives, and free gifts to promote a healthy lifestyle.
Here are instead a few remarkable examples of European startups that are taking good care of women and their health issues.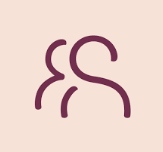 Syrona Women – Founded in 2017 in London, Syrona is a digital femtech platform that helps women monitor their own gynecological health at home through a subscription. The platform is able to monitor female issues in three areas: fertility, endometriosis and gynaecological cancers. Syrona aims to empower women across the globe to monitor their own gynecological health through the clever interplay of software and hardware. Its first product is a fertility test, but tests determining endometriosis and the risk of gynaecological cancers are in the pipeline. So far, Syrona has raised a total of $63.6K in funding over three rounds.
Elvie – Elvie Trainer is a pelvic floor trainer app that you didn't know you needed. The product is an award-winning app-connected Kegel trainer that helps women strengthen the pelvic floor via fun, five-minute workouts. And last year, the femtech company launched its second product, Elvie Pump, the world's first silent, wearable breast pump. Founded in October 2015 in London, the company has now achieved global fame – recognized as one of Wired's 'hottest start-ups', one of the 15 startups 'To Watch' by The Sunday Times, and with its products featured in the Oscar Nominee Gift Bags. Elvie has also managed to raise a whopping total of $53.8 million in funding, including a €37.5 million in April 2019 in the largest femtech round to date.
Super Izzy AI – Founded in 2016 in Berlin, Super Izzy AI offers personalized health advice for women based on data collection. In other words, Super Izzy is a chatbot that helps women keep track of their conditions and educate themselves about reproductive health. The mission behind the chatbot is to make women more aware and, at the same time, fight the stigma that comes with female health issues. The company argues that "taboos about women's health result in low awareness, creating significant health risks" (e.g. STIs, cancer). In person care is expensive, lacks resources and isn't scalable. Current digital solutions don't combine data collection with personalized health advice." But Super Izzy AI does, and quite successfully! The startup has raised a total of €240K in funding over 1 round.
Grace Health – Stockholm-based startup Grace Health is determined to "putting female health in the pocket of all women. Period." Like Super Izzy AI, the Grace Health Period Tracker is a medical device that helps you keep track of your health through instant messaging. Among the services Grace Health's is capable of providing are: tracking your periods, sending notifications on fertility, tracking and monitoring symptoms, tracking feelings and energy, replying to any questions about female health. The startup has raised a more than €300k in funding over two rounds.
FEMPO – French startup FEMPO has devised revolutionary period undies. FEMPO panties are thinner than a standard sanitary napkin: less than 2mm thick, they do not contain chemicals, and are made of a waterproof, very flexible fabric that prevents leaking and stays odorless. It was also tested by thousands of women and reviewed positively: 90% of them recommend it to their girlfriends. The panties come in three styles: the hipster, the culotte, and the power. Prices range from €32 to €37.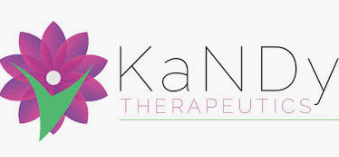 KaNDy Therapeutics is a UK based clinical-stage company devoted to helping women battle chronic, debilitating health conditions. The company has developed a medicine, NT-814, which is a non-hormonal alternative to hormone replacement therapy for the treatment of postmenopausal symptoms (PMS). The breakthrough treatment helps women cope with multiple symptoms of menopause including hot flashes and nighttime awakening. Since it was founded in 2017, KaNDy Therapeutics has raised an impressive sum of £25 million in one round.
Aspivix is an innovative women's care startup from Lausanne, Switzerland. They provide clinics and hospitals with a pain-free, single-use device, as a replacement for the medieval, painful forceps still used in standard gynecological examinations. They promise to their female patients a "new generation of surgical instruments for gentler and more modern gynecological procedures". Founded in 2015, the startup has raised a total of €3.3 million in funding over four rounds.
WOOM – Between 17% and 25% of couples struggle with fertility. The two women who founded WOOM, Clelia Morales and Laurence Fontinoy, both faced challenges in conceiving. That is why they launched WOOM – a data-driven app designed to maximizing chances of pregnancy. The WOOM app provides personalized recommendations, a cycles calendar, calculates daily chances of pregnancy, and provides users with continuous support through an engaged community and a fertility services platform. Since its foundation in 2016, the startup from Madrid has raised a total of $1.3 million in funding. The app can be downloaded on the Apple and Google Play stores.
LifeSense Group is a technology development company that develops applications for medical, health, and well-being for both men and women. With their latest product, they are on a mission to "empower women by offering them a product that combines wearable technology, design, and social engagement to battle urine loss problems." Stress urinary incontinence in women is a common problem. Women often experience urine leaks during sports or while sneezing, laughing or jumping. Their product, Carin patented smart underwear, pairs with a wearable sensor and tracking app to create a tailored exercise program designed to eliminate leaks in a matter of weeks. Carin is a perfect fit to achieve pelvic floor strength in any busy lifestyle. Founded in Eindhoven, Netherlands in 2015, LifeSense Group has raised a total of €3 million in funding.
Daye – London-based startup Daye is redefining the way women cope with period pain. Founded in 2018, the startup's first product is a newly developed tampon that uses CBD to help tackle period cramps (or dysmenorrhea) as an alternative to traditional painkillers. CBD is the extract derived from the flower of the industrial hemp plant, a legal part of marijuana that doesn't contain THC, the psychoactive chemical in cannabis. The world's first cramp-fighting tampons was designed by the brand with the help of doctors and was rigorously tested. Daye is also focused on sustainability: they use innovative materials to ensure that their products and packaging are environmentally responsible. Daye's cannabis-infused tampons are already a hit and the startup has amassed a total of $5.5 million in funding.
- Advertisement -