If you are a startup enthusiast in Europe, then Berlin is the place to be. With a new startup being founded every 20 minutes in the city, Berlin is a breeding ground for entrepreneurs who want to change the world. A great sense of community coupled with top international talent and a huge concentration of capital makes Berlin not only the center of German startup scene, but one of the world's startup capitals.
Udo Schloemer, Founder and CEO of Factory Berlin, said: "Berlin has one of the most inclusive and diverse startup ecosystems in the world. You don't need a German passport or an Ivy League diploma to succeed here: the Berlin startup scene is open for business and welcomes founders and talents from everywhere."
Naren Shaam, CEO of GoEuro, said of the Berlin startup ecosystem: "The city is full of the energy needed to drive tech businesses like GoEuro forward. It has the right ingredients to scale a business, including access to capital, good education and training opportunities."
Read on to find out more about the Berlin startup ecosystem's top hubs, startups, investors, events, and accelerators.
The city's top startup hubs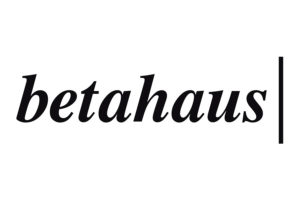 Betahaus is one of the best-known coworking spaces in the city. Its vibrant community of over 500 members enjoys an excellent coworking environment, over 1,000 community events per year, and a Vienna-style coffee bar. Additional features include Betapitch, their homegrown international pitch event, Hardware.co, an IoT accelerator, backed by them and betahausX, program connecting startups and investors. Betahaus will open an other location in 2019.
Factory: Factory Berlin is a melting pot of personalities, skills, and resources; bringing together startups, investors and corporations under its roof. From coffee with an investor in the morning to ping pong competition between founders in the evening, the Factory is all about its community. Events are the core of the space, providing unprecedented networking opportunities among the local Berlin ecosystem.
Mindspace: This global provider of coworking spaces opened its Berlin branch in the Mitte area in 2016, offering private office space and open working spaces for entrepreneurs and startups. It is known to provide an excellent collaborative atmosphere, supported by great staff, coupled with high-quality events, state-of-the-art infrastructure, stylish interior designs, fully equipped kitchens etc. Customisable membership options are available according to needs.
Silicon Allee: What started as a monthly meetup for startups back in 2011 turned into a 7,500 m2 startup complex, consisting of private and open offices, short-term stay apartments for entrepreneurs, a cafe, a craft beer bar, a rooftop terrace, event space, and an organic supermarket. Silicon Allee is home to Berlin's international technology community, providing them with resources, networks and knowledge to immerse into the city.
Ahoy Berlin: This Mitte-based coworking space transformed an old industrial building into a 4,500 square meters hub for innovation. Their coworking space extends over several floors, including private/open desks, conference rooms, and a cafeteria. With its unique white and wooden walls, large windows, and deco furniture, Ahoy Berlin provides a cozy, inspiring atmosphere for work and cooperation, coupled with great community events.
5 of Berlin's most promising startups (founded between 2016-2018)
Coya: Set to become Europe's leading digital property and accident insurer, Coya launched its first product, Home Contents Insurance, in September 2018 and has already raised around $40 million after just two years of operations. The company offers convenient and transparent insurance products at a low cost, with a customer-centric approach, eliminating the need for middlemen such as insurance agents and brokers.
FreightHub: Founded in 2016, Freight Hub is a digital asset-free freight-forwarding company, offering an online-based platform for companies to compare quotes and book sea, air and rail freight shipments in real-time. With $23 million in funding raised so far, the startup aims to make freight forwarding more efficient, more reliable and more transparent, and already has over 700 clients.
German Autolabs: Started in 2016, German Autolabs has developed a digital assistant for your car, featuring AI, gesture control and voice-command technology. The co-driver named Chris will do all the messaging for the driver, help with the navigation, perform all the calls and play music from your smartphone. Funded by the Federal Ministry of Transport and Digital Infrastructure and Atlantic Labs, the startup is making driving safer and more convenient.
Penta enables you to open a free business bank account online in minutes. The Berlin-based startup was founded in 2016 with the goal to make the lives of founders easier. Penta wants to help you spend less time banking and more time focusing on your business, so that you can scale quicker, acquire more customers and focus more on your team. So far the young company raised about €9.2 million in venture capital.
Tourlane creates unique adventures and authentic travel experience to the most fabulous destinations in the world. Founded in 2016, Tourlane combines the first-hand human experience of a travel agency with the simplicity of an online product. Earlier this month, the fast-growing startup secured €21.1 million Series B funding led by Sequoia.
The city's most active VCs
Earlybird: The international venture capital firm with offices in Berlin, Munich, and Istanbul is one of the most experienced venture investors in Europe, having under its management over €1 billion, seven IPOs and 22 trade sales. The VC makes seed, Series A and Series B investments, with a focus on European technology companies. Notable investments include Movinga, N26. Ubitricity, Freight Hub, Myriad, Smava, and UiPath. 
Point Nine: Point Nine Capital is an angel-VC focused exclusively on early-stage Internet investments in areas such as Software as a Service (SaaS), marketplace, and mobile technology. Known to be business model-driven, product-focused and numbers-affine. Notable investments include Helpling, Typeform, Brainly, Infogram, Delivery Hero, Clio, Shiftplanning, Vend, and Zendesk.
Project A: Supported by a leading German mail order company, Otto, Project A invests in early-stage startups in the fields of advertising, e-commerce, marketplace, infrastructure and SaaS. With €260 million in assets under its management and an additional office in Sao Paulo, Project A is an established player in Europe's venture capital landscape. Notable investments: Catawiki, WorldRemit, uberall, Tictail, Spryker, KRY, and Wonderbly.
Rocket Internet: Best known as a company builder, Rocket Internet incubates and invests in Internet and technology companies globally, with focus on food & groceries, fashion, general merchandise and home & living sectors. Rocket's active portfolio spans more than 100 companies on six continents, including Delivery Hero, HelloFresh, Home24, Westwing, and Global Fashion Group.
Holtzbrinck Ventures: Founded in 2000 as the corporate venture arm of the Holtzbrinck Publishing Group, Holtzbrick Ventures is focused on early stage and growth investments in consumer, education, healthcare, mobile, fintech, enterprise, mobility, and the retail industry. Notable investments include Zalando, Delivery Hero, HelloFresh, Flixbus, SumUp, Scalable Capital, and many more.
Berlin's most active business angels
Christophe Maire: Name the best "European Seed Investor" by Techcrunch for two years running, Christophe Maire is a Founding Partner and CEO of Atlantic Labs, known to have invested in Clue, Mimi Hearing Technologies, SoundCloud, HeyCater, Good Bank, Selo, Nouri, Mitte, and many more. He is currently focusing on foodtech startups through Atlantic Food Labs, an incubator for food startups.
Christian Vollmann: Winner of the Business Angel of the year 2017 award, Christian is a serial entrepreneur and one of the most active angel investors in Germany, having invested in Trivago, SumUp, ResearchGate, StudiVZ, Tradeshift, and Airhelp, among others. Known to enter very early and only investing in the single-digit percentage range, he is also an adviser on startup policy to the German Minister of Economics.
Michael Brehm: Having built and sold companies to Google and eBay, Michael Brehm is a famous name in the Berlin tech scene. The serial entrepreneur is also co-founder and Partner at Redstone, a Berlin-based venture capital firm with the approach of "VC-as-a-Service", and an active angel investor in more than 20 companies.
Michael Kalkowski: Primarily known as the co-founder and Creative Director of GameDuell, Michael is a serial entrepreneur and angel investor in various Internet startups. Having founded two international Internet companies, Michael specialises in coaching and consulting on product marketing, positioning, game design, and user experience and design.
Thomas Hessler: Thomas is a serial entrepreneur and angel investor currently focusing on Blockchain businesses. He is also co-founder of Globumbus Capital and Foundation, UFOstart AG, and GTEC (German Tech Entrepreneurship Center), with an investment portfolio of over 200 startups.
Important accelerators and incubators
Axel Springer Plug and Play Accelerator: Co-founded by the German media giant and Silicon Valley venture fund Plug and Play, this is a pre-seed startup accelerator, which runs a three-month-long program three times per year. Participating startups are provided with office space, coaching, workshops, networking, €25,000, events, and access to a broad network of mentors and partners within Europe and Silicon Valley.
Beyond 1435: Described as a unique intersection between corporate game changers, next level startups, and investors, Beyond 1435 is an open innovation platform powered by Plug&Play where disruptive startups are matched with corporations interested in launching pilot projects. Startups receive investment and expert mentorship from companies such as Deutsche Bahn, Siemens, Bombardier, Alba and SBB.
Hub:raum: Backed by Deutsche Telekom and with locations in Berlin, Krakow, and Tel-Aviv, Hub:raum offers early-stage startups access to co-innovation programs, coworking space, prototyping campus, seed-investments, tech assets, and customers. If you are into 5G, IoT, or AI, take a look, as they have continuously open application process.
The Family: Spanning across three locations in Paris, Berlin and London, The Family is a combination of a startup accelerator, an entrepreneurship school, and a startup studio for corporate clients. Their manifesto states that their mission is to support and inspire its members in order to utilise and fine tune their best assets, growth and potential, by providing them with meeting space, events and mentorship.
Microsoft Ventures Accelerator: Focused on promising early-stage startups and first-time entrepreneurs, Microsoft Accelerator offers a truly international, immersive program. Startups gain access to hands-on business and tech coaching from Microsoft mentors, coworking space with full amenities, and all Microsoft services. Berlin is one of the six locations around the world where this program is being implemented.
Berlin's most popular startup/tech events
Disrupt Berlin: This annual conference hosted by TechCrunch is probably one of the most anticipated technology conferences of the year. The conference provides an opportunity for startups to meet other entrepreneurs, find investors, and gain international exposure. Extra feature: the "Startup Battlefield" pitch event is being hosted at the event. Next edition: 11-12 December 2019.
Lean Startup Summit: Born from the global movement inspired by author Eric Ries' books, the summit is a showcase of his ideas becoming a reality. Alongside keynotes and case studies, the event offers workshops and mentoring sessions, roundtable debates, networking, matchmaking and more. Next edition: 11-12 February 2019.
Noah Conference: Spread between London, Berlin and Tel Aviv, Noah Conference is an annual event where CEOs, executives and investors come together to discuss the latest trends of the digital revolution. Features include pre-event matchmaking, partner dinners, workshops, exhibitions, and much more. Next edition: 13-14 June 2019.
Tech Open Air: TOA is an annual interdisciplinary top-tier tech festival, combining technology, music, art, and science by providing a platform for multi-disciplinary knowledge exchange, collaboration, and development.  The next time industry leaders, investors, and startup enthusiasts will gather for the two-day conference is in July 2019.
Startup Camp: Communicated as the biggest early-stage startup event in Berlin, Startup Camp brings together founders, entrepreneurs, investors, and students for a two-day conference featuring keynote speeches, know-how mentoring and practical tips from renowned experts. Additional features include office hours, a pitch competition, startup expo, and more.
Stay up to date regarding startup hubs, tech events and funding opportunities. Make sure to subscribe to our weekly newsletter now!
- Advertisement -