Tech is increasingly providing us with ways to better utilise our auditory sense, and receive information through our ears rather than our eyes. Startups are innovating in the audio space so that we have a greater ability to communicate, listen to news and receive information via sound instead of text. They are improving sound quality with smart speakers and headphones, giving us access to a broad range of news feeds and podcasts, helping us to record our own, and facilitating communication by using AI to provide audio-to-text and text-to-audio automatic transcriptions.
Here are 10 European audio tech startups that are helping us to hear better:
Acast: Founded in 2014, this podcast app has been growing quickly – it has hosted 3,300 shows in 2018, an increase of 93% over 2017. Based in Stockholm, the startup already works with top global audio content creators like My Dad Wrote a Porno, Spar, and VICE, and this year the company added the BBC and many other media outlets to its ranks. Acast counts over 125 million listens each month on its platform and app, a 62% growth from last year. Recent innovations by the startup include building the exclusive in-car podcast app for Ford, and an addition for Alexa and an app for Google Assistant. The startup has raised over €61 million in funding so far.
Noa: Founded in 2015, Dublin-based startup Noa (which stands for News Over Audio) has become a leading app for audio journalism. In our busy lives, we often don't find time to read the news beyond the headline – and so Noa was started based on the premise that we need an easier way to consume high quality journalism. Its app provides human-narrated versions of news articles from The New York Times, Bloomberg, Financial Times, The Economist and more. Noa recently raised an undisclosed seed round in June 2018.
USound: Founded in 2014, this Graz-based startup has developed the smallest loudspeakers in the world using innovative MEMS (Micro-Electro-Mechanical Systems) technology. USound's smart micro speakers are currently being used in a wide variety of applications, including smartphones, earbuds, audio modules for augmented reality and virtual reality glasses, consumer wearables, and 3D surround sound headphones for immersive gaming experiences. The startup has just raised €17.7 million to commercialise its smart speakers and audio products worldwide.
Smart Record: Founded in 2017 in Prague, you can use Smart Record's iOS app to record as much audio as you want – including crystal-clear quality phone calls – to later transcribe. The startup provides human transcription services as well as machine transcriptions using AI technology to convert audio to text quickly, at a low price. The app is being used by professionals, students, and journalists to produce high quality recordings and transcriptions of interviews, meetings, notes, and events.
Koo!: Stockholm-based Koo! is an audio-based social networking site. Just founded in 2018, Koo! believes that many teenagers spend too much time stuck to screens on social media, and that many may hold back expressing themselves due to insecurities using traditional photo and video. The startup was founded with the belief that "What you say should be more important than how you look." Instead of posts or photos, users create "Koos" by tapping the record button on the app, which records the users voice for up to one minute. Users can create and share content and stay connected to their friends while doing other things, without looking down at their phones.
SpeechKit: London-based SpeechKit uses AI to allow news outlets to turn written articles into audio podcasts. Founded in 2017, the startup converts text to audio in Danish, Dutch, English, French, German, Icelandic, Japanese, Norwegian, Polish, Portuguese, Portuguese, Romanian, Spanish, Swedish, Turkish, and Welsh. SpeechKit also allows users to monetise their content on its self-serve audio ad platform.
LINEAPP: Founded in Vienna in 2014, Lineapp provides software for live audio streaming. Its two main products are auXala and FLUX. auXala is a cloud-based solution which can be used at conferences, events, congresses, exhibitions, and houses of worship to stream audio in real time. FLUX is an app for group communication and an intercom solution, which can be used by small teams, for example during shows and events. The startup works with a variety of clients, including event organisers, government agencies, production teams, and more.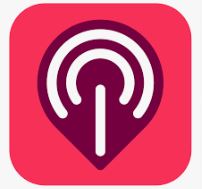 Podwalk: Based in Copenhagen and founded in 2015, Podwalk allows cities, museums, and other institutions to create site-specific podcasts – providing an immersive way to learn about the places you visit. The Podwalk app is easy to use, both for the listeners and the podcast creators. Current "Podwalks" include a walk following the footsteps of the famous Norwegian playwright Henrik Ibsen and an architectural tour of Copenhagen. The app is currently only available on iOS, but plans to expand to Android in the near future.
Proactivaudio: Vienna-based Proactivaudio's software aims to improve the voice quality of video conferencing and hands-free calling through its patented echo and noise cancellation solution, which can be used on a variety of devices. The startup is also developing speech recognition technology, and currently working with a large Austrian firm to automate recordings and transcriptions of conversations with several participants. The startup's technology has many potential applications, in fields from medicine to law.
SlideTalk: Founded in 2013, this Swedish startup allows you to easily convert presentations and PowerPoints into videos that can be shared with your audience on your website, social media, or intranet. SlideTalk provides automatic text-to-speech voice overs in more than 20 languages, which you can use to create videos for educational purposes, business presentations, and events.
By the way: If you're a corporate or investor looking for exciting startups in a specific market for a potential investment or acquisition, check out our Startup Sourcing Service!
- Advertisement -