From the Erasmus University to the Cube houses, Rotterdam represents a mixture of innovation, design and talent. With Europe's largest port and with many international companies having offices in the city, Rotterdam is also the most multicultural town in the Netherlands, hosting inhabitants of over 160 different nationalities, forming the young and dynamic startup scene in the city. If you want to check out the Rotterdam startup ecosytem for just a few days, or maybe even a few months, here are 10 of the city's best coworking spaces:
42 Workspace is a community of tech and digital entrepreneurs, offering flexible membership options from a hybrid desk to a private office. All members have access to a fully equipped kitchen, high-speed internet, terrace and lounge areas, but for an additional cost, you will have at your disposal use of meeting rooms, admin services, gym, breakfast etc. Known to host great events. Costs: Monthly packages vary from €99 to €199.
Cambridge Innovation Center – Originally an American concept, CIC Rotterdam opened its doors in September 2016. Flexible desks or dedicated offices is the choice to be done, as well as unmetered printing, scanning and copying, a fully stocked kitchen and over 60 diverse events each month. CIC is also certified facilitator for Startup Visa program. Costs: Monthly packages are available for €250.
The Social Hub – The Social Hub (formerly The Student Hotel) aims to bring a new generation of international citizens and digital nomads together. With flexible memberships, unique perks and a growing network of locations, it's the best place to start or scale your business. This coworking space in Rotterdam is located in Kralingen neighborhood, with cafes, galleries and the iconic Maas river close by. All TSH members enjoy access to the gym, meeting and event spaces, as well as weekly community events and membership perks.
The Rotterdam Collective – Placing a focus on environmentally and socially innovative projects, The Rotterdam Collective hosts professionals across industries ranging from tech, design, art and sustainability, making the space diversified and exciting. The open floor spacious workspace is complemented with a kitchen, lounge area, meeting room and table tennis. Costs: Monthly packages start at €124.
The Commune is Rotterdam's incubator for creative entrepreneurs. 255m2 of space is designed to encourage creative entrepreneurship, in the form of a studio, research room, kitchen, call-corner, print room, meeting room, mechanical workshops etc. Full amenities are included, but the best part is its educational portfolio, allowing access to training and extensive networking events. Costs: Monthly packages start at €125.
HNK Rotterdam – With multiple locations around the country, HNK provides its members with ergonomically furnished work areas and full facilities such as 24/7 access, fast Wifi, onsite cafe, admin services, office supplies and equipment, and table football/foosball for relaxation. Coworking options include flexible desks or managed offices. Costs: Monthly packages start at €175.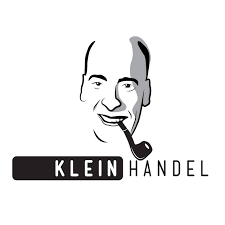 Kleinhandel – The biggest co-working space in the center of Rotterdam hosts an energetic mix of start-ups, scale-ups, corporates, and creatives working in over 25 different disciplines. Their offer includes open space or private offices, accompanied by an onsite cafe, outdoor terrace, chill-out area, kitchen, Skype room, childcare and makerspace. Costs: Monthly packages vary from €129 to €249.
Tribes – Inspired by the indigenous, nomadic tribes around the world, Tribes is an award-winning coworking space. And for a good reason. Unique interior, designed to enhance creativity, 5 start services, provocative meeting rooms, freshly brewed coffee from Ethiopia, and Tribes service team on hand. Memberships are offered based on your preferred location in any Tribes office around the world. Costs: Monthly packages start at €125.
#Workmode is an all-girl club, a unique female-focused coworking and co-learning space, offering plenty of sunshine in their space, filled with flexible desks, comfy chairs and vintage couches. From online influencers and digital creatives, they have access to printers, storage space, kitchen and library. Known for great workshops, events and master classes. Costs: Monthly packages vary from €110 to €240.
Spaces – Hosting a community of professionals from various industries, Spaces offers a stylishly furnished office, available 24/7, either desk or office, tailored to your needs. Services include cupboard, locker, print/scan/copy as well as access to kitchen and meeting rooms. Monday morning yoga to start the week. The company's membership additionally provides access to a full program of events. Costs: Monthly packages start at €225.
In order to stay up to date regarding startup hubs, co-working spaces and tech events, please make sure to also subscribe to our weekly newsletter.
- Advertisement -