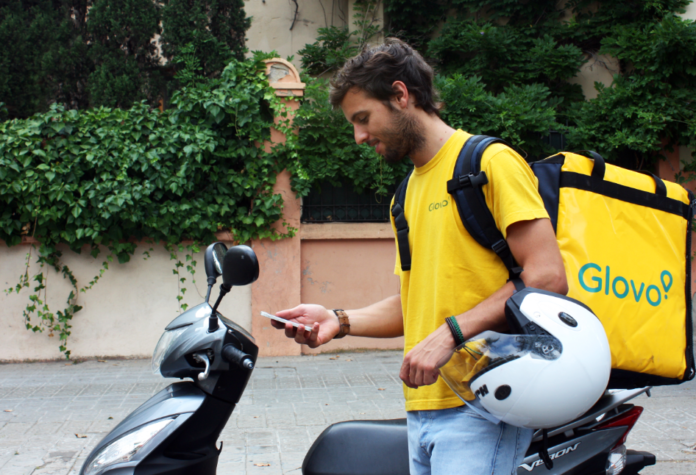 Glovo, the Barcelona-based startup which set out to transform the way consumers access local goods, accelerates further growth with the closing of a €115 million Series C funding round. The investors include international companies like Rakuten, Seaya and Cathay, which already invested in Series B, AmRest, the largest publicly listed restaurant operator in Central Europe, and the European funds Idinvest Partners and GR Capital.
This fresh capital will allow the startup to continue investing in optimizing the platform and its technological resources in order to improve the service to riders, users and associated stores. Glovo will increase its tech team with the hiring of more than 100 engineers in the coming months with the aim of becoming the most relevant technology hub in Southern Europe.
The opening of 6 countries and 20 cities around the world in just 3 months demonstrates Glovo's priority to grow and consolidate its business worldwide, focusing on Latin America and EMEA areas (Europe, the Middle East and Africa). In Spain, Glovo already operates in more than 21 cities, while worldwide, its presence expands to 61 cities in 17 countries.
Founded in Barcelona in January 2015, Glovo has revolutionized the way people in the cities consume, giving them the possibility to ask for what they want, whenever and wherever they want, taking their city in their pocket.
The rapid growth and consolidation of Glovo have highlighted the company's huge potential. Therefore, in this new funding round the prestigious Japanese company Rakuten, the global venture capital fund Cathay Innovation and the Spanish fund Seaya Ventures are still present. They believe in Glovo's business model and seek to promote its development. AmRest is one of the new investors that enter the shareholding of the Barcelona startup. AmRest controls over 1,650 restaurants in more than 16 countries with brands such as KFC, La Tagliatella, Pizza Hut, Starbucks and Burger King, Blue Frog and KABB.
This investment of €115 million positions Glovo as one of the Spanish companies receiving the largest investment in 2018. It makes the Barcelona-based startup actually even one of the 'most well funded' startups that we currently see in whole Europe.
Oscar Pierre, the co-founder and CEO of Glovo, who also spoke at our EU-Startups Summit this year, commented: "We are very happy with this new injection of liquidity that will allow us to continue growing at an accelerated rate. My main priority is to invest in increasing our tech team to continue optimizing the platform and offer the best service in the sector to our three main axes: riders, users and stores and become their reference delivery app."
Besides, the company has gained a great exceptional active with the nomination of Niall Wass as Chairman. Wass, former SVP, EMEA & APAC at Uber, has been working for Glovo as advisor for the last year, helping the company with its expansion strategy.