Reading startup news can be a bit intimidating sometimes. You learn about all these 20-somethings who raised millions of capital and who already employ hundreds of people. If you are above 30 and you sometimes feel like a looser, we have some good news for you! Some of the best entrepreneurs of our time actually had accomplished almost nothing (from an entrepreneurial standpoint) before the age of 32 or beyond. Here are 10 examples:
Jan Koum, WhatsApp: Before creating WhatsApp, the Ukrainian-American entrepreneur Jan Koum applied to work at Facebook. They rejected him. Jan is a San Jose State college dropout. After leaving school, he landed a gig at Yahoo where he met his cofounder Brian Acton. After nine years at Yahoo, Koum wanted join Facebook but it didn't work out. Koum incorporated WhatsApp when he was 33. A few years later, WhatsApp was acquired by Facebook for $19 Billion.
Lynda Weinman, Lynda.com: When Linda Weinman was 37, she started teaching web design at a college in Pasadena, and wrote a book about it. With $20,000 in book profits, Weinman and her husband launched a online design school. Lynda Weinman started Lynda.com when she was 40-years-old. 13 years later she sold the company to Linkedin for $1.5 billion. At that time Lynda was already over 60 years old. She once was dubbed "the grandma of the internet".
Jack Ma, Alibaba: Jack Ma failed his college entrance exam three times. He also applied about 10 times at Harvard, but was rejected. Jack started his career working as an english teacher. In the beginning of his career, Jack applied to over 30 different jobs, including KFC, and again, he was rejected. At 35, Jack Ma founded Alibaba. Alibaba didn't make any profit in its first three years, but today Jack Ma is one of the richest people in the world with a net worth of more than $30 billion.
Ben Horowitz, LoudCloud: After graduating from UCLA in 1988 and hopping from job to job for seven years, 29-year-old Ben Horowitz started to work for Netscape. After Netscape was acquired in 1999, Horowitz and Marc Andreessen teamed up to to start LoudCloud. Horowitz was 33-years-old. Loudcloud was acquired for $1.6 billion in cash when Ben Horowith was 41. Today he's running the well know Silicon Valley-based VC firm Andreessen Horowitz.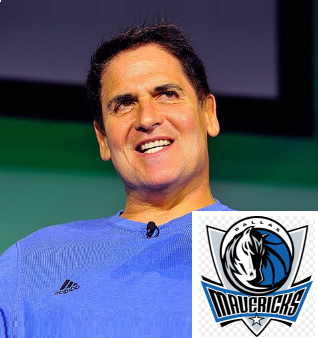 Mark Cuban, MicroSolutions: Mark's first job (aside of working as a bartender) was selling computers for $18,000 a year. After being fired from that job, Cuban started the consultancy company MicroSolutions. 28-year-old Mark Cuban shared a three-bedroom apartment with five people. His bedroom was in the closet. At the age of 32 Cuban sold MicroSolutions for $6 million – enough to start Broadcast.com, which he sold for $5.7 billion. Today he own the basketball club Dallas Mavericks.
Xochi Birch, Bebo: Before Facebook came along, Bebo was one of the largest social networks in Europe. It was founded in 2005 by Michael and Xochi Birch. In 2008, when Bebo counted more than 40 million users, the social network was acquired by AOL for $850 million. Xochi was 36 at that time. The couple netted a about $595 million. In retrospect, this acquisition is considered one of the biggest blunders in tech history. In 2013, under AOL's control and after the Birch's were long gone, Bebo went bankrupt. The Birch's bought it back for $1 million.
Riccardo Zacconi, King.com: After leaving university with a bachelor degree, Zacconi worked as a consultant for many years. At the start of the dotcom boom, Zacconi joined the Swedish online messaging startup Spray before it was acquired by Lycos Europe in 2000. In 2001, Zacconi left Spray and moved to the UK to become VP of European sales and marketing at uDate. He left this company shortly after its merger with Match.com and in 2003, at the age of 35 he co-founded King Digital Entertainment, becoming the CEO.
Caterina Fake, Flickr: Caterina Fake started her career at a web development agency. At 28-years-old, she accepted the role of Art Director for Salon.com. In 2002 she launched Ludicorp, a company that created a multi-player video game. But after months of failed fundraising and bankruptcy concerns, Fake decided to scrap the game. She launched Flickr instead. At that time, Fake was 33 years old. Three years later she sold it to Yahoo! for $30 million. In 2009, Fake co-founded Hunch, which eBay acquired for $80 million. By the way: Caterina's husband is the founder of slack.
Tim Westergren, Pandora: Before starting Pandora, Westergren was a failed musician, part-time composer and nanny. Although he started Pandora (his first entrepreneurial endeavor) at 35, Pandora didn't become an online radio channel until Westergren was 37. The company sold hardware that allowed stores to play music. Pandora even went bankrupt in their first two years and Westergren somehow convinced 50 employees to work without pay for almost two years.
Arianna Huffington, The Huffington Post: Arianna Huffington first came to public attention in 1994, when her husband, the Republican Michael Huffington, ran for Senate. In her youth Arianna authored several books, including a biography of Pablo Picasso. However, Arianna Huffington didn't hit it big on her own until her mid-50s. Arriana was 55 when she launched The Huffington Post and 61-years-old when she sold it to AOL for $315 million. Now at the age of 66, Arianna Huffington just left the Huffington Post to work on a new startup.
- Advertisement -