Arkley VC, one of the investors behind hybrid 3D printer favorite Zmorph 3D, has grown its portfolio over the last few weeks with three new hardware investments. These new investments move the Warsaw-based fund outside of its borders by investing in Finnish born Tespack, American smart sex toy Lovely, and the Polish end-to-end solution for 360° video Bivrost360.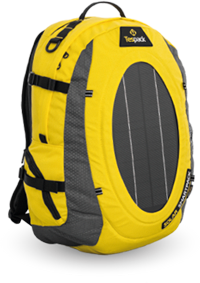 Tespack, which was founded in 2013, wants to be the future of energy by making energy mobile, eco-friendly, and blending it in to our everyday objects. The company started in Finland, they then attended Startupbootcamp in Amsterdam, and are now working on their smartpacks in Valencia, Spain. There is a little lifehack for those who fly a lot. The solar panel from the Beetle backpack fits in any airplane window, so you can power your laptop the entire flight.
Lovely is a wearable in a less conventional category: it is a wearable to enhance your health and love life. By measuring and interpreting your movements it gives you tips to improve what you are doing. Plus it tells you how many calories you burned. After all, sex is one of the best workouts there is. The company started in the US in 2015 and is currently operating from Cracow.
Those who work with VR and 360° video know how fragmented the production process is. That is why Bivrost360 is planning to become the first end-to-end solution for 360° video creators by streamlining the process of capturing, producing, and ultimately publishing the content. The Warsaw-based hardware startup was founded in 2014.
By the way: Arkley VC is looking to invest in 10 more hardware startups that need (pre-) seed funding up to $300.000.