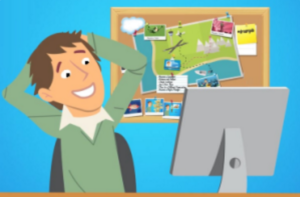 You want to become part of the success story of one of Europe's hottest startups out there? Each week, we're introducing you to great career opportunities in the startup space. For a complete overview, make sure to check out our job board.
And without further ado, here are the jobs of the week:
Kreditech is an online consumer finance company which provides easy and fast access to online loans to customers worldwide through its web and mobile services. The promising startup is also a real-time scoring technology provider that applies big data analysis to thousands of data points in credit applications over individuals. Kreditech, which is based in Hamburg, is one of the fastest growing startups in Germany right now.
Right now, Kreditech seeks to hire an Online Marketing Generalist, a Senior SEA Manager, a Head of Marketing Analytics, a Head of Offline Marketing, a Senior E-Mail Marketing Manager and a Head of Online Marketing. Apply now, to join Kreditech on its successful journey.
HitFox is a fast growing and profitable company builder committed to grow scalable technology companies in the fields of Big Data, Advertising & Game Distribution. New ventures receive initial funding of up to 2 Million Euros and profit from strong synergies within the group and strong relations for further growth funding. HitFox puts a strong focus on professional and personal growth opportunities and continuously attracts the best tech, data and business talents from all over the world. The company is located in Berlin, San Francisco and Seoul, and was founded by serial entrepreneurs Jan Beckers, Hanno Fichtner and Tim Koschella in 2011.
Currently they're seeking a Junior Online Marketing Manager and a Customer Service Agent for a new FinTech venture. Apply now!
RetentionGrid serves small and midsized e-commerce companies with an app for automated customer retention. RetentionGrid, which is headquartered in Berlin, predicts and produces repeat business for online shops.
As their Inside Sales Lead, you'll spend your days networking with users, advising them on how RetentionGrid's paid features will keep their customers coming back. The promising startup seeks to hire a result oriented person whose expertise and insight will help to scale the sales process, grow the team and automate sales. This sounds interesting to you? Apply now!