There are so many interesting stories out there and unfortunately we don't have the time to cover all of them. With our section "Worth reading" we provide you (once in a while) with some links to interesting articles of other publications:
VC firm Partech International has finally revealed the opening of a Berlin office, alongside its existing San Francisco and Paris bases. The company focuses primarily on Internet businesses, and more specifically, e-commerce, digital media and infrastructure technology. Visit Silicon Allee to find out more.
Pan-European growth investor Palamon Capital Partners has led the acquisition of a majority interest in Feelunique.com, an online beauty retailer. The transaction was agreed at an enterprise value for Feelunique.com of £26 million. Feelunique.com is an Channel Islands-based online retailer of premium products in haircare, skincare, cosmetics and fragrances. Read the full post on TNW.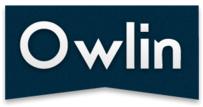 The Utrecht-based real-time news alert service Owlin, has raised $250k in seed funding from NoRo Venture Capital. The funding will be used to launch in Q1 of 2013. Targeting financial institutions and governments, Owlin is analysing news in real-time to give users a heads-up on important, breaking information. Read more on TechCrunch.com.
The Taxi app startup myTaxi is working on a "dongle" card reader for smartphones, similar to those offered by Square in the US and SumUp, Payleven and iZettle in Europe. MyTaxi, headquartered in Hamburg, provides a taxi ordering app and is active in 30 German cities plus Vienna, Zurich, Warsaw, Barcelona, Madrid and Washington DC. Find out more and visit VentureVillage.eu.
Dublin-based SkillPages, an online skills marketplace, today launched its new iPhone app to help users take their job and skills search mobile. In the past three weeks the skills search company added almost two million members, bringing its user base up to almost 10 million. Check out the full article on BetaKit.com.