This article showcases our top picks for the best Gaming companies in Germany. These startups and companies are taking a variety of approaches to innovating the Gaming industry, but are all exceptional companies well worth a follow.
We meticulously selected companies ranging from cutting-edge startups to established brands based on their outstanding performance in the following categories:
Innovation: Innovative ideas, Innovative route to market, Innovative product
Growth: Exceptional growth, Exceptional growth strategy
Management and Societal Impact
Top Gaming Startups in Germany
Data sourced from Crunchbase and SemRush.
HUUUGE GAMES: A real-time social casual gaming platform. An international free-to-play games developer and a global publisher of digital games on mobile and web platforms, with a mission to empower billions of people to play together.
COMBYNE: A social tool for creating outfits. It's the fusion of a game, a practical utility and a social network. Users can create digital versions of real-world outfits, experiment with different looks, and collaborate or compete on their creations with friends.
KLANG GAMES: An independent game development studio that develops next generation games based in Berlin. It was founded by three Icelanders in the spring of 2013. In July 2015, Klang launched its first project, ReRunners: Race for the World, for iOS and Android devices.
INNOGAMES: A publishers and developers of mobile and online games. One of the leading German developers of mobile and browser games and a certified Great Place to Work. The climate-neutral company based in Hamburg was founded in 2007 and is now part of the (MTG).
FLAREGAMES: A mobile game publisher and developer focused on offering free-to-play games for phones and tablets. Flaregames is a fast-growing F2P mobile games publisher focused on bringing fun, high-quality, free-to-play games to smartphones and tablets.
GUNZILLA GAMES: An independent, innovative, and player-focused developer of AAA games. Gunzilla Games is a game developer founded on the desire to innovate, break down technological boundaries, and create next-generation gaming experiences players will remember forever.
LYMB.IO: A hardware/ SAAS Startup on a mission to make the world more active using the power of gamification. Munich based startup LYMB.iO merges sports and gaming to make the world more active through gamification. Team is led by Markos Aristides Kern.
STARBERRY GAMES: A mobile game developer and publisher of crafting outstanding games. They combine familiar gameplay elements with new ideas to create fulfilling gaming experiences for their players. StarBerry Games is a mobile games company based in Berlin, Germany.
GAMEBUDDY: The place to play games in the most entertaining way. With GameBuddy they bring interaction & entertainment to esports. Instead of just playing for victory, teams fight for live challenges that are voted by spectators during the game.
KEEN GAMES: An independent game developer that produces games that can be played across all major gaming platforms. At Keen Games they develop new and creative sandbox gaming experiences. A collection of highly creative, driven team players who love making games.
FRIDAI: They are building Fridai, the voice assistant for gamers. Their vision is to bring a lifestyle companion to every gamer in the world, eliminating all barriers. They help PC gamers to immersive experiences by using voice technology for assistance.
SVIPER: An independent mobile gaming studio. A truly agile, full-stack game development studio that pushes games beyond their core loop. For them, games are more than the finest form of entertainment. They are technical marvels, magnificent art, intricate economies, lively communities.
ALBION ONLINE: A player-driven sandbox. An ambitious Berlin-based Game Studio, developping the first cross-platform MMORPG Albion Online.  the first truly cross-platform MMO experience, available for Windows, Mac, Linux, iOS, and Android. You choose how your adventure evolves, at home.
WOOGA: Make games with thoughtful, compelling stories at their core. They are a market leader for story-driven casual games. Each of their 300 Woogas play an important role in growing our success as a company and in shaping our company culture.
ESL: The global leader in Esports tournament and media production. ESL is the world's largest esports company, leading the entertainment industry with online and onsite competitions across popular games. Filling large arenas and reaching over 60% of the global audience of 165M+.
GAMEBOOK: Tell better stories with gamebook – The premier production pipeline for telling digital stories. They create the next generation of life simulation games. RPG based, AI supported, community driven and diverse.
BIGPOINT: A browser game portal that offers a collection of free online games. Bigpoint is a top online game developer in Hamburg delivering high-quality titles for browser, client and mobile. Founded in 2002 with the goal to provide great games that everybody can play.
DECA: Uses their unique approach to live operations to breathe new life into games on the decline. Live Ops Experts Breathing New Life into Old Games. The team works with games studios and developers who lack the resources to handle the responsibilities of running a game as a service.

BRAIN GAME PUBLISHING: A mobile application and games designer company and has designed apps like The game with the mouse – simply. Playful transfer of knowledge is our core competency. Browse our educational, entertaining computer games for home or find interactive.
GAMEDUELL: A cross-platform games community, developing games for its website as well as for social networks and mobile devices. Connecting millions of people to have a great time with games. Bringing people together to have a good time with games.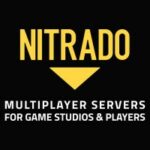 NITRADO: Provider in the area of game servers and application hosting. They enable players and game studios to have a next-level and fun multiplayer experience who focuses on DDoS protected and low latency server hosting for all platforms.
LICENSE.ROCKS: Own their NFT marketplace. First white label #NFT solution for brand licensing. #music #art #sports #esports #fashion. The licensing solution for their digital and physical products. Transform the way they manage and monetize their IP for a more and more digital world.
TRAVIAN GAMES: A company that produces browser-based online games. Over 150 million enthusiastic players, 39 different languages, 140+ employees, 15 exciting years and one vision: to create entertaining games and vibrant communities for all ages.
RUNTIME: The World's first Esports Nutrition Company. Runtime Performance Nutrition. Whether study, profession, sport or gaming – Runtime offers intelligent solutions for every situation. Based in Berlin, Runtime was started as part of BITKRAFT Esports Ventures fund.
BEAMNG: Working on Soft-body physics for entertainment and simulation. BeamNG GmbH is focused on the continuing development of its state-of-the-art soft-body physics engine capable of real-time simulation of vehicle dynamics and damage on consumer hardware.
ICAROS: Fuses health-science and gaming technology to enhance body and mind performance. founded in Munich, Germany in 2015, is a leading innovator in the field of virtual reality fitness and therapy equipment. We specialize in developing and producing gamified full-body workout.
ROCCAT: A top manufacturer of professional gaming hardware and accessories. Founded in 2007 in Hamburg, ROCCAT designs the best gaming products in the world. They combine detail-loving German innovation with a genuine passion for what we do.
FISHLABS: Develops and publishes top titles for feature phones, smartphones and tablets. For more than 15 years at FISHLABS we have been creating award-winning, chart-topping games that have been brought to life on millions of screens.
RAVENSBURGER: The supplier of puzzles, games and creative products. For almost 140 years, Ravensburger has stood for playful education and is known for its outstanding quality. Their consumers, whether buyers or users of their products and offers, are the focus of their actions.
FREENET: Provides businesses and individuals with internet, telecommunications services and solutions. Company of the freenet Group. Reaches many millions of users on the German-speaking Internet with innovative technologies, attractive content and user-friendly services.
FEELBELT: Redefines haptic feedback and makes #gaming and #metaverse real. The Feelbelt transfers all sounds from the digital world to their body. They convert any kind of digital data into touch and allow anyone to design and develop haptic vibration feedback.
SMEET: An online 3D entertainment platform enabling users to collaborate, play games together, and watch live web streams. A well-established gaming company located in the immediate vicinity of Rosenthaler Platz in Berlin – Mitte, Germany.
HOLYO: Providing gaming and digital entertainment like Xbox, Playstation and Steam credits. The issuer of HolyoCard, the gift card for more than 50 games & entertainment vouchers. Universal gift card that can be easily redeemed online for more than 50 popular games & entertainment.
SCOYO: An online learning platform that offers games for kids from grade one to seven. scoyo's learning world is the e-learning innovation for children. The online learning offering is based on the curricula of all 16 federal states.
NEXR: Focus on digital marketing products that create avatars for gaming, virtual reality, and augmented reality. NeXR is an extended reality (XR) first-mover with unique hardware and software expertise. They stand for the development of next-generation technologies and apps.
DREAMFAB: Investment company focussed on the Mobile Game Business. They do what they love and do best! They invest in Indie Game Studios that create high quality mobile games, giving them the freedom to work on their own IPs and create the games they have always dreamed of.
FORWARDGAME: Focused on creating outdoor and physical activities gamification solutions. Their vision is a world where real and virtual infuse, where people play anywhere, freely interacting with Active AR. Bringing #AAR Active Augmented Reality mobile gaming to the world.
DAEDALIC ENTERTAINMENT: Home of faboulus games and beautiful adventures. Based in beautiful Hamburg, Daedalic is one of Germany's most acclaimed and decorated publishers and developers, garnering numerous awards for adventure game milestones Edna & Harvey.
LOWEN PLAY: Operates amusement arcades in Germany. Löwen Play is a gambling and casinos company based out of Im Tiergarten 30, Bingen, RP, Germany. Leisure fun with responsibility. Loewen Play GmbH operates amusement arcades.
TEAM ROBOT: Provides real-time advanced gear optimization tools for online games. Specializes in optimizing gaming experiences. That's the fancy way of saying we take your in-game character, doing a bunch of math on the backend (4 quadrillion combinations sometimes).
SCORELOOP: A cross-platform, mobile gaming software development kit for virtual currency, games and applications. Score Loop is the #1 resource when it comes to anything related to synthetic urine and workplace drug test.
PFEFFERMIND: A game studio that develops fresh mobile gaming apps like Spyday. As a gamification agency they help clients to use the motivational power of games and game elements in non-game contexts. The twork with clients such as Porsche, IKEA, n26 and Goethe-Institut.
UNITED GAMES:  Video Game Publisher and Online Store for Gaming Products. At United Games they do everything they can to bring the most interesting games to the public so everyone can enjoy the incredible diversity and hidden gems of game culture.
CARDMARKET: An online marketplace for trading card games in Europe. Cardmarket is Europe's largest platform for trading card games. As a community marketplace, they enable players, collectors, game stores, and online businesses alike.
IFEELL: A sound system that translates low-frequency audio signals into vibrations. iFeel is a patent pending Sound Feel System which lets their locate virtual gaming or film objects directly on their body surface. The next step into the future of Virtual Entertainment.
GAUSELMANN GROUP: A gaming and gambling company. Innovative entertainment that captivates people, conveys the joy of playing and inspires – this is what their family-run Gauselmann Group has stood for for over 60 years. They make people WOW.
ETHER GAMES: Developers of Mobile Games, Apps, Software solutions. Team Experience of 9+ Years in Mobile Gaming. The team understands mid-core gamers especially in action shooting genre. Launched and managed more than 12 games and have more than 3 Million downloads.
SPOOKY HOUSE STUDIOS: Develops mobile game applications compatible with iPad and iPhone users. A game development studio focusing on iOS and Android game development. Their mission is to create fun pick up and play games for you.
HANDYGAMES: One of the leading independent developers and publishers of mobile games for iOS and Android. HandyGames is part of the THQ Nordic and Embracer Group family and operates as an international indie game publisher and developer.
EARLYGAME: A community and brand for the mainstream enthusiast of esports, entertainment, and pop culture. A growing content network, agency & brand in esports and gaming. They own and operate 6 content brands, websites and corresponding social media channels.
INSTALOD: Everything they need for the production and automatic optimization of 3D content. Brings their instant and fully automatic workflows for 3D productions of all sizes. Easily achieve more than 10x in cost-savings when creating new assets or optimizing existing data.
GAUSELMANN: A development company that specializes in gaming applications for iPhones. In 1957 Paul Gauselmann laid the foundation stone for today's Gauselmann Group. The development from a one-man business to an international group of companies is a German success story.
PLAYA GAMES: Operates as a casual strategy game developer and publisher. Playa Games develops and distributes high-quality browser games for an international audience of millions in the centre of Hamburg. Since 2009, the company attributes its success to its creativity.

KISSNOFROG: A German personalized dating network that allows members to interact and date through live video chats. Germany's largest live dating portal 1 million singles 1 million chances to find the right partner. Flirt, chat and fall in love.
CRYPTOMOTORS: The first digital automaker powered by the Ethereum blockchain. They grant access to the user community to join and partake in the design of digital vehicles, as well as to collect, use and trade these. The challenge is to rethink the way they create and enjoy cars.
NUROGAMES: An independent games company founded in 2006 by experts of the games and media industry, with offices in Cologne, Germany. Covers the entire value chain of game development from the initial idea to the final product and develops games for all major mobile.
HEADUP: A hybrid games publishing and development company providing players with the best content in the independent gaming sector. Established in 2009, it is active on all major platforms such as consoles, mobile devices and PC, and was award as "Best Publisher"​.
NINTENDO: An international leader in the video game industry that develops, produces and markets both software and hardware. Nintendo Co., Ltd., headquartered in Kyoto, Japan, has created franchises that have become household names worldwide.
LOTTO BAYERN: An online gaming portal that provides gaming for players resident in Bavaria. Your state-owned gambling provider on the Internet for all players resident in Bavaria. They can take part in their games of chance not only in local retail outlets, but also online.
THE BINARY FAMILY: A company which develops games app for iPhone. Independent app developer specializing in intelligent entertainment. Their goal: to reinvent their favorite smart games in the highest quality possible. They believe in high quality, excellent design and outstanding content.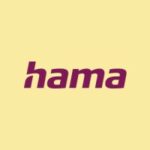 HAMA: Produces and sells accessories for consumer electronics, computer and communication, gaming, photo and video. The right solution: From a one-man company to an internationally operating company with around 2,500 employees, 1,500 of them in Germany alone.
SOBA: Operates a game maker system and portal for gaming users. Soba is an online multiplayer open world and gaming platform with no-code game-making tools. They believe in a world where making games and building experiences is available for everyone.
INSURNINJA: Offers the first gaming-insurance. Providing tailor-made services for gamers, esport-organisations and streamers. Insurninja is worlds #1 gamercentric insurtech startup focused on tailormade insurances and services for the esport-economy.
UNIKAT MEDIA: A game software development company. With great attention to detail, they create games that delight and entertain thousands of players every day. When developing, they always make sure that our products meet our own expectations of a game.
PLAYATA: Developed sophisticated, high-quality games that are popular with millions of players worldwide. Their great passion for games, creativity, flexibility, professionalism and the direct communication with their players allow them to improve and expand their games continually.
COMPUTEC: Key player in the electronic entertainment sector. For over 30 years, Computec Media has been a pioneer in media solutions for the German-speaking gaming, IT and entertainment industries. Brands belonging to Computec Media such as PC Games and PC Games Hardware.
BALLY WULFF: Operator of casinos and route operations in the U.S. A leading German company operating in the entertainment electronics segment. The company combines the areas of development, production and sales of cash gaming machines.
BCON: The CapLap company has developed the BCON game controller, with which keyboard functions can be easily performed with the foot. Advancing the way gamers interact with the PC, becomes a third hand to increase competitiveness and performance in core gaming and beyond.
SPRAKELSOFT: A company which develops games app for iPhone. Sprakelsoft – Apps for the mobile world! Sprakelsoft GmbH. Owner: Benjamin Sprakel. Company Register Berlin. Overall rating based on 20 games.
FDG ENTERTAINMENT: Creators of applications and games for iOS and Android. Some of there notable applications include Blueprint 3. It was founded in 2001 to produce download games for Java-compatible mobile phones. The games have been offered on operator portals.
THOUGHTFISH: Develops games and gamified apps for smart devices, both in our own productions and in commissioned works. They offer expert advice at all stages, from concept to gamification mechanisms to monetization approaches. They calibrate our graphic design.
GRANOLA STUDIOS: A game studio from Berlin. Creating music-themed games and interactive experiences that bring players, artists, and brands together. Creating games with a vibe. Their games are designed to provide players with regular updates keeping the fun fresh and ongoing.
XYRALITY: An independent developer an publisher which creates games that can be played on smartphones and tablets or in the browser. Xyrality specialises in developing and publishing next-generation MMOGs for a broad target group. Using a brand new multi-platform concept.
BLACK FOREST GAMES: A German game developer company. Founded in 2012 and located in Offenburg, Germany. A team of over 100 highly experienced professionals from all around the world who share the passion and drive for creating video games.
WESTLOTTO: A lottery operator company. 6 right ones for their career As Germany's largest lottery operator, they guarantee a safe and serious gaming experience. Traditional values ​​are just as important to them as innovative ideas.
KAMICAT: Express their inner cat lady & help cats find their human. Their mission is to bring the cat lover community together dedicated to promoting mental health through companionship and support. They want to bring the cat lover community together to promote positivity.
EARREALITY: Voice-First Interactive Audiobook Self Publishing Platform. Interactive audio stories for Amazon Alexa, Google Assistant, Web, Apps, Games, Toys and other devices. Offer a unique immersion for the moments in between.
MAXNOMIC: Located in Germany and sells eSports chairs that are made for the longterm requirements in eSports, gaming & office. They only use premium materials which are built to last. Starting with a sturdy metal frame structure instead of plywood, over custom molded cold cured foam.
ROCKFISH GAMES: A new gaming studio specialized in high-quality 3D video games for PC and console. ROCKFISH Games is a 100% independent game studio specializing in high-quality Unreal Engine 4 action RPG video games for PC and consoles.
By the way: If you're a corporate or investor looking for exciting startups in a specific market for a potential investment or acquisition, check out our Startup Sourcing Service!
- Advertisement -