This article showcases our top picks for the best Biotechnology companies based in The Netherlands. These startups and companies are taking a variety of approaches to innovating the Biotechnology industry, but are all exceptional companies well worth a follow.
We meticulously selected companies ranging from cutting-edge startups to established brands based on their outstanding performance in the following categories:
Innovation: Innovative ideas, innovative route to market, innovative product

Growth: Exceptional growth, exceptional growth strategy

Management, diversity and/or societal impact
 Top Biotechnology Startups in The Netherlands
Data sourced from Crunchbase and SemRush.
LUMICKS leads in dynamic single-molecule and cell analysis with Nobel Prize-winning technologies. Their instruments delve into intricate molecular and cellular behaviours, offering unprecedented insights into life's intricacies.
Agendia is a precision oncology company based in Irvine, California. Their mission is to empower patients with early-stage breast cancer and their healthcare providers with the information necessary to make the best treatment decisions throughout the patient's journey.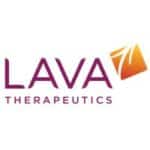 LAVA is dedicated to leveraging its expertise in gamma-delta T-cell engagers (TCEs) to revolutionize cancer therapy. They describe their compounds as gamma-delta bispecific T-cell engagers, or gamma-delta bsTCEs. Their platform is designed to create therapeutics that selectively activate a distinctive and relatively abundant effector gamma-delta T-cell.
ONWARD is a medical technology company at the forefront of developing innovative therapies aimed at restoring movement, function, and independence for individuals with spinal cord injuries. Their efforts are built upon over a decade of foundational scientific and preclinical research conducted in the world's leading neuroscience laboratories.
Neogene Therapeutics is a clinical-stage biotechnology company with a global presence. They are at the forefront of innovation in discovering, developing, and manufacturing next-generation engineered T cell receptor (TCR) therapies designed to target a wide range of solid cancers. With offices located in Santa Monica, California, and Amsterdam.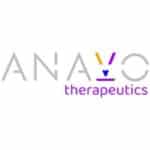 Anavo Therapeutics is a groundbreaking company that is making significant strides in the field of drug discovery. They have become the first company to systematically target phosphatases, which were considered an untapped and challenging area for decades. Anavo has assembled a team of world-leading experts in phosphatase-driven disease.
MIMETAS is a forward-thinking company that aims to make significant contributions to the development of groundbreaking therapies. They achieve this by leveraging their expertise in creating screenable, physiologically relevant 3D human disease models. MIMETAS specializes in forming strong drug development partnerships.
argenx is a global immunology company committed to improving the lives of people living with severe autoimmune diseases. Partnering with leading academic researchers through its Immunology Innovation Program (IIP), argenx is translating immunology breakthroughs into a world-class portfolio of novel antibody-based medicines.
uniQure is delivering on the promise of gene therapy – single treatments with potentially curative results. We are leveraging our modular and validated technology platform to rapidly advance a pipeline of proprietary and partnered gene therapies to treat patients with severe genetic diseases.
Merus is at the forefront of developing cutting-edge therapeutics with the goal of treating and potentially curing cancer patients. They are actively working on their most advanced development programs, which make use of the innovative Biclonics® format. Biclonics® are designed to target tumors in multiple ways simultaneously
Inkef is an Amsterdam-based early-stage venture capital firm that provides support to entrepreneurs in building their technology and life science ventures into successful international businesses. While Inkef covers various investment stages, its primary focus is on series A investments.
NewAmsterdam Pharma is a clinical-stage company committed to advancing innovative therapies for cardio-metabolic diseases. They aim to enhance patient care for populations that may not respond to traditional treatments or have difficulty tolerating them. In April 2020, NewAmsterdam acquired Dezima Pharma from Amgen.
Avantium is a company that specializes in developing and commercializing innovative chemistry technologies with a focus on producing chemicals and materials from renewable feedstocks, rather than relying on fossil resources. Two of their key products are FDCA and plantMEG™, which enable the production of the novel plastic PEF.
The Protein Brewery (TPB) is a company that specializes in the development of plant-based, highly nutritious food ingredients. Their mission is to drive the global transition to alternative food sources through innovative fermentation technologies. Founded in January 2020 as a demerger of BioscienZ BV.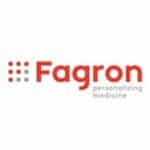 Fagron is dedicated to the personalization of health treatment by offering Pharmaceutical Compounding and Sterile Outsourcing Services. Pharmaceutical Compounding allows pharmacists and prescribers to create customized medications that meet the specific needs of individual patients.
Salvia BioElectronics is on a mission to improve the lives of individuals living with migraine. As a pioneer in medical devices, the company is dedicated to empowering people with migraine to regain control of their lives. Salvia BioElectronics offers personalized migraine therapy designed to meet the specific needs of each patient.
Leyden Labs is committed to enabling people to live their lives to the fullest. The company's platform focuses on identifying commonalities among viral families to safeguard humanity from both existing and emerging viruses. Leyden Labs has developed a range of product to offer individuals the ability to quickly protect themselves.
ProQR Therapeutics primary motivation is to make a difference in people's lives. They are at the forefront of harnessing their proprietary Axiomer RNA-editing platform technology to create transformative solutions. With a dynamic and passionate team, ProQR Therapeutics is dedicated to fusing cutting-edge technologies and entrepreneurial spirit
BlueBee specializes in providing tailored data solutions to diagnostic and research assay manufacturers. These solutions are designed to support these manufacturers in taking their assays to market successfully, ensuring brand consistency and compliance with global data standards.
Solynta is revolutionizing potato farming with hybrid true potato seeds, requiring just 25 grams to plant 1 hectare, a stark contrast to the 2,500 kilograms needed for seed tubers. This innovation promises resource efficiency, increased sustainability, and cost savings for farmers, offering a solution to global food and nutritional insecurity.
SkylineDx is dedicated to enhancing patients' quality of life through personalized insights at the genomic level, focusing on gene signature-based diagnostic testing. Genes shape our individual characteristics, making us unique despite shared genetic similarities. Their mission is to harness these genetic insights to make a difference in patient care.
Scenic Biotech uses genetic suppressors for innovative target discovery, leveraging proprietary technology to gain a deeper understanding of disease biology. This approach enables rapid identification and validation of new drug targets, with a focus on developing medicines that can make a significant impact on patient lives.
Batavia Biosciences is a science-based CDMO that offers personalized services that fully support all the stages of biopharmaceutical development, from cloning to GMP manufacture and release of clinical material for phase I/II studies. We are not your standard CDMO – our customers regularly refer to us as their product development partner.
Photanol is an innovative company harnessing cyanobacteria's photosynthetic abilities to create sustainable, renewable chemical compounds. Their technology can produce various carbon compounds, including plastic monomers, personal care product ingredients, detergents, and clean, circular fuels, all inspired by nature's processes.
ISA Pharmaceuticals is an immunotherapy company that specializes in developing fully synthetic immunotherapeutics for cancer and persistent viral infections. They have a proprietary platform based on the Synthetic Long Peptide (SLP®) concept and AMPLIVANT® technology.
Cristal Therapeutics specializes in copper-free click chemistry called CliCr®, known for its increased stability, quicker reactions, and optimal bioconjugate product generation. Their mission is to provide partners with CliCr® technology through licensing agreements for applications in various diagnostic and therapeutic fields.
Ncardia is a biotech company based in the Netherlands and Belgium, specializing in creating fully functional human assay systems for drug discovery and development. They use innovative proprietary methods to differentiate stem cells into functional cell types like Pluricyte Cardiomyocytes.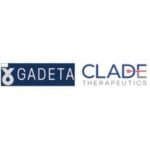 Gadeta B.V., a subsidiary of Clade Therapeutics Inc., is an R&D company founded in 2015, dedicated to developing innovative immunotherapies for cancer. Their work is centered around groundbreaking discoveries related to the role of γδ T cell receptors (TCRs) in recognizing both hematological and solid tumor cells.
Azafaros, established in 2018, is a company with a focus on rare genetic metabolic disorders. They are developing a pipeline of oral small molecules, led by their proprietary compound AZ-3102. This compound is aimed at addressing inherited life-threatening lysosomal storage diseases that currently lack effective treatments.
ENPICOM is a bioinformatics software engineering company specializing in immune system analysis and human health enhancement. They offer innovative products and customized solutions, serving a wide range of clients worldwide, including academic research centers and biotech companies.
Ceradis, established in 2005 as a spin-off of Wageningen University & Research (WUR), was founded by Wim van der Krieken, a former WUR scientist with extensive experience in interdisciplinary projects at the intersection of chemistry and biology. During his 15 years at WUR, he contributed to various scientific initiatives and patented innovations.
Medicinal Genomics is a life sciences company specializing in genetics-based platforms for quality and safety testing in the legal cannabis industry. They offer services to identify cannabis strains, enabling the medical community to track products for patient benefit and reliability.
Citryll BV, located in Oss, the Netherlands, is a private pharmaceutical company focused on developing and bringing to market therapeutics that address NETosis and NETs. They target various diseases, including SLE, RA, vasculitis, cancer, and fibrosis, with the aim of providing innovative treatments for these conditions.
Amarna Therapeutics is a privately held biotech company working on revolutionary gene therapies for a wide range of diseases, both rare and common. They are at the forefront of developing gene therapies based on the simian virus 40 (SV40), a macaque polyoma virus that humans lack immunity to.
BI/OND specializes in customizable Organ-on-Chips (OOCs) designed to surpass the limitations of standard in vitro assays. Traditional methods like Petri dishes and animal testing may not accurately predict human physiological responses in the early stages of drug development.
Xenikos is a clinical-stage biotechnology company dedicated to developing an innovative therapy to rapidly reset the immune system in patients with severe immune disorders or post-transplantation rejection. Their lead candidate, T-Guard®, is in Phase 3 development for treating steroid-refractory acute graft-versus-host disease (SR-aGVHD).
EV Biotech is a microbial cell factory (MCF) strain development company that sets itself apart through advanced computational modeling. They utilize state-of-the-art techniques in systems biology to create computational models of bacterial strains. These models help predict the best strain modifications and growth media enhancements.
RheoCube, developed by Electric Ant Lab, is a revolutionary technology that offers data visualization and simulation capabilities. It is a valuable tool for R&D scientists, experimental chemists, formulators, and process engineers, assisting them in gaining insights into the future behavior of complex fluid systems.
LipoCoat is a Dutch biotech company with expertise in bio-inspired coatings that enhance the safety, comfort, and performance of medical devices, particularly in the health and nutrition sector. Their pipeline includes programs spanning discovery and (pre-)clinical stages in both medical devices and drug discovery.
QIAGEN is a prominent global provider of Sample to Insight solutions that empower customers to extract molecular insights from various life science samples. Their offerings encompass sample technologies for DNA, RNA, and protein isolation, assay technologies for biomolecule analysis and bioinformatics software for data interpretation.
DAB.bio is at the forefront of fermentation technology, utilizing their patented FAST platform. This innovative platform allows for continuous fermentation, resulting in substantial cost reductions of 20-50% or more. Their technology is recognized as one of the most significant fermentation innovations in recent years.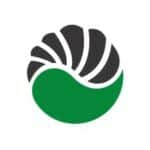 Protix leverages the natural capabilities of the black soldier fly to convert organic waste into high-quality proteins, offering sustainable feed solutions. By combining nature's efficiency with technology, they provide essential nutrition to the world while reducing the food chain's environmental impact.
PEPSCOPE is a pioneering biotechnology company specializing in protein activity phosphoproteomics platforms. Their technology, QuantaKinome™, is employed to aid Protein Kinase Inhibitor (PKI) developers in enhancing the identification of combination therapies, drug repurposing, and biomarker discovery.
Cergentis, part of the Solvias group, is a trusted biotech company with a focus on genomics. They offer services and in-house solutions based on their proprietary genomic analysis platform to leading biopharmaceutical companies and renowned research institutions.
In Ovo is a company dedicated to advancing animal welfare and efficiency in the poultry industry through biotechnological solutions. They address the long-standing issue of culling one-day-old male chickens in hatcheries by implementing gender screening early in the breeding process.
ChainCraft specializes in developing and utilizing proprietary fermentation processes to create biochemicals from organic waste. Their initial product range consists of Medium Chain Fatty Acids (MCFA), which have diverse applications in animal feed, lubricants, plasticizers, polymers, coatings, as well as flavors and fragrances.
Regenity Biosciences is a global leader in regenerative medicine, specializing in the development of regenerative bioresorbable implants with life-changing impacts on patients. Their vertically-integrated business model provides a high degree of customization, offering a range of services that can be chosen either as an end-to-end solution.
Madam Therapeutics is a biotech startup dedicated to developing sustainable solutions to combat infectious diseases, addressing the growing threat of antibiotic resistance (antimicrobial resistance, AMR). With the excessive use of traditional antibiotics in both humans and animals.
AM-Pharma is a biopharmaceutical company that specializes in developing therapeutics for the treatment of inflammatory and infectious diseases. They are specifically working on the clinical use of recombinant Alkaline Phosphatase for therapeutic purposes.
Khondrion is a clinical-stage pharmaceutical company with a focus on the discovery and development of therapies designed to address mitochondrial diseases. Founded by Professor Jan Smeitink, the company is advancing a proprietary science using a clinical and preclinical pipeline of small molecule potential medicines.
ECG-Excellence is at the forefront of healthcare technology, elevating ECG morphology diagnostics and prognosis. They enhance standard 12-lead ECG recording devices with 3D images and software, enabling early detection of cardiac conditions before symptoms manifest.
MRIguidance is a medical imaging company dedicated to providing radiation-free bone imaging solutions. They achieve this by extracting concealed information from MRI scans using a combination of physics and artificial intelligence (AI). Their commitment is driven by a genuine concern for patient well-being and accessible healthcare.
Toxysoffers animal-free lab tests for safety assessment of various products, with expertise in genotoxicity, developmental toxicology, and mechanistic toxicity testing. They focus on understanding the mode of action of toxic compounds.
NTrans Technologies provides a proprietary platform for intracellular delivery of bioactive molecules, designed for research and clinical applications. This technology offers safe, non-toxic, efficient, and user-friendly methods for delivering biologicals.
DSM is a global leader committed to improving the health of individuals, animals, and the planet through the application of bioscience. They develop innovative solutions that not only address some of the world's most pressing challenges but also generate economic, environmental, and societal benefits.
IGEA Pharma is dedicated to health-tech and med-tech products and devices. Their current focus areas encompass health prevention and nutraceutical solutions, including hemp, policosanol, and ikuvia extracts using CO2 supercritical extraction.
Matisse Pharmaceuticals BV is a biopharmaceutical company dedicated to advancing a range of safe and groundbreaking therapies. Their primary focus is on conditions marked by heightened levels of extracellular cytotoxic histones, in diseases like sepsis and septic shock.
PATS offers Indoor Drone Solutions for greenhouse farmers, helping them effectively reduce and eliminate flying insect pest populations. They utilize AI models to automate the identification of pests, enabling early detection and continuous monitoring of pest population dynamics.
Numeric Biotech is committed to curing rare and debilitating diseases, particularly those where chronic (neuro) inflammation plays a causative role. Their dedication lies in creating an innovative portfolio of first-in-class treatments that address various mechanisms underlying age-related diseases.
Detact Diagnostics B.V. is a private life science company in the Netherlands, that specializes in creating scalable, reliable, affordable, user-friendly, and fast detection solutions. Their technology finds applications in healthcare and the food industry.
BIMINI Biotech is a startup pioneering the development of groundbreaking therapeutics for oncology. Their focus centers on targeting the Wiskott-Aldrich-Syndrome protein, (WASp) using proprietary technology. WASp is an actin nucleation-related protein expressed exclusively in hematopoietic cells.
ORCA Therapeutics B.V. is a privately-funded biopharmaceutical company specializing in the design and development of oncolytic immunotherapies for cancer treatment using Oncolytic Replication Competent Agents (ORCA). They are dedicated to harnessing the potential of viruses to cure cancer patients.
BBB Therapeutics is a clinical stage biotechnology company developing novel treatments for devastating brain disorders, such as brain cancer and neuroinflammatory diseases. The Company combines existing drugs with BBB Therapeutics'​ proprietary G-TechnologyĂ'Ĺ˝ for enhanced drug delivery across the blood-brain barrier.
RespiQ, a Dutch startup, is pioneering an AI-enhanced breath analysis sensor for real-time disease diagnosis and management. Their affordable, non-invasive health monitoring solution is designed for ease of use in both point-of-care and home settings. They aim to further develop their groundbreaking technology for an affordable full breath biopsy.
Allero Therapeutics, a Dutch biotech company, specializes in the development of advanced immunotherapies for immune-mediated disorders. Their objective is to create innovative, targeted treatments that promote long-term, antigen-specific tolerance. They leverage their proprietary SOMIT (Specific Oromucosal Immunotherapy) technology.
CureVac Netherlands BV is dedicated to transforming the treatment of cancer by directing the immune system towards Frame neoantigens. We are developing cancer immunotherapies, that are designed based on the Frame neoantigens uniquely encoded by the genome of each patient's tumor. CureVac Netherlands is part of CureVac AG.
Sensius is dedicated to making thermotherapy a significant treatment option for cancer patients, complementing existing methods like radiotherapy, surgery, chemotherapy, and immunotherapy. Their mission centers on enhancing radiotherapy treatment outcomes for individuals with head and neck cancer
The Netherlands Translational Research Center focuses on translating cutting-edge biological concepts for disease treatment into small molecule drugs. They serve as a vital bridge between scientific research and the creation of innovative therapeutic solutions.
DC4U is a life science company specializing in the immunological application of glycobiology. They have developed a platform technology called GlycoDC, which leverages their expertise to modulate the immune system. This technology can be applied to develop antigen-based therapeutics and products.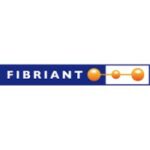 Fibriant's core focus revolves around fibrinogen, a naturally occurring soluble blood protein. They are deeply engaged in understanding and utilizing the conversion of fibrinogen into insoluble fibrin by active thrombin. This process plays a pivotal role in hemostasis, tissue repair, and the body's defense against infections.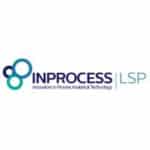 InProcess-LSP is a pioneering organization offering comprehensive services in the development of Process Analytical Technology (PAT) methods and instruments. Their founders have previous experience working at the pharmaceutical company Organon, now known as MSD.
Mercurna is advancing mRNA-based medicines, with a unique platform technology for precise, efficient delivery to diseased tissues. They are particularly focused on developing precision medicines for inflammatory diseases, notably (chronic) kidney disease.
By the way: If you're a corporate or investor looking for exciting startups in a specific market for a potential investment or acquisition, check out our Startup Sourcing Service!
- Advertisement -