This article showcases our top picks for the best Biotechnology companies based in Denmark. These startups and companies are taking a variety of approaches to innovating the Biotechnology industry, but are all exceptional companies well worth a follow.
We tried to pick companies across the size spectrum from cutting-edge startups to established brands. We selected these startups and companies for exceptional performance in one of these categories:
Innovation: Innovative ideas, innovative route to market, innovative product
Growth: Exceptional growth, exceptional growth strategy
Management and Societal Impact
Top Biotechnology Startups in

Denmark
Data sourced from Crunchbase and SemRush.
Novo Nordisk is a global healthcare company with more than 90 years of innovation and leadership in diabetes care. Their purpose is to drive change to defeat diabetes and other serious chronic diseases such as obesity and rare blood and endocrine disorders.
Galecto is a biotech company established by experts in fibrosis research, with over a decade of dedicated study into galectin and fibrosis modulators. Their team possesses extensive knowledge of the galectin protein family and the LOXL2 enzyme, comprehending their roles in various complex diseases related to fibrosis.
Chromologics is a Danish biotech startup addressing the demand for innovative natural food colourants. They use fungal fermentation to create natural pigments with a proprietary, sustainable, and cost-effective process. Their pigments, produced by a non-GMO fungus, meet the dietary needs of diverse consumer groups.
Adcendo, established in 2017 in Copenhagen, aims to develop antibody-drug conjugates to address the unmet needs of cancer patients. The company originated as a spin-out from The Finsen Laboratory of Rigshospitalet and the University of Copenhagen, with a focus on creating new cancer medicines.
LEO Pharma, founded in 1908 and primarily owned by the LEO Foundation, is a global company committed to improving the care and quality of life for individuals with skin conditions and their families. Through extensive research and development in dermatology, LEO Pharma offers a comprehensive range of therapies for varying disease severities.
Chr. Hansen is a prominent global bioscience company specializing in natural ingredient solutions for the food, nutritional, pharmaceutical, and agricultural sectors. Their natural solutions contribute to building a resilient food system capable of feeding a growing population while minimizing its environmental impact
IO Biotech is a clinical-stage biopharmaceutical company focused on developing a first-in-class immune-modulating cancer vaccine. Their T-win® vaccine platform targets the tumor microenvironment (TME) to stimulate T cells against both tumor cells and key immune-suppressive cells within the TME.
Evaxion, a clinical-stage AI-immunology™ platform company that leverages proprietary artificial intelligence technology, engineering skills, and drug development expertise to simulate the human immune system. We create predictive models to discover and develop innovative immunotherapies for treating cancers and bacterial diseases.
SNIPR Biome is a pioneering discovery-stage biotech company dedicated to transforming the approach to microbial diseases. They are at the forefront of applying CRISPR and gene therapy techniques to the microbiome. Precision targeting of bacteria holds the potential to revolutionize the management of previously untreatable infections.
Cytoki Pharma is a Danish clinical-stage biotechnology company that operates as a privately held organization. They are at the forefront of developing a new category of medications that leverage the biology of IL-22 to enhance results for metabolic diseases and inflammatory bowel disease (IBD).
MinervaX is dedicated to developing a maternal vaccine aimed at preventing adverse pregnancy outcomes and life-threatening infections caused by Group B streptococcus (GBS). This vaccine is designed using adjuvanted protein antigens that target nearly 100% of clinical GBS isolates, with the goal of improving maternal and neonatal health.
Bavarian Nordic is a comprehensive vaccine company with a primary focus on vaccine development, manufacturing, and commercialization. Their vision is to become one of the world's largest pure-play vaccine companies. They are renowned for their expertise in smallpox and monkeypox vaccines, developed in partnership with the U.S. Government.
Symphogen A/S, a subsidiary of Servier, serves as a Center of Excellence for Antibodies and is engaged in research, early clinical stages, and CMC biologics development, spanning from research to market. Aligned with Servier's mission to enhance patient health and their R&D strategy in oncology and immune-oncology.
Nordic Bioscience is a foremost authority in extracellular matrix (ECM) research. They provide extensive support to major pharmaceutical firms in preclinical and clinical research, boasting over 30 years of experience in biomarker development. Their approach, driven by scientific rigor, has been instrumental in their sustained success.
Biosyntia is a biotech startup specializing in synthetic biology and metabolic engineering. They have pioneered a high-speed, high-efficiency biocatalyst development approach with a patented high-throughput screening technology. Through the use of biocatalysis and tailored processes.
Octarine Bio is a prominent synthetic biology platform committed to advancing bio-based, sustainable solutions for critical global challenges by harnessing innovation and exploration. Their mission is rooted in nature, with a goal to protect and preserve the natural world.
AFYX Therapeutics is a private biopharmaceutical company specializing in innovative solutions for mucosal diseases. They've created the Rivelin patch, a pioneering treatment method that utilizes an occlusive, bio-adhesive, and bio-degradable patch to deliver drugs unidirectionally to mucosal surfaces.
NMD Pharma is committed to enhancing muscle function and the quality of life for individuals with neuromuscular diseases. Their vision is to empower patients to lead better, more independent lives. They utilize a distinctive translational muscle electrophysiology platform, drawing on their expertise in muscle physiology and disorders to develop therapeutics.
Cirqle Biomedical is revolutionizing contraception by merging human-centered design with mucus engineering, aiming to introduce a new era of contraception with zero compromises. Their approach combines innovative design thinking and mucus engineering to redefine contraceptive methods.
Kaffe Bueno, a Danish bioscience company, employs green chemistry and biotechnology to transform coffee by-products into active ingredients for personal care, nutraceuticals, and functional foods. Their mission is to maximize coffee's health potential while minimizing harmful emissions and enhancing the usability of coffee's by-products.
Ossiform specializes in 3D printing patient-specific, resorbable bone implants using proprietary technology. These implants promote rapid bone tissue ingrowth and transformation into living bone, reducing complications. Their technology is also utilized to create 3D-printed R&D products that advance research in human physiology and pathology.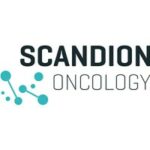 Scandion Oncology A/S, a Danish biotechnology company, is focused on tackling the critical challenge of treating cancer that has developed resistance to existing medications. Their lead compound, SCO-101, is a first-in-class therapy designed to be added to chemotherapy and is currently undergoing clinical phase I and II trials in cancer patients.
ResoTher Pharma, headquartered in Copenhagen, Denmark, is a clinical-stage biotechnology company on a mission to provide new and effective treatments for patients with cardiovascular disease. It is a private company specializing in innovative peptide therapeutics that target inflammation to combat cardiovascular issues.
RSP Systems is revolutionizing health measurement with a mission to simplify glucose sensing for everyone worldwide. Their unique technology introduces a new category of non-invasive monitoring, advancing the potential of digital health, and aims to become a company that people genuinely enjoy experiencing.
Antag Therapeutics, built on collaborative research from the University of Copenhagen, specializes in developing innovative treatments for metabolic diseases related to diet. The company's research, led by Professors Mette M. Rosenkilde and Jens J. Holst, has uncovered naturally occurring therapeutic peptides that are currently under investigation.
Allarity Therapeutics, listed on Nasdaq as ALLR, is a clinical-stage precision medicine company focused on advancing an in-licensed pipeline of oncology therapeutics for challenging-to-treat cancer patients. They utilize their proprietary Drug Response Predictor (DRP®) technology to enhance patient selection and optimize clinical outcomes.
Aquaporin is a pioneering water technology company with a global presence, spanning Denmark (HQ), Singapore, Turkey, the United States, and China. Their mission is to address global water challenges through innovative biotechnology-based water filtration. They've developed the distinctive Aquaporin Inside® technology.
Stipe Therapeutics is a private biotechnology company with a vision to excel in immune-oncology by developing innovative therapies utilizing the stimulator of interferon genes (STING) Pathway to combat cancer. Founded as a spin-off from Aarhus University in Denmark in 2018, they raised EUR 20 million in a Series A financing round in September 2019.
Acesion Pharma, established in 2011 in Denmark, is a biotech company dedicated to developing improved and safer medications for the treatment of atrial fibrillation (AF), a prevalent cardiac arrhythmia. The core scientific principle behind Acesion Pharma's work is centered on inhibiting SK channels as a novel approach to treating AF.
2cureX A/S is a biotech company dedicated to enhancing the efficiency of cancer treatment, with a strong emphasis on individualized patient care. They have developed a core technology called IndiTreat®, an in-vitro test designed to identify and match each cancer patient with the most effective medical treatment.
Bactolife introduces Binding Proteins™, a groundbreaking approach to strengthening the gut microbiome. These proteins neutralize harmful microbes while preserving the beneficial ones, promoting healthier infant microbiomes, preventing childhood illnesses, safeguarding the elderly, and making gut microbiome balance as simple as a snack.
Cysbio is a company that employs advanced metabolic engineering and synthetic biology techniques to create bacterial cell factories for more sustainable production of biochemicals from renewable sources. It originated as a spin-out from the Novo Nordisk Foundation Center for Biosustainability at the Technical University of Denmark.
FluoGuide is advancing precision surgery for better outcomes in cancer treatment. Their lead product, FG001, enhances surgical precision by illuminating cancer cells during surgery. This heightened precision is expected to reduce local recurrence rates and minimize surgical side effects, ultimately improving a patient's chance of a complete cure.

Samplix ApS is a biotechnology company that provides proprietary products and bioinformatics tools for gene and cell screening applications. They offer customer accounts for the use of these bioinformatics tools within their workflows.
Biograil is a pre-clinical pharmaceutical company focused on converting injectable drugs into oral capsules for improved patient convenience. Their innovative approach aims to transform the pharmaceutical market.
Hafnium Labs aids chemical, energy, and pharmaceutical industries in swiftly obtaining reliable physical properties, crucial in advancing chemistry for life-saving drugs, crop and energy technologies, and a brighter future through research and engineering support.
Eupry simplifies quality assurance for the life science industry, helping organizations in the medical, biotech, healthcare, and pharma sectors meet regulatory requirements with ease. They provide efficient solutions for monitoring environmental-sensitive assets, supporting growth and compliance.
CHOSA focuses on improving cancer treatment by developing more effective predictive models that consider individual patient and tumour characteristics. Despite initial general statistics, the aim is to reduce the high rate of ineffective treatments, especially in difficult-to-treat cancers, to ensure the right medicine for each patient from the start.
ExpreS2ion Biotechnologies, a clinical-stage Danish biotech company, specializes in developing vaccines and immunotherapy products. They utilize their proprietary recombinant expression system, ExpreS2 TM, designed for the rapid and efficient production of complex proteins necessary for innovative vaccines, immunotherapy, and diagnostics.
Faunaphotonics utilizes patented technology to monitor flying insect activity and provide valuable insights into the biodiversity of your surroundings. Their advanced AI and machine learning software convert this data into comprehensive information, shedding light on the state of biodiversity on your premises.
Biomodics, a Danish company, specializes in developing medical devices to prevent hospital-acquired infections. Founded in 2009 as a spinout from NKT, the company is located near Copenhagen and has built a robust patent portfolio around biofilm-resistant technologies with the potential to reduce hospital-acquired infections.
Cytovac is a thriving Danish biotech company at the forefront of immunotherapy. They are dedicated to developing a cancer treatment that harnesses the body's immune system. Their research has led to the creation of the ALECSAT therapy, which involves injecting activated immune system cells to combat cancer.
AdaptVac is a collaborative effort between NASDAQ First North-listed ExpreS2ion Biotech and the University of Copenhagen spin-out NextGen Vaccines. Their objective is to establish a leading unit for the development of competitive vaccines and therapeutics targeting infectious diseases, cancer, and immunological disorders.
Genmab is an international biotechnology company with a primary focus on developing fully human antibody therapeutics for potential cancer treatments. Their dedicated and innovative team has been instrumental in creating next-generation antibody technology platforms and applying translational research and data sciences.
TeleSkin specializes in high-tech mobile and software solutions for monitoring and analyzing skin conditions, including moles and lesions. Their skinScan app facilitates early detection of melanoma and other skin cancers, empowering users to manage their health conveniently and effectively.
Hoba Therapeutics, founded in November 2016 and backed by Novo Seeds and Borean Innovation, is dedicated to creating biopharmaceuticals for pain and CNS disorder treatments. Their pipeline features two patented endogenous neurotrophic factors with common properties.
Novozymes, the global leader in biosolutions, advocates for tangible #climateaction to maintain the 1.5°C pathway. They believe that biosolutions play a crucial role in this effort. Novozymes collaborates with businesses and individuals to promote sustainable growth, protect the planet's resources, and enhance people's lives.
PanCryos is working on a next-generation stem cell-derived allogenic cell therapy for Type 1 diabetes, known as PanINSULA. Their mission is to enhance the quality of life for the millions of individuals affected by diabetes.
Topsoe is a global leader in providing technology and solutions for the energy transition. Their focus is on combating climate change by aiding customers and partners in achieving decarbonization and emission reduction objectives. Through extensive scientific research and innovation
Dako, a subsidiary of Agilent Technologies, provides pathology solutions to hospitals and research laboratories globally. Their comprehensive range of products and services, including reagents, instruments, software, and expertise, aids in accurate tissue-based diagnoses and treatment decisions for cancer patients.
AST, founded in 2014 by Svend Hoff, is a company dedicated to developing the "new substrate" concept as part of the "waste to resource to food" circular system. They have received proof of concept for this project and filed for patent application for their proprietary concept.
Zealand Pharma, listed on Nasdaq Copenhagen as ZEAL, is a Danish biotechnology company committed to improving lives through next-generation peptide medicines. Their strong emphasis on collaboration and bonding drives their work, whether in developing new peptide drugs, partnering with others, or fostering connections within the company.
TychoBio is engaged in plant biotechnology development for the sustainable production of high-value natural products. They achieve this by utilizing engineered moss grown in photosynthetic bioreactors.
Xellia Pharmaceuticals is a global leader in supplying critical care therapies and anti-infective treatments for serious, life-threatening infections. They offer a range of products, from Active Pharmaceutical Ingredients (APIs) to finished drug products (FDFs), covering both generics and specialty pharmaceuticals.
Danisco A/S is a company specializing in producing and selling food ingredients and industrial bioproducts, with a primary presence in Europe, North America, Latin America, and Asia. Their commitment is to enrich the industry and promote well-being by nourishing people, products, and the planet.
pond is a biotech company specializing in bioresin production, with a unique attribute—it strongly adheres to natural fibers. This results in fully biodegradable products that are compostable when discarded. pond is dedicated to promoting material awareness and has established a knowledge-sharing platform called "Feed your Brain".
FOSS is a globally recognized leader in delivering efficient analytical solutions that enhance food quality and safety within the global food industry. They also play a crucial role in optimizing the use of valuable agricultural resources and have a history of pioneering innovations in analytical technology.
PipeBio is an integrated cloud platform designed for no-code, comprehensive bioinformatic workflows in the fields of therapeutic antibody and biologics discovery. This platform caters to both wet-lab scientists and bioinformaticians, offering a robust suite of tools for sequence analysis and interactive data visualization.
ALK is dedicated to making a positive impact on the lives of individuals with allergies globally. Their ambition is to simplify life for as many people with allergies as possible, drawing upon their rich history as pioneers in allergy immunotherapy. They remain committed to innovation and development.
ORIGIO established itself as a prominent player in the global IVF Media market through its innovative approach. In 2007 and 2008, they expanded their offerings by incorporating high-quality glass pipets from Humagen Fertility Diagnostics, along with IVF equipment and devices, such as the STRIPPER from MidAtlantic Diagnostics.
Stender Diagnostics focuses on addressing bloodstream infections (BSI), which can be effectively treated with readily available antibiotics if the causative pathogen is accurately identified early. Failure to do so can lead to sepsis, with a survival rate of only about 50%, making it one of the costliest conditions to treat due to extended ICU stays.
ZS | Intomics is a specialized biomedical data analytics company that excels in deriving fundamental biological insights through the analysis and integration of extensive biomedical data. Their primary goal is to enhance the success rates of drug discovery and development projects for clients within the pharmaceutical industry.
UNION therapeutics is a privately held, clinical-stage pharmaceutical development company that concentrates on discovering, developing, and bringing to market treatments for immunological and infectious diseases. The company operates with a small and agile team composed of biotech entrepreneurs and experienced pharmaceutical executives.
Curasight is a Danish biotech company dedicated to the development of a more gentle and efficient approach to cancer detection and treatment. They are the innovators behind the uPAR Theranostics technology, which focuses on minimizing irradiation of healthy tissue. This technology integrates targeted uTREAT® radiation therapy.
MotilityCount, a Danish company, has pioneered the development of the world's first home test for analyzing male fertility. This innovative product is set to be available through conventional pharmaceutical channels such as pharmacies and drug stores, as well as online in partnership with local distributors.
ChemoMetec is a prominent global manufacturer of cell counting and analysis equipment, known for producing high-precision instruments that provide reliable data. Their customer base spans biotech, pharma, and academic sectors. They are currently experiencing substantial growth as it aims to become the leading provider in the field of Life Sciences.
NNE is an international company that specializes in pharma engineering. They assist pharmaceutical companies in bringing their products to market by offering flexible, compliant, and future-proof solutions. With around 1,500 professionals who provide global knowledge and best practices
Gubra is a biotech company with two core areas of business: preclinical contract research (CRO) services and proprietary early target and drug discovery programs. They specialize in the metabolic space, focusing on areas such as obesity, diabetes, NASH, and gastrointestinal diseases.
Biomcare places a strong emphasis on the significance of microbiota, particularly in the gut. Their mission is to advance our comprehension of gut microbiota and provide data processing and analytical services. By doing so, they aim to foster the development of new industrial and clinical solutions related to microbiota.
Dianox is committed to the belief that biotechnology is a crucial factor in promoting human health. Their primary focus is on designing and constructing improved life science tools to further this goal. They continuously seek talent in the fields of biotechnology, software engineering, and business development to help advance their mission.
Glycom is a biotechnology company with locations in Hørsholm and Esbjerg, Denmark. They specialize in the development, synthesis, and commercialization of human milk oligosaccharides (HMOs). HMOs are a group of oligosaccharides found in high concentrations in human milk and play a crucial role in providing the many health benefits of mother's milk.
2N Pharma is a biotech company with a novel approach to treating ALS (Amyotrophic Lateral Sclerosis), which they believe will bring about a significant shift in the fundamental understanding of the disease's causes and development. The company's approach is based on a decade of research.
Immudex is a pioneering life science company that has been at the forefront of promoting precision immune monitoring on a global scale since 2009. They are dedicated to equipping researchers worldwide with dependable tools for accurately monitoring the cellular immune response, contributing to advancements in immunology research.
Cellari empowers both medical professionals and non-specialists to harness the latest advancements in artificial intelligence. Their goal is to offer the most precise "active learning model" for biological image segmentation, paired with a user-friendly interface designed for complex image-related tasks and analytics.
Avilex Pharma is actively researching a novel approach to address the significant medical need associated with ischemic stroke, which is the second leading cause of death and a major contributor to disability. Their work aims to develop a new treatment method to tackle this pressing healthcare challenge.
Jakob and Partners is a global consulting firm specializing in researching global market trends and conducting in-depth analyses of the pharmaceutical and biotech markets. They offer impartial research and evidence-based analysis to assist in making informed business decisions.
Lophora is a drug development startup that concentrates on addressing central nervous system diseases, particularly treatment-resistant depression. Established in 2018, Lophora has completed the initial characterization of its lead candidate with the support of funding provided by the BioInnovation Institute, backed by the Novo Nordisk Foundation.
By the way: If you're a corporate or investor looking for exciting startups in a specific market for a potential investment or acquisition, check out our Startup Sourcing Service!
- Advertisement -