wearecrank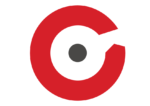 Long Business Description
Customer problem:
Businesses who are struggling to understand where they need to invest their money and effort. With the explosion of digital data, there is more and more data and more and more confusion.
Knowing if you're on track to deliver against your strategy is key through the use of data.
Cutting through the noise and knowing what to do next can be overwhelming, yet the answers lie in the data. More analysts, more software is not the answer.
Why is this different?
We use your data to create an unbiased opinion of what you need to do next. We are marketers who understand data. The recommendations you get are curated and are NOT reports or charts. But simple marketing actions. No jargon or acronyms, just straightforward actions which you can get on with.
Product and services:
Wearecrank extracts digital data from Google Analytics. We process this information and using our own software algorithms and determine where there is opportunity.
We assign a revenue value to each action which needs to be taken, and then translate these actions into a simple to do list. This list is focused around growth, but grounded in simple and easy to understand marketing actions.
💡
You're a corporate or investor and looking for startups that are innovating in the same market as
wearecrank
? We're happy to assist you with our
Startup Sourcing
service.