SoftwareHut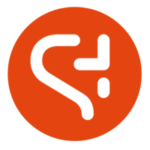 Long Business Description
A great IT project is like a suit – it should be tailor-made to fit your needs and business objectives perfectly. The reason we provide you with exceptional digital products, are our bespoke software development services. We gained experience working with businesses from all around the world. Our team has you covered, no matter the tech or device.
We're based at the heart of Europe, giving your business a commanding nearshoring advantage. Cut the cost of your project development while maintaining top-notch code quality. With high English proficiency and strong work ethic, communicating with us is as seamless, as with your own team from another office.
💡
You're a corporate or investor and looking for startups that are innovating in the same market as
SoftwareHut
? We're happy to assist you with our
Startup Sourcing
service.