Salvatio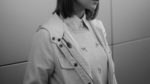 Long Business Description
This discreet wearable emergency button can be worn on clothing (e.g. belts or jackets), on the wrist, as a pendent around the neck or can be placed in vehicles. The device informs the users' personal network and engaged community members about the urgency of the emergency, and where the person is located.
Articles about Salvatio:
💡
You're a corporate or investor and looking for startups that are innovating in the same market as
Salvatio
? We're happy to assist you with our
Startup Sourcing
service.