RILA GLOBAL CONSULTING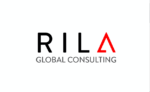 Long Business Description
RILA GLOBAL CONSULTING is the next generation consultancy using Artificial Intelligence to power, grow and educate brands. RILA harnesses various datasets and softwares to process millions of data-points and create actionable business recommendations, provide insights for multiple company use cases including marketing & PR, sales, customer service, product ideation, market & competitive analysis, M&A, financial risk and others. RILA GLOBAL CONSULTING is recognized by Fortune500 customers, international agencies and industry experts as the leader in Social Media Research Analytics and Business Intelligence.
💡
You're a corporate or investor and looking for startups that are innovating in the same market as
RILA GLOBAL CONSULTING
? We're happy to assist you with our
Startup Sourcing
service.