Carbominer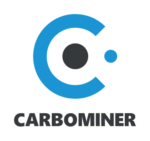 Long Business Description
Our business model is B2B with direct sales. We are going to sell the CO2 captured to greenhouse operators at a very affordable price. Our first target market is greenhouse operators of EU.
We have a registered legal entity in Cyprus, but our R&D lab is located in Kyiv, Ukraine. Nowadays, we are working on our first industrial scale modular capture unit to place near the greenhouse for the pilot run.
💡
You're a corporate or investor and looking for startups that are innovating in the same market as
Carbominer
? We're happy to assist you with our
Startup Sourcing
service.