Blabigo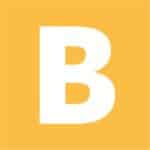 Long Business Description
Invest in yourself and grow your personal brand, Leverage the power of AI for LinkedIn. Create better LinkedIn content, Schedule your posts at the right time, Build new relationships, and Monitor all your results.
Blabigo helps individuals and companies all around the world to skyrocket their personal brand on LinkedIn organically.
We believe in a world where individuals can make a positive impact on other people's lives. We believe that these days, a personal brand is crucial for success. It can help individuals as well as enterprises to thrive.
We double down on AI to make the process of content ideation and writing as easy as possible, imagine you have a ghostwriter, trained for crafting and creating viral posts all around the clock.
We are a startup based out of Munich (Germany), founded in summer 2023, We empower leaders all around the world to help them share their knowledge and expertise with their audiences.
We help knowledgeable people grow their community by automating the most complicated tasks related to online content management while they are creating their personal brand on LinkedIn.
💡
You're a corporate or investor and looking for startups that are innovating in the same market as
Blabigo
? We're happy to assist you with our
Startup Sourcing
service.