Local impact investor BBRC (Bristol & Bath Regional Capital) has successfully deployed over €1 million on a new investment focused on seeding Bristol's early-stage impact business ecosystem.
The fund is part of the wider €11.5 million City Funds investment fund, launched in 2019 as one of the first of its kind in the UK, bringing together investment, grant and local authority support in a unique collaboration between BBRC, Quartet Community Foundation and Bristol City Council. 
City Funds provides investment to support and strengthen local organisations solving some of the biggest problems facing Bristol, such as housing scarcity, energy efficiency and community wellbeing. Of the total investment pot, a bit over €1 million is allocated for earlier-stage impact ventures that can often find it challenging to secure investment because they are seen as too high risk. The rest of the fund is for more established businesses looking for growth lending.
BBRC's team work closely with local partners and networks to identify best-in-class businesses and projects that will deliver both on-the-ground impact for local communities and attractive investor returns. 
City Funds' venture portfolio has successfully deployed investment into a range of local purpose-driven ventures including: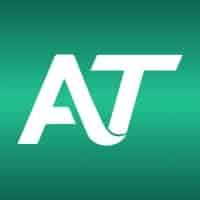 Albion Technologies: With €462K from City Funds, Albion has established a manufacturing facility in Bristol that will create 90 green jobs over five years, and created battery energy storage systems that improve the efficiency and stability of energy generation from renewable power facilities like solar and wind farms using non-toxic recyclable materials. 
Yuup: Digital experience marketplace Yuup secured a €231K investment to grow its presence in Bristol. It has successfully grown its service to 60k experiences sold annually, with an annual sales figure of €138.6K, with 400 hosts (26%) coming from Bristol's under-represented communities.
AutonoMe: With an early investment the AutonoMe app helps over 400 vulnerable people including care leavers, people with disabilities and those experiencing homelessness through personalised videos and prompts to improve independent skills for daily life. A further investment of €173K in 2022 allowed AutonoMe to grow its market workplace support. 
Service Robotics: Boosted by a €288.7K investment from City Funds, HealthTech firm Service Robotics is using its local knowledge and specialised remote technology to tackle the care crisis and loneliness through coordinating health services for older people in the South West.
Yumello: With €288.7K from City Funds, migrant-led Moroccan food business Yumello has expanded its Bristol HQ and grown national sales, creating new jobs and providing foodbanks with nut butter. It also supports Moroccan people by sourcing its argan oil from local co-op Targanine. 
Jari Moate, Investment Director, BBRC, said: "The venture ecosystem in Bristol is building the future of the city now, and we want impact to be a central part of that. That's why we have chosen to deploy £1m into early-stage ventures that are developing and leading solutions to solve some of the biggest social and environmental problems faced in Bristol. We will continue to work with them to keep Bristol-based impact front and centre as they grow."
Nick Sturge, chair of techSPARK, which works with tech and digital businesses across the city from startups to global corporations, mentioned: "Enabling and supporting the development of technology products and businesses that have a positive impact on society is critical and funding of these businesses has historically been difficult. As a not-for-profit, techSPARK understands some of this pain and is keen to support mission-led and impactful businesses as best we can. We're delighted that BBRC has been so active in this space and we'll do whatever we can to support this going forward."
Whilst City Funds has fully deployed its millionaire allocation for early-stage ventures, the fund is still open for investment enquiries from impact-led organisations that are past the venture stage who are looking for project or working capital finance.
- Advertisement -