Germany has positioned itself as a thriving centre for food startups, encompassing various sectors such as delivery services, supply chain optimisation, agtech, food Science, foodservice, and consumer Tech.
Among some of the most remarkable success stories in this ecosystem, HelloFresh and Delivery Hero stand out as food-related unicorns that have disrupted the industry with their unique approaches that at some point revolutionised meal kits and food delivery respectively.
Besides these evident success stories, Germany is also witnessing the rise of startups in other food-related verticals such as the insect protein industry for human consumption. This alternative protein sector is gaining momentum as a sustainable and nutritious solution to meet the increasing demand for protein while minimising environmental impact. These startups leverage technological advancements and innovative farming practices to develop new food sources that challenge traditional notions of protein production.
Collectively, the diverse food startups in Germany are reshaping the food industry, disrupting traditional models, and transforming the way food is produced, distributed, sold, and consumed. Their innovative approaches and entrepreneurial spirit contribute to Germany's dynamic foodtech ecosystem, fostering continued growth and innovation in the sector.
We are excited to share 10 exceptionally promising German foodtech startups that are trying to give their impact on the change of this ecosystem, all founded post-2017.
BIOWEG: Quakenbrück-based BIOWEG is a purpose-driven startup that matches bio-innovation to business problems. By combining biotechnology, material science, and molecular simulation learning, BIOWEG creates sustainable, animal-free, and globally scalable bio-based high-performance ingredients. The company collaborates with results-oriented, forward-thinking companies and global consumer brands in sectors such as cosmetics, personal care, nutraceuticals, agricultural coatings, and food/beverage, offering highly differentiated and sustainable science-based ingredient technologies. Founded in 2019, it has raised over €13 million.
ProteinDistillery: Ostfildern-based ProteinDistillery is a food-tech startup that produces clean and sustainable proteins for food companies using microorganisms. They extract proteins from residual yeast in beer brewing, offering versatile applications without artificial additives. Their approach prioritises health and sustainability, requiring fewer resources while delivering a nutrient-rich profile comparable to egg protein. ProteinDistillery assists food companies in finding authentic alternatives to animal products using their expertise in protein sourcing from 2020.
Kynda: Jelmstorf-based Kynda is leading the way in affordable and accessible bioreactor technology, starter cultures, and operational support for biomass fermentation. They are passionate about the future of sustainable food production and have focused their efforts on enabling technology to accelerate the transformation towards tasty and sustainable food alternatives. Instead of relying on centralised production systems, Kynda provides customers with a comprehensive plug & play biotechnology system for in-house mycelium fermentation. By decentralising food production, Kynda empowers businesses to take charge of their own food production, reducing reliance on large-scale centralised systems and creating a more resilient and sustainable food supply chain. Founded in 2019, it has bagged a total funding amount of €1.8 million.
Mushlabs: Hamburg-based Mushlabs operates as a technology-driven company specialising in the production of food derived from edible mushroom mycelium. By utilising its fermentation platform, the company aims to tap into the untapped potential of the often underestimated kingdom of fungi as a viable food source. With a firm commitment to revolutionising food consumption practices, Mushlabs endeavours to create sustainable solutions that prioritise the overall sensory experience, well-being, and environmental impact of the food they produce. Founded in 2018, it has raised a total funding amount of over €26.5 million. 
Perfeggt: Berlin-based Perfeggt was founded to create delicious chicken-free eggs and promote a food system that benefits people, animals, and the planet. Their flagship product, Perfeggt Original, is a liquid egg alternative made from pea proteins. With its great taste and fluffy texture, it's ideal for various dishes like scrambled eggs, pancakes, carbonara, waffles, and French toast. Perfeggt has gained popularity among chefs and is featured on menus in coffee shops, restaurants, and hotels. Founded in 2021, it has raised a total funding amount of €3.6 million. 
Project Eaden: Headquartered in Berlin, this startup merges cutting-edge technology with a deep appreciation for life and food, resulting in the creation of New Earthly Pleasures: guilt-free indulgence with full flavour. As the impact of climate change looms and food production, particularly meat, contributes significantly to greenhouse gas emissions, their mission is to address this challenge. By harnessing their innovative platform technology, they develop sustainable and delectable meat alternatives that are both scalable and cost-effective. Founded in 2022, it has bagged a total of €10.1 million.
MicroHarvest: This early-stage startup based in Hamburg is aiming to produce superior, healthier, and more flavorful protein sustainably using microorganisms. Their scalable technology enables the creation of nutritional biomass from fast-growing bacteria, with applications throughout the protein value chain. MicroHarvest envisions a fair and resilient food system that provides nutritious food for all. Founded in 2021, they have raised over €10 million in funding.
XbyX – Women in Balance: Berlin-based XbyX is an innovative digital platform founded in 2019, dedicated to midlife female health, providing innovative solutions for women navigating menopause. Their plant-based products, carefully formulated for women over 40, utilise natural ingredients like adaptogens and amino acids to alleviate symptoms associated with perimenopause, menopause, and hormonal imbalances. With a mission to empower and educate, XbyX aims to break the stigma surrounding menopause and promote healthy ageing. By combining science, education, and community, XbyX is transforming the menopause experience, enabling women to embrace this stage of life with serenity and improved well-being.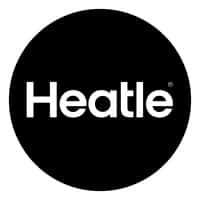 Heatle: Berlin-based Heatle is a revolutionary device that utilises induction technology to heat various liquids directly in their containers, ranging from water and baby milk to mulled wine. This energy-saving method offers a clean, healthy, and sustainable approach for individuals seeking a more eco-conscious lifestyle. With Heatle, heating liquids becomes effortless and efficient, providing the easiest, fastest, and most reliable solution for achieving the desired temperature. Founded in 2019, it has raised a total funding amount of €4 million. 
FarmInsect: Headquartered in Bergkirchen FarmInsect provides farmers with a sustainable solution to produce insect larvae from local organic residues. These larvae serve as protein feed for farm animals, reducing the need for imported soy or fishmeal. With their machine and IoT system, FarmInsect enables automated insect production and a continuous supply of young larvae. This circular economy approach helps farmers cut costs by up to 30%, improve animal health, and save over 50% of CO2 emissions. Founded in 2019, it has raised a total funding amount of €2.5 million.
By the way: If you're a corporate or investor looking for exciting startups in a specific market for a potential investment or acquisition, check out our Startup Sourcing Service!
- Advertisement -