Iceland's startup ecosystem is exploding!
A nation of ice and fire, Iceland is also rapidly becoming known for its fresh approach to innovation and exciting entrepreneurial stories. It's a country where resilience is part of the culture, just as much as relishing the beautiful moments when they come, like the astounding Northern Lights – and perhaps this delicate balance between appreciation and perseverance is what helps drive impactful innovation.
When it comes to sustainability and creating more efficient, greener ways of operating, this Nordic nation is one of the European countries leading the way – already, 98% of the country's electricity comes from renewable sources. It's a small but mighty country and has well and truly put itself ahead in the green transition thanks to an embrace of tech. Medtech and healthtech are also key verticals for this nation, as impact takes an overarching influence in the wider entrepreneurial ecosystem.
We're impressed by Iceland. Thanks to a high rate of digitization and a commitment to using tech for good, it has developed a healthy startup community.
We took a deep dive into the growing ecosystem there to find 10 exceptionally promising startups that we think you should watch. All of these startups have been founded since 2018 and we predict big things are on the horizon:
GreenBytes: Founded in 2020, GreenBytes is taking on the food industry, helping retailers simultaneously save money and boost sustainability through a cloud-based solution that is reducing food waste. The female-founded team has developed a web app that breaks down data based on menus, inventory and past experiences, to predict future food consumption. It means that food retailers can get actionable insights into the amount of food they should order and when. Given that there are 240k tonnes of food waste per day in Europe, this team is tapping into a big opportunity to make an impact. According to the founding team, the platform can save a mid-sized restaurant €8,479 per month and 251kg of food waste. The startup won the Pitch Competition at last year's EU-Startups Summit, and, went on to bag €1 million investment.
Smitten: Reykjavik-based Smitten is a mobile dating App that is trying to make the process of knowing and conversing with a new person a lot less awkward and a lot more fun. Through the app, users access interactive games and fun questions to get to know their matches, so the whole process is more light-hearted and there's more engagement than in the traditional app format. It even gives instant conversation starters so there's no stress about breaking the ice or thinking of a cheesy opening line. Founded in 2020 it has raised a total funding amount of €13 million. 
GRID: Reykjavik-based GRID is a B2B SaaS company that aims to help teams better manage their work and their tasks. The platform transforms the traditional spreadsheet, giving businesses more actionable insights from data and numbers. Made up of a team of software veterans and data enthusiasts, the mission is to make it easier and more streamlined to explore and explain data, and do so with collaboration and teamwork at heart. The SaaS tool has been developed with next-gen teams it mind and the spreadsheet engine runs directly in the user's browser, allowing users to directly connect data (from sources like Excel, Google Sheets, Notion, etc) into one workspace. Founded in 2018, it has raised a total funding amount of €16.5 million. 
Sweeply: Founded in 2019, Reykjavik-based Sweeply is on a mission to create better work environments for deskless staff – a massive proportion of Europe's workforce. It has specialized in the hospitality industry, providing optimized workflows in hotels and vacation rentals. With its integrated SaaS software, hospitality operations and businesses can run much more smoothly for staff and guests alike, and the businesses can become offer better service as well as keep workforces happier. The tool is easy-to-use, built intuitively to enable hotels to easily pick up the system and stay ahead. To date, the team has raised about €1.9 million.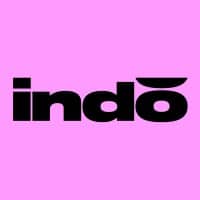 Indo: Reykjavik-based Indo, is an Icelandic fintech startup that is trying to revolutionize the banking sector. The neobank startup believes that banking should be bulls**t- free and built for humans. To this end, it provides a tech-enabled transparent mobile banking app. Via the banking platform, consumers can track their life expectancy and income, and, pay bills and expenses in a digital and clear way – helping people to better save and manage their finances in a way they can trust. Founded in 2018 it has raised €5.6 million in funding, and officially launched at the beginning of this year. 
Hopp: E-mobility SaaS startup, Hopp, gives people the chance to launch their own e-scooter franchise in their local area – unleashing the entrepreneurial spirit in everyone and accelerating a mobility revolution. The startup provides small business owners with the chance to set up their own franchises via its SaaS solution. The aim is to make sustainable urban transportation accessible in small cities across the world. Founded in 2019, it has raised about €2.8 million so far and is picking up traction in the mobility space. 
PLAIO: This Icelandese startup is a web-based SaaS tool for the pharmaceutical industry. Its prediction and AI-based visual planning tool helps pharm companies optimise manufacturing needs, enabling them to better foresee demand cycles and cater to market needs. By automating the planning and scheduling process, companies can enhance decision-making, save time, and significantly improve their bottom line. Founded in 2021, the startup has raised about €2 million so far. 
Leviosa: This healthtech startup aims to simplify the workload of healthcare professionals. The reality is that on a daily basis, healthcare workers are overburdened by workload and burnout is a far-too-familiar occurrence. Built by a team of physicians who worked for 20 years in the emergency department, Leviosa's software solution is designed to empower healthcare professionals and deliver quality and safe care to patients. Founded in 2019, the startup has raised about €700k so far and is planning to hit global markets.
Loki Foods: Tapping into the growing foodtech market, Loki Foods has developed a sustainable plant-based seafood alternative. By using purely Icelandic raw materials, the startup is helping tackle the problem of over-fishing and the detrimental impacts of fish consumption whilst also creating healthier, more sustainable diets. Founded in 2022, the startup is beginning with a white fish alternative using 100% renewable energy. It's raised about €700k.
Hefring Marine: This marine tech startup has developed an Intelligent Marine Assistance System that is providing a genuine impact for modern fleets. The marine sector, as with virtually all sectors in recent years, has gone under a digital transformation and is increasingly data-driven. Hefring Marine's tool helps operators better manage their data, and empowers them with actional insights and guidance. Founded in 2018, the AI-based platform enables operators to decrease their use of fuel, reduce carbon emissions, and improve safety in boats and vessels through real-time operating guidance. 
By the way: If you're a corporate or investor looking for exciting startups in a specific market for a potential investment or acquisition, check out our Startup Sourcing Service!
- Advertisement -