Social Impact: defined as that which brings about a significant, positive change that addresses a social challenge. It relates to activities and actions with a deliberate goal to positively impact the wellbeing of communities, individuals and the planet as a whole. 
Social impact, social change, and movements to improve the wellbeing of society have traditionally been seen as the realm of governments, or charities and NGO's. 
However, in the last couple of years, European startups have also taken up the reins to bring about change in our societies and communities, to better the lives of everyone and better the health of the planet. 
From increased awareness of the important role we all play in looking after our planet, frustration with government (in)action, to the pandemic highlighting just how much we rely on our communities, innovative technology is changing the game in social impact movements and startups are paving the way. It's a phenomenon across sectors. The fintech, medtech, edutech, ecommerce, envirotech and social media (to name just a few) sectors have all seen a rise of startups that are underscoring social impact as foundational to business approaches and goals. 
We wanted to highlight some of those startups helping society change for good. There are so many amazing startups out there that are improving the world we live in, so this is a comparatively concise list of just 10 and it goes in no particular order.
Are there any others you can think of? Let us know!
Blisser – Stockholm-based startup, Blisser, is an exclusive platform connecting users with prestigious talent and impactful leaders united for the greater good. Founded in 2020 by Sara Fernstrom at the height of the pandemic, Blisser was created in an effort to create positive change in the world. The result is a platform that marries arts and entertainment with philanthropy. It allows people to purchase personalized video content from their idols, knowing that the profits are being donated directly to a charity of the talent's choice. Through personal messages that entertain and inspire, global social issues and charities are highlighted with a minimum of 10% of every video message purchase donated to a charity. In October 2021, the company secured €860k to boost its global launch. 
Mimbly – The Gothenburg-based startup on a mission to create sustainable water solutions, Mimbly, designs and develops innovative solutions aimed to change unsustainable behaviours, primarily focusing on laundry. Mimbly operates with the awareness that in order to make the most impact, solutions to better the planet need to be made intuitively, be easy and pleasant to use, and represent sustainability as a simple thing to incorporate into everyday life. Our oceans are increasingly polluted by microplastics – a  staggering amount enters the oceans from laundry. Mimbly's Mimbox connects to laundry machines to save water usage, filter out microplastics and save energy consumption.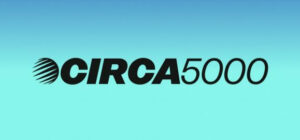 CIRCA5K – CIRCA5000, also known as CIRCA5K, is an impact investing app that allows people to invest in the causes they believe in. The London-based startup, established by Tom McGillycuddy and Matt Latham, was developed with the aim to revolutionise investing and show a new generation that they can build wealth for themselves at the same time as contributing towards a better future for humanity and the planet. Launched in 2021, the young company smashed its crowdfunding campaign, raising €4.5 million on CrowdCube.
Mirthy – Founded in 2019, Mirthy is a community and activity platform for the over-60's. The young startup is on a mission to help the 'young old' live life to the fullest. The platform allows over 60's to host or participate in activities and socialise online and offline. During the pandemic, elderly people have found themselves often more isolated than ever before and new technologies have shown their value in connecting people and protecting mental health, happiness and wellbeing.  In August 2021, the company got a €945k boost and racked up over 30,000 users.
Change Donations – Founded in Dublin in 2018, Change Donations wants to build a global community of do-gooding by connecting everyday philanthropists to the causes they truly care about. The social impact fintech startup provides a donation option for a new generation that allows donors to give on their terms, as well as provide insights into the different causes they support. The company also works closely with the charities to better understand the giving process and help them maximise the impact they are able to have on their given mission. Founded by William Conaghan and Lizzy Hayashida while studying at Trinity College Dublin, Change Donations are making waves in the donation sector.
Hackyourcloset – Hackyourcloset is a Stockholm-based startup, founded in 2016, that is building a solution to disrupt the clothing industry at scale. The retail sector has seen big disruptions over the past year, with moves towards sustainability, more online purchasing due to the pandemic, and a shift to circular thinking. Female-founded Hackyourcloset lets users rent clothes instead of buying new garments – they estimate that renting instead of buying new, can reduce individuals carbon monoxide footprints for clothing by up to 97%. The young company have been enjoying steady growth and want to expand across Europe
ReBo Smart Bottle – Founded in Geneva in 2019, ReBo is described as the first bottle that cleans the bottle as you drink. The 'smart bottle' works in conjunction with a B2C IoS / Android app that monitors water intake and provides a personalized hydration plan by retrieving biometric data, tracking plastic savings, and simultaneously financing waste collection in plastic(bottle) for each bottle drunk. In 2021, the eco-conscious company partnered with Aptar Food and Beverage to scale product development and boost its ability to provide durable, positive-impact solutions to the plastic problem.
Recycleye – On a mission to turn trash into treasure, Recycleye uses advanced machine learning, computer vision and automation to revolutionise waste sorting on a global level. Founded in London in 2019, the young company received €4.2 million to turn waste into resources, were named in Forbes Europe 30 Under 30 for Social Impact, and launched Recycleye Robotics with Europe's leading waste management players. 
Sana Labs – Stockholm-based edtech startup Sana Labs is on a mission to democratise workplace learning by creating a personalized and engaging education platform. Using AI, the startup's all-in-one platform empowers organisations to design, deliver and optimize courses that can adapt to every individual unique learning style – making workplace education more accessible and enjoyable, and employees feeling more satisfied and fulfilled in their role. Founded in 2016, Sana now partners with some of the fastest-growing startups and influential organizations around the world to empower teams to reach their potential.
ABC Doc – Based in Berlin and founded in 2021, ABC doc is an online service that helps people understand and reply to bureaucratic correspondence. The young company has created an App that allows people to quickly assess the content of a letter, whether they need to take action, reply, despite or pay, or, if they need to get legal help. The startup is on a mission to tackle bureaucratic inequality in Germany – particularly a problem for the migrant community. In December 2021 ABC Doc received €500k to develop the app further and expand its reach.
By the way: If you're a corporate or investor looking for exciting startups in a specific market for a potential investment or acquisition, check out our Startup Sourcing Service!
- Advertisement -