At the beginning of this year, we shared 10 promising Hungary-based startups to look out for in 2021. Today, we've decided to zoom in and explore its capital, Budapest, a city full of history, beautiful landmarks, pastries, and a promising startup ecosystem.
Budapest is a city full of resources for entrepreneurs to thrive. After its first unicorn Prezi becoming popular worldwide, Budapest has become one of Europe's biggest startup hubs.
We had a close look at the landscape of startups founded between 2018-2021, with fast-growing teams, having landed funding or showing promising signs in the past few months, among others. We've picked 10 promising startups to watch in 2021 and beyond:
Craft
is a next-generation document editor, it offers unparalleled editing experience on touch devices and it's fast and easy to use on MacOS as well. Launched in 2020, the startup has already raised over €8 million in funding. It's one of the most complete products leveraging MacCatalyst to deliver an outstanding MacOS experience. Users can share their content via a link or collaborate with others in real-time.
Founded in 2018, InsurWiz is on a mission to simplify, speed up and secure business operations. How? By utilizing big data, eliminating any error caused by manual performance, and building on the unalterable nature of blockchain technology to help insurers improve customer relationships and increase brand value. With over €1.2 million raised in funding, InsurWiz's solutions help to create automated claim settlement and payout processes with cutting-edge technology.
MYCOlive
provides eco-living and eco-working designer apartments through its booking platform. Founded in 2020, it aims to improve the entire accommodation experience – from booking, rent payment, social interaction, and belonging to a network that promotes eco-friendly living. The proptech startup has raised over €467K in funding and serves corporates to digital nomads, international students, and families.
Born in 2020, Volteum is an e-mobility travel planner application. Using real-time and historical data to accurately estimate the battery discharge, the algorithm can plan an optimal route by inserting the charging points. It also takes into account the preferred activity of the user during charging: either having a coffee, lunch, or shopping for the family. Volteum has raised an undisclosed amount of seed funding so far.
Blue Colibri
is a simple and measurable multiplatform solution to boost employee engagement, organizational development, and internal communication. Founded in 2019, the platform engages employees with the company's everyday life, letting them give continuous feedback. The startup has raised over €200K in funding and provides a solution for reaching and gathering answers from dispersed teams without computer workstations and/or email addresses.
Cherrisk
is an insuretech startup that offers insurance for households, accidents, and travel. Launched in 2018 and backed by the UNIQA group, the platform enables customers to manage everything from contracting to claim handling. Their 100% online insurance is compliant with European regulations including GDPR, and customers only pay for what they use. 
Compocity
is a gamified IoT system that turns food waste into compost and data with shared revenue while boosting soil. The startup was founded in 2019 and has raised about €130K in pre-seed funding. They have developed an indoor composter with special micro-organisms to shape an ecological cycle for cities, a tool for urban people to be involved in the change with easy everyday steps.
Launched in 2019, FintechX is an open banking solution provider, which offers an tailor-made financial app that fits the end users' individual needs. They also provide multibank access to PSD2 account information and payment initiation APIs. The banking innovation platform enables two-speed operation which can radically decrease the time and resources bank-fintech integration requires. And, FintechX's marketplace allows all FintechX solutions to integrate all together easily.
eatvo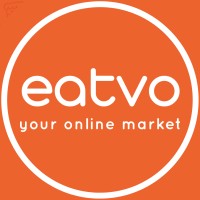 is a new fast-delivery startup. Using its free-to-download mobile application, users can order to their home, office, or wherever they are. Launched in 2020, eatvo's shopping system provides a 24/7 service, aiming to deliver all orders in under 20 minutes thanks to its technology and logistics. From groceries to flowers, pharmaceutical products, cosmetics, home decor, and more, users can track their orders in real-time.
Munch.hu
is a platform where restaurants, bakeries, supermarkets, hotels, and other stores can sell their surplus food. The sustainability-driven startup was founded in 2020 with the goal of making food rescue available to as many people as possible so that no good quality food goes to waste and prevents the emission of tons of greenhouse gases. 
By the way: If you're a corporate or investor looking for exciting startups in a specific market for a potential investment or acquisition, check out our Startup Sourcing Service!