Instagram is undeniably one of the most important social channels around and although most people associate it with photos of friends, food and vacations, it is also an excellent platform for tech enthusiasts to network, learn about exciting career opportunities and discover who is at the vanguard of technological innovation.
Whether you're researching for startup tips or just keeping your finger on the pulse, here are 10 tech-related accounts worth checking out.
Andy Davis is an Angel Investor and Founder of 10×10 – a community of Black founders and investors in the UK. Davis, who is an investor in residence at both Google for Startups and Capital Enterprise, advises 10×10 members on topics such as hiring, fundraising, building products, and finding customers. Every Friday he hosts Google Hangouts to answer any questions black and mixed-race founders have regarding fundraising. 
Why you should follow him: This year, Davis started an Instagram Live series called PitchBlack, a series of pitches by black founders. Tune in and enjoy the talk! 
From child prodigy to MBE, Dr Anne-Marie Imafidon is a respected thought-leader in the tech space. As co-founder of the award-winning social enterprise, Stemettes, she serves as an inspiration for women looking to find a role in the world of STEM. Since its inception, it has exposed almost 50,000 young people across Europe to Anne-Marie's vision for a more diverse and balanced science and tech community. With her impressive educational background and achievements, she was voted the most influential woman in tech in the UK in 2020, and hosts the hugely popular Women Tech Charge Podcast for the Evening Standard. 
Why you should follow her: Incredibly engaging and motivating posts about women in STEM. A role model for many.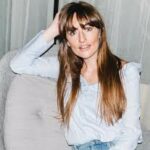 When Michelle Kennedy stepped into the world of modern motherhood, she realized that there weren't any social networks for her to connect with other mums. So, she created one herself. Peanut was launched in 2017 under the slogan "Meet as mamas, connect as women". From challenging IVF treatments to miscarriages, Peanut is striving to break the taboos associated with these silent struggles. 
Why you should follow her: If you're a founder looking to build an Instagram presence, she's a great account to follow. Her posts are a great combination of an entrepreneur's life, product updates and the beauty of motherhood.
Born and raised in London, with Eritrean roots, Michael Berhane is the co-founder and CEO of peopleofcolorintech.com, a media and recruitment platform for people of colour in the tech industry. A JavaScript developer by training, Michael is helping thousands of people find jobs in tech. In his spare time, he is the co-host of Techish, a tech and pop culture podcast, aimed to highlight the current achievements of POC in tech/startups and inspire the next generation. Each week they feature individuals through interviews and articles across the industry, from startup founders to junior web developers.
Why you should follow him: Mike is an incredible curator of tech and pop culture news, with a focus on people of colour.
Web Summit is the Holy Grail of the European startup community. And the person behind it is Paddy Cosgrave. As co-founder and CEO of Web Summit, Paddy was responsible for bringing Stephen Hawking, Elon Musk, and Al Gore as speakers, as well as making sure that 70,000 tech enthusiasts had fun in Lisbon during the conference. Beyond Web Summit, Paddy organizes global events that the most influential names in tech want to speak at and attend. 
Why you should follow him: If you are looking for the next conference to visit, check his profile for early speaker announcement or behind the scenes shots of their gatherings. 
After noticing a huge need for professional training for the digital age, Raffaela Rein launched CareerFoundry, an online school for UX/UI Design, web and mobile development. After spending 7 years educating the next generation of digital talent and promoting the new world of work, she moved on to her next endeavor: investing. Currently, she is involved with WildWildVentures, an ideas laboratory and a company builder. Raffaela was named amongst the top 50 women in tech by Forbes and amongst the most influential women in Startups and VC.
Why you should follow her: Startup life in Berlin? This is it. 
From Silicon Valley to the heart of France, Roxanne Varza has been involved with — and launched — initiatives to shake up the startup ecosystem for years. Currently, she is the director of the largest startup campus worldwide, Station F, and as a sideline, she supports women in the tech startup community. Her latest endeavor is angel investing. She's one of the 12 members of VC firm Atomico's angel programme, where she is reinvesting her experience and wisdom in the ecosystem. Her influence and contribution in tech goes beyond France and is truly remarkable. 
Why you should follow her: If you want to find out about the perks of Station F's programmes, the startup life in France and women in tech, this is the place to go.
Tugce Bulut is passionate about the power of data and the positive change it can bring to the world. That's why she founded Streetbees, an AI human intelligence platform that reveals how people behave, and why, by analysing real-life moments collected from its own global community. Streetbees collects its data from more than 3.4 million users – which it calls "bees" – across 87 countries. PepsiCo, Unilever and Procter and Gamble – rely on Streetbees to provide intelligence they cannot find elsewhere. 
Why you should follow her: Real people. Real lives. In real time.
Recognized by F'orbes 30 Under 30′ in 2020, Yvonne Bajela is a Founding Member and Principal at Impact X Capital, a UK-based venture capital fund founded to invest in companies led by underrepresented entrepreneurs across Europe. A board member and passionate leader, Yvonne is a champion for diverse and female entrepreneurs and uses every opportunity to empower underrepresented entrepreneurs who have lack access to institutional capital and resources. When she is free, she offers 1-on-1 coaching sessions for startups and career mentoring for female founders. 
Why you should follow her: A mix between private and professional posts, Yvonne gives insights into the world of VC and regularly shares her book/podcast/movie recommendations.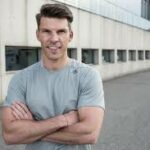 Mostly known as the co-founder of Runtastic, Florian Gschwandtner is a serial entrepreneur, speaker and investor. Following the sale of his company to Adidas, the 37-year-old passionate athlete and avid car fan returned to the business stage to support promising startups such as the pet tracing app Tractive and the kids' bike manufacturer Woom. You can also see him on TV being a jury member at the startup TV show "2 Minuten 2 Millionen" to support the Austrian startup scene. 
Why you should follow him: Fitness and success go hand in hand. Check out his #MondayMotivation exercise. 
- Advertisement -