By 2020, around 120 million people in the EU will live with some degree of disability. The EU has been playing catch-up via the European Accessibility Act which was envisioned to make a number of products and services more accessible. With the global assistive technology estimated to be worth €23 billion by 2024, it is no surprise that more startups are going into disability technology.
Here is our list of ten startups in the EU supporting people with disabilities.
Wandercraft
 is on a mission to help walking-impaired persons walk again with its autonomous exoskeleton. Founded in Paris, in 2012, Wandercraft designed its Atalante exoskeleton for patients with locomotor disability resulting from spinal cord injury, neuromuscular diseases or stroke.  Atalante is a robotic self-balanced, hands free, lower limb exoskeleton that can be used in healthcare institutions for walking rehabilitation. It is easy to use as patients do not need to learn to balance with crutches making walking and carrying out daily life tasks almost immediate. Since 2013, Wandercraft has raised a total of €20 million with its last Series B funding in November 2017, pulling in €15 million in a round led by XAnge Capital, Idinvest Partners, Bpifrance, Innovation Capital and Cemag Invest.
Be My Eyes
 is a free app that connects blind and low-vision people with sighted volunteers and companies. The app, founded in Denmark in 2015, establishes a live video connection between blind and visually impaired users and sighted volunteers and company representatives. Be my Eyes was founded by Hans Jørgen Wiberg, a Danish furniture craftsman, who is visually impaired himself. Wiberg knew how blind or low-vision people often needed a little assistance to solve everyday tasks. It wasn't until a blind friend told him that he used video calls to connect with family and friends, who could help him with these tasks, that Hans Jørgen got the idea for Be My Eyes. He went on to found Be My Eyes, using a network of sighted volunteers that has since grown to 3 million people. It has since partnered with global companies like Moovit and Clearblue, and become part of customer support for Microsoft and Google.
Pedius
is a mobile application that allows the deaf and hard of hearing to make phone calls. Using an advanced speech recognition technology, this app allows deaf people to make private, real-time phone calls on either iPhone or Android devices. Once the app has been downloaded the user can write a message and Pedius will read it to the selected contact using an artificial voice, or the user can also use own's voice during the call. The app will then convert the message into an automated voice and send to the recipient. The recipient's answer will instantly appear on the screen as a written text. Founded in Rome in September 2013, the platform is currently active in 9 countries (including Italy, France, UK, Spain and USA) with 6 different languages with over 13,000 registered users. Pedius also offers business solutions to foster the inclusion of disabled workers. Pedius raised €1.4m in Series A funding beginning of 2017 from backers that included Invitalia Ventures, Principia Sgr and TIM Ventures.
Scewo
was founded by ETH Zurich cofounders Bernhard Winter, Pascal Buholzer and Thomas Gemperle, to develop a compact, self-balancing wheelchair that allows people to climb obstacles like stairs. It started in 2014 as an offshoot of a student project. The team launched the first prototype called Scalevo within same year and launched a viral video to introduce it. In 2016, Scalevo became Scewo AG along with a seed funding of more than €920K. After iterating its prototype, Scewo finally unveiled its third prototype in 2018, Scewo Bro, which was hailed as a revolutionary stair-climbing wheelchair by the BBC. Scewo Bro then started pre-selling in Switzerland, Germany and Austria and gained the "Best of the Best" Red Dot Design awards for 2019.
Mimi
provides hearing-based audio personalisation. This Berlin-based startup, founded in 2014, developed its biologically-inspired and proprietary audio processing technology, that knows how well a user hears in order to personalize their listening experience. Based on the fact that all people hear differently, Mimi's technology bridges the gap between hearing and audio, ensuring the listener gets the most personalized sound experience, tailored to their hearing. It adapts the audio signal to a user's hearing ability, compensating for less than perfect hearing and helping listeners of all hearing abilities to overcome the challenges of listening within noisy environments. The result is that sounds become more audible and listeners are able to follow the dialogue and enjoy music better. Mimi can be easily integrated into consumer electronics devices, such as headphones, smartphones, TVs, in-flight entertainment systems and a range of systems and platforms. Mimi has won the CES Innovation Awards 2 years in a row – 2019 and 2018. It received undisclosed Series A funding from Heartbeat Labs in March 2018.
Re.flex
produces a motion-tracking wearable that guides patients during the last stages of physiotherapy rehabilitation, helping them to do exercises at home effectively. The wearable can be used by patients who have had total knee or hip replacement, meniscus reconstructions, and who have also undergone surgery to repair ligament tears. In essence, the wearable and platform addresses disabilities resulting from physical injuries that can be rehabilitated. Founded in Bucharest, Romania, in 2016 by Camil Moldoveanu, a European Brazilian jiu-jitsu champion. and his long-time friend Andrei Kluger, the startup aims to make physiotherapy measurable and offer telerehabilitation as a service. Its target customers include physiotherapists themselves, clinics, insurance companies and patients.
Mouse4All
is an app that allows people with severe physical disabilities, such as cerebral palsy, spinal cord injuries, multiple sclerosis, ALS, or neuromuscular disease, to access Android touchscreens, without touching the screen. It enables access to the internet, social networks, games or any other app. It comes with an augmented pointer and intersecting axes to easily identify the position of the pointer. It has switch control with one or two switches, and is compatible with both Bluetooth and cable switches (3.5 mm connector). It is also easy to install and customizable to the timings and scanning speed of the users. Mouse4all was founded in Madrid in 2015 by two engineers, José Ángel Jiménez and Javier Montaner. It has since garnered many awards including the EU's Social Innovation Impact Prize 2018 and the UN's World Summit Awards 2017-2018.
Wayfindr
empowers vision impaired people to travel independently, through inclusive and accessible audio navigation. Founded in 2015 and based in London, Wayfindr have developed an internationally approved standard through the International Telecommunications Union. The Wayfindr Open Standard aims to develop a consistent standard to be implemented across wayfinding systems which will truly open up a world where vision impaired people are no longer held back by their sight loss, removing barriers to employment, to seeing friends and family, and engaging in their community.  As the Open Standard develops it will give venue owners and digital navigation services the tools to implement high quality, consistent, audio wayfinding solutions. It includes an open-source demo app that enables people who download it to use Bluetooth Low Energy (BLE) beacons to understand and implement the open standard with real users, in real contexts, in real time.
SociAbility
is a mobile app that lists venues and features information on accessibility. This startup was founded in 2018 in Oxford by former Oxford University student Matt Pierri. Matt suffered a spinal cord injury aged 16 in 2007 and when he came to Oxford from Australia for his studies, he became the founding member of the Oxford Accessibility Project. The App crowd-sources detailed information from users on the accessibility of shops and social venues, such as restaurants, bars, pubs and clubs. By partnering with local organisations, venues and community members, SociAbility can provide the most comprehensive coverage in any given geographic area. Initially focused on Oxford, it aims to expand across the UK and, ultimately, internationally.
Munevo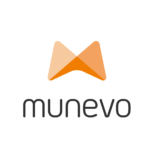 was founded in 2018 to help disabled people steer their wheelchairs by making simple movements of their head, via a Google Glass app. The idea came to the Munich-based team during a university course at the chair of business informatics at the Technical University of Munich (TUM). Diseases such as multiple sclerosis, Parkinson's or spinal cord injuries can severely restrict a person's freedom of movement and the independence associated with it. Those affected are often dependent on the help of other people or on expensive and uncomfortable steering systems. The goal behind Munevo is to have a positive impact on the mobility of people in wheelchairs by providing a less stigmatising and more comfortable control system. The team was just awarded the German Mobility Award 2019.
- Advertisement -