Startups can't make it on their own; they need mentors, partners, investors, media coverage, and a place to connect with others in the tech community. One place to do this is at tech events (like our upcoming EU-Startups Summit on May 2-3 in Barcelona), which are gaining in popularity. Most of these tech events offer their own pitching competitions, where startups can gain not only exposure, but funding as well.
Last year we did an overview of ten competitions in Europe (available here), and now we present you with the 2019 version:
Webit.Festival Europe (13-15 May, 2019) – Webit's flagship competition is called Founders Games, and represents an investment platform for matchmaking between 150 hand-picked startups from all over Europe with investors, corporates and media. All startups receive a free expo table, free festival tickets, and get to pitch in front of some of the world's top angel investors, VC and corporate ventures. And this year, they'll have Mark Cuban sitting in the front row. Prize: €200,000 seed investment.
Hello Tomorrow Global Challenge 2019 – This Paris-based competition is focused on early-stage projects and startups which use an advanced technology to solve an industrial, societal or environmental challenge within 12 different industries: Aeronautics, Data & AI, Digital Health, Energy, Environment, Food & Agriculture, Global Health, Industrial Biotech, Industry 4.0, New Materials, Mobility, New Space and Wellbeing. Prize: €100,000 in equity-free funding, plus one startup from each of the different tracks will receive €15,000.
Latitude59's Pitch Competition (Deadline: 22 April 2019) – Latitude59 is the flagship tech event of the Baltics. Enjoy the Baltic atmosphere while participating in their pitch competition for early-stage startups, where the top 10 teams get a one-day boot camp to prepare for the pitch on stage, where they would compete for €10 000 equity free cash. In addition, the conference is host to three more pitching competitions supported by Startup Fukuoka, Superangel and Nordic Angel Program.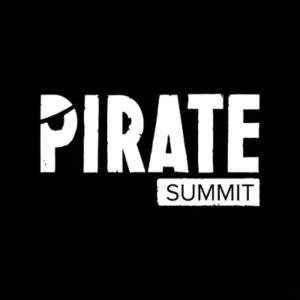 PIRATE Summit "Walk-the-Plank" Pitch Competition (Deadline, 31 May 2019) – If you are in Cologne in June, don't miss the Pirate Summit. And if you are are looking for funding, be sure to sign up for their pitching competition where you'll have three minutes to pitch in front of a bunch of world-class investors, or as they call them, a sea of hungry sharks. Prize: a fully-paid trip to San Francisco and London or Berlin, along with a 1-on-1 meeting with the best investors in town.
Postcode Lottery Green Challenge 2019 (Deadline: 1 May 2019) – As one of the world's largest sustainable entrepreneurship competitions, the Postcode Lottery Green Challenge is the perfect destination if your startup is addressing environmental problems. Every year in Amsterdam, a crowd of investors and environmental experts go through thousands of innovative green ideas, and only 5 get to pitch before them. Prize: €500,000, plus six months of expert coaching and help bringing your idea to market.
Bits & Pretzels (Sep 29 – Oct 1, 2019) – Each year hundreds of startups gather in Munich to meet, partner up, exhibit, and have fun. But if you want to compete for the Pretzel Award, get your VC, angel, or business incubator to nominate you and then if you are one of 100 finalists, you will get a chance to pitch your idea in front of 2,500 attendees. This year's motto is: "Show, don't tell" and the focus is on the product or service. All this while having a beer at Oktoberfest.
Slush 2019 (21–22, November 2019) – Slush hosts two startup competitions, Slush 100 Pitching Competition and the Skolar Award. The Slush 100 competition features the 100 best seed-stage companies on stage at Slush, whose founders get to pitch their idea in front of investors, media and potential partners.  The Skolar award brings together the brightest minds on the planet, targeting postdoc researchers, who have 3 minutes to present their research proposal and compete for a €100,000 grant.
South Summit Startup Competition 2019 (2-4 October 2019) – The Madrid-based competition is supported by the south summit Fund and it gives the opportunity to 100 startups finalists to have a 1-on-1 meetings with corporates and investors of their interest, a mentoring program, Bootcamp, media coverage and the possibility to win between €100,000 and €3 million. In case you don't make the final round, the South Summit is an excellent networking event with top-notch speakers.
TNW Pitch Competition (9-10 May 2019) – If your startup works in any of the following verticals: Sustainability, Health & Wellness, Mobility & Smart Cities, FinTech, Data Management & Security, Enterprise Software, Marketplace & Retail, Energy, HR & Workforce Management or Food & Agritech, then TNW's Pitch Battle is the competition for you. 50 finalists pitch their startups in front of investors, get invaluable exposure and some funding. This year, they are also hosting the Chivas Venture Final – a $1 million competition to find Europe's most promising social startup.
Cartier Women's Initiative Awards – Established as a joint initiative by Cartier, Women's Forum, McKinsey & Company and INSEAD business school, the Cartier Women's Initiative Awards is a competition open to women of any nationality, sector of industry and country. 21 finalists, representing the top 3 projects from each of the 7 regions of the world, will receive personalized coaching, access to workshops, knowledge sessions, and networking events, media exposure, and get to participate in a 6-Day Social Entrepreneurship Executive Program by INSEAD, while the first 7 laureates will receive $100,000 in prize money.
Stay up to date regarding startup competitions, tech events and funding opportunities. Make sure to subscribe to our weekly newsletter now!
- Advertisement -