This article showcases our top picks for the best sustainability companies in the Netherlands. These startups and scale-ups are taking a variety of approaches to innovating the sustainability industry, but are all exceptional companies well worth a follow.
We meticulously selected companies ranging from cutting-edge startups to established brands based on their outstanding performance in the following categories:
Innovation: Innovative ideas, innovative route to market, innovative product

Growth: Exceptional growth, exceptional growth strategy

Management, diversity and/or societal impact
Top Dutch Sustainability Startups
Data sourced from Crunchbase and SemRush.
Louis Dreyfus Company: Global merchandiser of commodities and a major asset owner and processor of agricultural goods.With its global reach and extensive asset network to serve their customers and consumers around the world, delivering the right products to the right location, at the right time.
EVBox: Leading global manufacturer of electric vehicle charging stations and charging management software. Over a decade ago, EVBox was founded to empower the EV revolution. Power up in style with our easy-to-use home charging solutions that are built to last.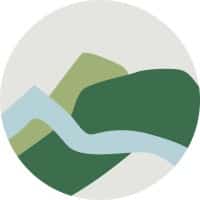 Land Life Company: Land Life Company is a technology-driven reforestation company that plants trees at scale, offering corporations and organizations a sustainable and transparent way to take climate action and compensate for carbon emissions through nature restoration.
Renoon: Renoon is an end-to-end transparency software for fashion and retail. This search platform empowers companies to map their supply chains, manage, interpret, and present key information about their level of sustainability in compliance with legislative requirements.
Circularise: Dutch supply chain transparency software provider who believes better transparency is necessary to create a circular economy. They have developed a blockchain-based supply chain traceability solution with a unique encryption technology 'Smart Questioning'.
hello energy: SaaS solution for sustainability and portfolio managers in real estate companies, aiming to create energy-positive buildings by connecting real estate stakeholders through actionable sustainability insights. They collect, validate and enrich sustainability data from all kinds of sources worldwide.
ChainCargo:  Logistics partner for a green and digital future They facilitate road transport by connecting technology, people, and expertise in a new solution that simply delivers. Combining state-of-the-art technology with dedicated service teams, they ensure that shippers and carriers receive a complete logistics solution they can trust.
Sustonable: They are bringing a sustainable revolution to every household by creating the first circular design surface: A composite stone made of recycled PET and quartz" that is 100% recyclable, and free of hazardous chemicals.
In Ovo: Biotech company developing high-tech solutions for the poultry industry to improve animal welfare and efficiency. Their main focus is on solving a long-existing problem in hatcheries: the culling of one-day-old male chicks. Their solution determines the gender in the egg before the chick hatches, to prevent male chicks from having to be killed.
Sustainer Homes: They are building a system that aims to accelerate the transition to sustainable construction by providing a circular modular housing solution. Their system offers design flexibility, digital integration, and detailed 3D models to assist developers, contractors, architects, and manufacturers in creating scalable and affordable housing.
Quality Circular Polymers (QCP): They Provide brand owners and plastics converters with polymers of high and consistent quality, based on used plastics. QCP's products enable them to provide sustainable end products on a large scale.
B'onwterp Labs: A 21st-century ecosystem builder lab that helps and connects young fashion entrepreneurs, user fashion researchers, future product designers, and sustainable global fashion organizations and institutions to work together with all under one roof it is Nederland's First Digital Sustainable Fashion Research House.
Windcentrale: Founded in 2010 with the aim of accelerating the transition to renewable energy in the Netherlands. By offering the opportunity to become a co-owner of a wind turbine, everyone can enjoy the benefits of wind energy.
Degree-n:  They offer progressive heating solutions that are energy-efficient. By combining a special heating mat with infrared technology, Degree-n minimizes the use of fossil fuels. This patented infrared technology ensures energy-efficient heating, making their infrared products among the most energy-efficient on the global market.
Bringly: Your Sustainable First-to-Last-Mile Ecosystem. They ship from shops, warehouses, hubs, or other locations, ensuring consistent service levels. They smartly match parcels in real time with the best delivery options available.
AkzoNobel: They provide sustainable and innovative paints and coatings upon which customers, communities, and the environment increasingly depend. Their world-class portfolio of brands, including Dulux, International, Sikkens, and Interpon, is trusted by clients worldwide.
Perfect Earth: They develop and publish mobile and physical games with purpose they utilise the potent mechanisms of games to help children understand the effects of their actions on the environment. They are confident that by raising awareness in children, they can influence human behaviour.
WakaWaka: An acclaimed social enterprise that designs, produces, and sells the world's most efficient solar lamps and chargers. Their mission is to share the sun's abundant power with over a billion individuals globally who lack the convenience of a light switch and another billion who don't have consistent access.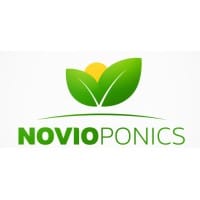 Novioponics: They Specialise in crafting products that aid the food industry in sustainable food production while upholding the safety and quality of food. They introduced MiClean, a distinctive bio-cleaning product designed for animal houses. MiClean is a ready-to-use solution, requiring no dilution or additional preparation, ensuring ease of use for consumers.
Venturerock:  Venturerock is an Impact Venture Builder and ecosystem of founders, backers & builders. They have reshaped the traditional venture capital approach into a venture-building paradigm. By championing technology, science, and innovation, they have conceived and nurtured the upcoming generation of global tech enterprises.
reNature: Dedicated to bringing regenerative agriculture to the forefront. Through offering agronomical technical support, monitoring and evaluating impact indicators, and facilitating access to off-takers and potential carbon markets via their project management, reNature addresses both climate change and biodiversity loss.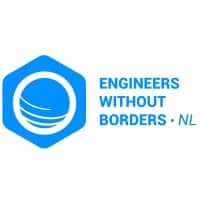 Engineers-Without-Borders: They use the spare time of their engineers to enhance life in developing nations using their technical expertise. Every project they undertake stems from a local request and incorporates a business/social framework. Through this approach, they achieve lasting and sustainable impact.
Ampyx Power: They design and implement utility-scale Airborne Wind Energy Systems that offer unmatched environmental, safety, and cost benefits. By taking energy harvesting to the skies, they conserve valuable resources on the ground and capitalize on the superior performance and material efficiency of their technology.
PortXchange: PortXchange was founded with a mission to increase efficiency in the shipping industry, and reduce CO2 emissions per vessel movement. It provides a centralized platform for sharing real-time information to align all the players in the maritime logistics chain during a port call.
Enviu: A daily dose of inspiration, they construct ventures that tackle social and environmental challenges while spurring market development. They achieve significant impact in areas such as financial inclusion, circular economy, and food security.
Goodfuels: GoodFuels is a global pioneer in sustainable biofuels. The company has created a one-stop shop for marine industry customers integrating the entire supply chain for sustainable marine biofuels. their proposal covers elements of sourcing feedstock and ensuring its 100% sustainability, production and refining, global distribution, quality assurance and marketing programs with ports, governments and end clients.
Incooling: Originally designed to cool the largest scientific experiment on the planet – the Large Hadron Collider at CERN, Incooling adapted the unique properties of two-phase cooling and created a next-generation 2 phase cooled server dedicated to achieving the full potential of the data centre industry.
O My Bag: O My Bag unites sustainability enthusiasts and fashion aficionados, emphasizing that consumers' choices can make a global difference. They offer eco-leather bags and accessories crafted with consideration for both the planet and its inhabitants. As a testament to their commitment, they are a certified B Corp.
Kitepower: They elevate wind energy by substituting rigid structures with intelligent controls and lightweight wings, aiming for cost-effective and eco-friendly electricity production. They design mobile airborne wind energy systems to make green electricity accessible to all.
DeWarmte: Their Pump AO provides central heating and is designed with an eye for detail and great design. The power of the Pump AO is between 2 and 8 kW, which corresponds to the heating needs of the vast majority of Dutch households.
Enexis: Dutch regional network operator that distributes energy from energy suppliers to households and business enterprises. Energy is essential in modern society. This is why they strive for a dependable and sustainable energy source for both today and the future. The companies within the Enexis Group collectively exhibit drive, speed, and agility.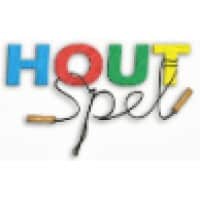 Houtspel.nl: Online store that offers top-tier, handcrafted wooden toys that are not only aesthetically pleasing but also promote child development. Beyond toys, they provide wooden decorations and craft materials.
Fresh Flavours: They are a company specialising in marketing top-quality fresh produce throughout Europe. Their team of dedicated professionals prioritizes the needs of their clients. In collaboration with their growing partners, they ensure the premium quality and taste of the imported fresh produce.
Bizzerd: An interactive, paperless, digital business card for any organization. With Bizzerd, your business card is actually a mini-website. This is convenient because it allows you to give your interactive business card to someone anytime and anywhere, for example, via WhatsApp, text message, e-mail or with the QR code.
Masters that Matter: A foundation addressing today's and future social challenges. For each issue, they assemble a team: a Wise Owl (seasoned expert), a Young Dog (vibrant newcomer), and a Strange Duck (unconventional outsider). Their collective expertise, hands-on experience, and creativity lead to previously unthinkable solutions
Over Morgen: Ensuring the elderly and chronically ill receive consistent attention, without overburdening caregivers, is vital. About Tomorrow consolidates campaigns, knowledge, and experiences. Through conversations with society, industry, and caregivers, they shape the vision for the care of tomorrow.
Tree Supporter: They simplify addressing global challenges, allowing anyone from age four upwards to contribute. They offer an eco-friendly marketing platform that bolsters brand engagement. Join them, watch ads, and earn trees to combat poverty and climate change.
Twence: They transform waste and biomass into energy and raw materials, aiding in CO2 reduction and material cycling. Based in the Twente region, they're a significant renewable energy producer in Overijssel and nationally. With a vision of a zero-waste society, they champion recycling and efficient renewable energy generation.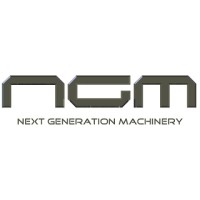 Next Generation Machinery: They offer clean energy solutions to reduce fossil fuel reliance on machines, vehicles, and generators. Their innovative "Blue Box" uses methanol fuel cells, emphasizing methanol's safety and efficiency. Serving construction and agriculture, NGM champions sustainability with tailored solutions and off-grid energy innovations.
Logisticon Water Treatment: Logisticon Water Treatment designs and constructs complete water treatment installations for the preparation of drinking and process water, and for the treatment of communal and industrial wastewater.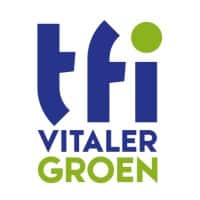 TFI Vitaler Groen: For over 35 years, TFI Vitaler Groen has championed tree growth site enhancement via soil. Their unique TFI method targets tree habitats and compacted soils with precision. Through dedication, they've transformed landscapes ensuring trees flourish.
Dunea: Non-profit organization serving 1.3 million in Zuid-Holland with reliable water and welcomes a million visitors yearly to the Monster-Katwijk dunes. They've safeguarded this nature and water extraction for 135 years. Prioritizing clean water and Randstad's tranquillity, they constantly seek innovative solutions for water and nature.
EDSP: They provide global consultancy for organizations focusing on planetary protection and prosperity. They streamline IT decisions, championing sustainable technologies for a circular economy. With partners, they ensure secure, consistent access to essential resources across devices.
Van der Arend Tropical Plantcenter: Van der Arend Tropical Plantcenter imports and acclimatises (sub)tropical plants and trees. With more than 30 years of experience and by working with its own people, a specialist knowledge of plants and trees has been built up.
Op Naar Nul: The company's aim is for buildings and accommodations that are CO2-neutral and energy-efficient. Beyond technical and financial solutions, ONN emphasizes the urgency of sustainability and aids in driving this mission forward.
The Two Collectors: Homemade jewellery brand championing sustainability. Using gold-filled materials and ethical suppliers, they offset emissions by planting trees. Their eco-friendly, timeless collections counter fast fashion, presenting gems that enhance beauty and the world.
By the way: If you're a corporate or investor looking for exciting startups in a specific market for a potential investment or acquisition, check out our Startup Sourcing Service!
- Advertisement -