This article showcases our top picks for the best Biotechnology companies based in Italy. These startups and companies are taking a variety of approaches to innovating the Biotechnology industry, but are all exceptional companies well worth a follow.
We meticulously selected companies ranging from cutting-edge startups to established brands based on their outstanding performance in the following categories:
Innovation: Innovative ideas, innovative route to market, innovative product

Growth: Exceptional growth, exceptional growth strategy

Management, diversity and/or societal impact
Top Italian Biotechnology Startups
Data sourced from Crunchbase and SemRush.
Newron, a biopharmaceutical company, specializes in pioneering novel therapies for central nervous system (CNS) and pain disorders. Our dedication lies in delivering innovative treatments to enhance quality.
Genenta, a clinical-stage immuno-oncology company, uses hematopoietic stem cells for durable and safe solid tumor treatments. Their versatile platform offers targeted therapeutic payload expression within the tumor microenvironment, without restrictions on tumor type or antigen targets.
Genespire builds on Pr. Luigi Naldini's gene therapy legacy, developing advanced gene therapies with proprietary lentiviral vectors. Their immune-shielding technology allows in vivo lentiviral vector application in the liver, and they integrate integration-defective lentiviral vectors with gene editing for precise therapeutic gene insertion in blood cells.
Quince Therapeutics is an innovative biotechnology company dedicated to utilizing a patient's biological potential to develop revolutionary therapeutics for those affected by rare diseases. The successful completion of the EryDel acquisition marks an exciting milestone in our progress.
Mogu, an innovation-driven design company, redefines traditional manufacturing by partnering with nature. Grounded in Circular Economy principles, they leverage mycelium technologies to create innovative products and solutions for interior design and architecture, emphasizing sustainability and nature's intelligence.
Diagnostix is on a mission to revolutionize the medical technology sector, utilizing cutting-edge technology for improved patient outcomes. Their focus on advanced medical devices, software, and services is committed to making healthcare more accessible, efficient, and effective, disrupting the industry in the process.
Newronika uses innovative technologies to restore brain and body functions, translating biosignal expertise into clinical applications. Their revolutionary brain devices provide precise stimulation, allowing patients to regain normal daily activities and enhance their quality of life, thereby improving treatments and wellness.
Altheia Science's pipeline focuses on innovative approaches to treat autoimmune diseases and cancer by modulating PD-L1 expression. They explore first-in-class molecules and lentiviral vector-based engineering of hematopoietic stem cells for this purpose, offering potential breakthroughs in immunotherapy and personalized medicine.
OMZEY, initially known as GenomeUp, was established in 2017 by three Italians with a mission to aid rare disease patients. Their JuliaOmix™ suite expedites rare disease diagnosis. Recently rebranded as OMZEY, they aim for further growth and impact in the healthcare sector.
KLISBio is a clinical-stage regenerative medicine company that leverages natural silk fibroin for innovative technology platforms, facilitating endogenous tissue repair and regeneration. Silk, an ancient material with two primary proteins, sericin and fibroin, is at the core of their advanced solutions for medical applications.
InSilicoTrials aims at revolutionizing life sciences with web-based simulations for safe product testing in virtual patients, powered by cutting-edge technology like Modeling, Simulation, and AI. Their diverse international team comprises experts from healthcare, regulatory, engin
eering, IT, cloud, and cybersecurity.
AGC Biologics is a global CDMO offering end-to-end biologic solutions worldwide. Specializing in diverse modalities, we ensure reliable, compliant, and strong partnerships for your drug development success.
BrainControl AAC devices, as Class I medical tools, are tailored to empower people facing severe disabilities and limited mobility. Their purpose is to rebuild confidence, enrich lives, and enable communication, rekindling a sense of vitality.
Crest Optics offers CICERO, a flexible, compact, and comprehensive spinning-disk confocal solution, democratizing high-end fluorescence imaging for all laboratories and enabling a wide range of applications. Begin your confocal journey here.
INTA Systems, a spinoff from the University of Pisa and the National Research Council of Italy, aims to revolutionize biomolecular analysis. Their mission involves developing and marketing advanced lab-on-a-chip technology by combining nanotech and artificial intelligence.
PinCell, an academic spin-off from the University of Modena and Reggio Emilia, was established in October 2008 by Prof. Carlo Pincelli and Dr. Alessandra Marconi. Their mission is to pioneer treatments for rare skin diseases by targeting innovative pathways in disease mechanisms.
Cellply is a life science company focusing on cutting-edge analytical tools for cancer immunotherapies and cell therapies. They aim to accelerate research, improve quality control, and monitor clinical responses using proprietary microfluidic tech and AI-driven analytics, offering detailed single-cell immune system profiling.
Tensive is a biomedical company, specializes in advanced biomaterials for regenerative medicine, specifically in reconstructive surgery for breast cancer. Their prostheses are crafted from biodegradable synthetic biomaterials with an internal micro-architecture.
Nanomnia is a nano-biotech startup, pioneers nanoparticle-based solutions for targeted compound delivery. They offer custom R&D services for biodegradable, biocompatible, and microplastic-free organic microparticles that enhance delivery efficiency, reduce dosages, and enable cost-effective combination of multiple treatments in a single formulation.
Stem Sel is an academic spin-off, specializes in the development and commercialization of Celector® the "Cell Chromatograph" instrument. This  technology allows non-invasive separation and real-time microscopy of living cells, solely based on their differing physical properties.
ABzero is at the forefront of medical device innovation, offering an autonomous capsule system for transporting blood, organs, and vaccines via automated drones. This  technology enhances efficiency, and reduces CO2 emissions, all while ensuring safe delivery through advanced AI.
BiovelocITA specializes in fast-tracking early-stage, high-potential projects to establish successful companies. It unites top-tier scientists, seasoned entrepreneurs, and experienced investors to foster innovation.
Nano Tech Projects focuses on developing diagnostic imaging solutions by integrating optical detection and digital technologies. It researches and develops activities, realizes products, solutions and services in the biotechnology sector.
Diatech Pharmacogenetics is a prominent Italian Precision Medicine company, specializing in molecular diagnostics. Their expertise spans a decade, implementing advanced nucleic acid analysis technologies for cancer centers in Italy and abroad.
Tethis is a bio- and nanotechnology company, offers a distinctive approach to liquid biopsy that ensures sample integrity by employing immediate, automated, and standardized processing methods.
React4life is an Italian biotech company. Their cutting-edge MIVO
  technology advances organ-on-a-chip platforms, and is offering improved reliability and predictability in pharmaceutical testing, personalized medicine, immuno-oncology, cosmetics, dermatology, and nutraceuticals.
Immagina Biotechnology is a biotech startup specializing in advanced tools for active ribosome capture and component analysis, establishing a robust correlation between gene expression and the proteome.
Philogen is a Swiss-Italian biotechnology company founded in 1996, and it is listed on the Italian Stock Exchange. Their mission is to drive innovation in the treatment of cancer and other severe medical conditions.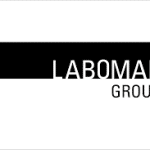 Labomar is a trusted partner, offering top-notch solutions in food supplements, medical devices, cosmetics, and specialized medical foods. They provide end-to-end production services for third-party clients, ensuring quality and innovation through their dedicated Research and Development department.
PreBiomics combines cutting-edge metagenomics and artificial intelligence in a diagnostic test, allowing for unparalleled analysis of the oral microbiome. This breakthrough offers the potential for highly personalized treatment and prevention of oral diseases, opening new clinical possibilities.
Axxam focuses on developing small molecule drugs for direct inflammation targeting and offers contract research services to support drug discovery across diverse therapeutic areas and target classes.
Geneticlab is a top-tier European diagnostic center specializing in Genetics and Molecular Biology. They operate in Italy and abroad, offering highly sensitive and efficient diagnostic laboratory services from their state-of-the-art facilities.
Sedicidodici is a medical device company that utilizes Smart Clot, a novel medical device for evaluating hemorrhagic and thrombotic potential in patients with cardiovascular and thrombotic-hemorrhagic conditions, as well as tracking the effects of anticoagulation and antiplatelet medications.
Enologica Vason is a family-owned Italian company that specializes in formulating products for the beverage industry. They are innovating in areas including biotechnologies, clarifying agents, and natural preservatives.
DiaSorin is an Italian multinational Group and global in vitro diagnostics leader, provides solutions and technologies that serve the clinical, healthcare, and life sciences sectors, as well as academic research
LabService Analytica supplies consumables and bench instrumentation for analytical labs in various fields. We have expertise in pesticide residue and persistent organic microcontaminant analysis, offering solutions based on key methodologies through collaboration with leading labs.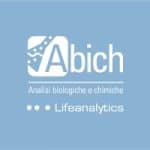 Abich is an Italian small and medium-sized enterprise (SME) offering research, innovation and analysis services to cosmetics, medical device, OTC drug, raw material, and consumer product manufacturers.
Chiesi is an international biopharmaceutical group dedicated to advancing therapeutic solutions in respiratory health, rare diseases, and specialty care, with a commitment to improving lives and environmental responsibility.
MTM is a private research company in Milan, Italy, specializing in Biotechnology, New Materials, IoT technologies, and system integration in the Bio-Tech and Biomedical sectors. The company conducts R&D projects with the goal of enhancing the quality of life for citizens.
Columbia is an innovative company with divisions specializing in eco-friendly technologies (Columbia Bio-Tech), global promotion of Italian cuisine (Columbia Food), strategic investments (Columbia Investment), and technical solutions for industrial processes (Columbia Engineering).
Genechron is an Italian biotechnology company that employs modern technologies and features an innovative clinical department staffed with physicians, including gynecologists, nutritionists, biologists, and geneticists.
Remembrane is a biotech company specializing in customized in-vitro lipid supplementation (Refeed) to improve cell cultures and bioprocesses, with options for animal-derived component-free and GMP-grade formulations.
GFBiochemicals is an innovative Italian company which specializes in bio-based chemicals. The team behind GFBiochemicals is focusing on sustainability and reducing the carbon footprint through reusing agricultural waste.
Amolab is a Lecce-based SME founded in 2011 as a CNR spin-off, pioneers innovative ultrasound devices for medical imaging, with global commercial expansion and a focus on research and innovation.
The Menarini Group, a leading Italian pharmaceutical company globally, is committed to improving healthcare and people's quality of life through strategic partnerships and a legacy of quality.
Vegea innovates with sustainable materials like VEGEA®, derived from grape leftovers, plant oils, and natural fibers, offering alternatives to petroleum-based and animal-derived materials.
Cyanagen is an Italian biotech company specializing in the design, development, and manufacture of DNA/RNA extraction kits, chemiluminescent substrates, and fluorescent antibodies. Their products find applications in life sciences research (RUO) and In Vitro Diagnostics (CE-IVD).
Avantea is an advanced biotechnology and animal reproduction laboratory conducting research under the guidance of an independent Ethics Committee, adhering to ethical guidelines and involving experts in various fields.
Biocompatibility Innovation (BCI) is a biotech company led by experienced researchers specializing in improving the biocompatibility and durability of implantable medical devices for various surgical applications.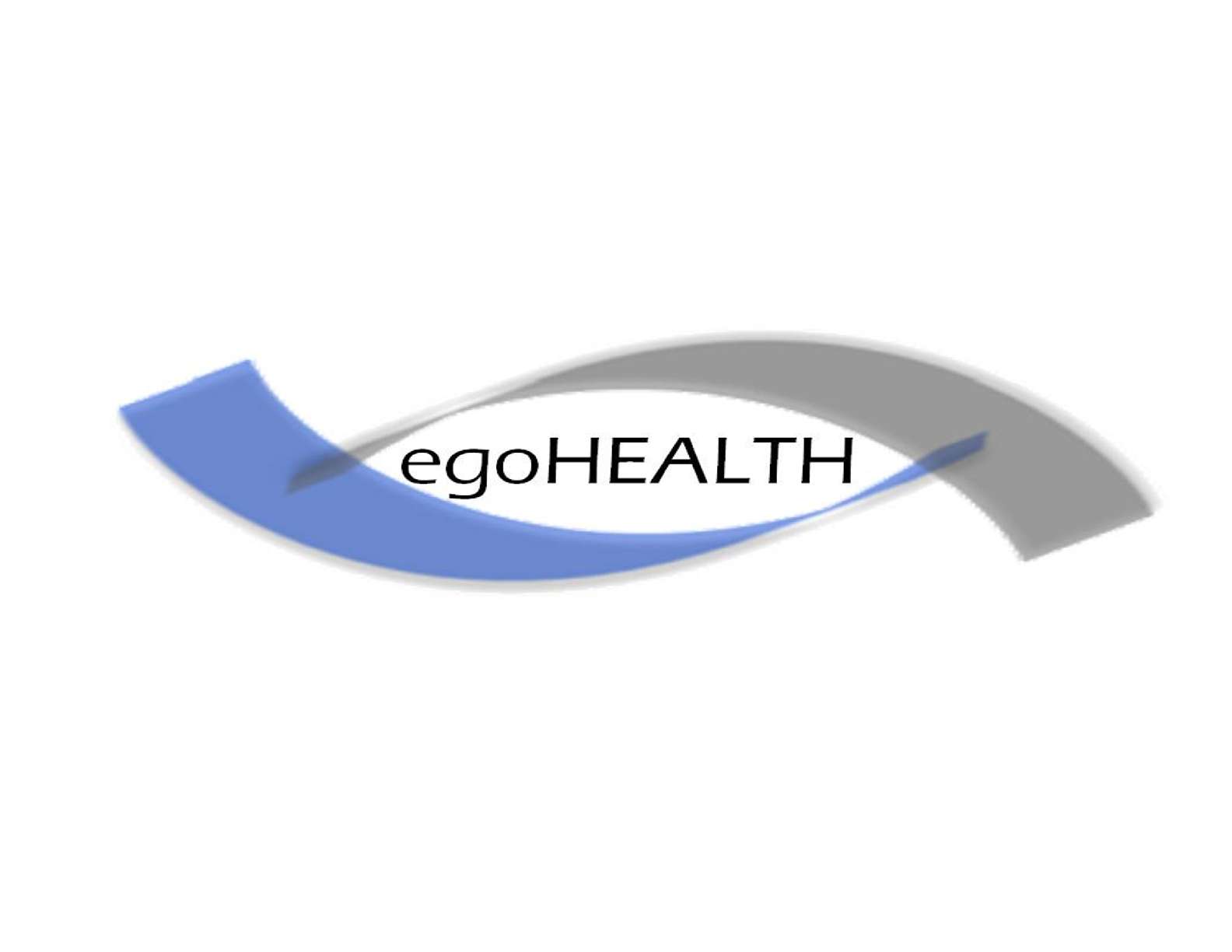 egoHEALTH specializes in the research, development, and production of high-tech medical devices, focusing on public health and biomedical engineering to create innovative products and services with advanced technological capabilities.
Menarini Silicon Biosystems provides rare cell technologies and solutions for clinical researchers, offering unmatched resolution in cell study and molecular characterization. Their CELLSEARCH® and DEPArray™ technologies create a comprehensive solution for rare cell enumeration and sorting at single-cell precision.
Valagro is a global company at the forefront of biostimulant and specialty nutrient solutions for sustainable plant care. Their core values, including integrity, passion, and innovation, drive their mission to benefit people and the environment.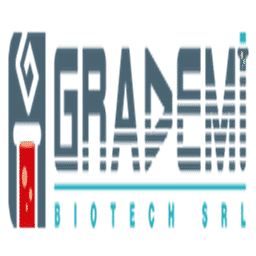 Grademi Biotech is advancing the X10 Pathology device, a patented innovation designed to improve the diagnostic accuracy of erythrocyte sedimentation rate (ESR) testing. ESR is a commonly used blood test for inflammation, aiding in the diagnosis of various diseases and treatment monitoring.
Bilimetrix is an R&D company that has introduced the 'Bilistick® System' to the global market, an in vitro Point of Care (POC) solution for early detection of neonatal jaundice through hyperbilirubinemia assessment. They are the sole in vitro rapid diagnostic for measuring bilirubin in newborns' blood.
IGEA is a global leader in Electrochemotherapy, a minimally invasive treatment that combines low-dose chemotherapy and electroporation to target cancer cells. Their Cliniporator® and Cliniporator® VITAE technologies represent cutting-edge electroporation solutions for treating tumor nodules in skin, subcutaneous tissue, parenchyma, and bone.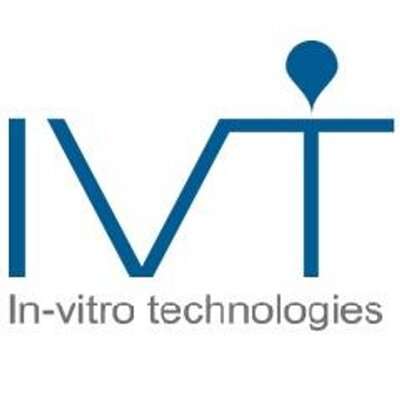 IVTech is an Italian biotech company, provides technology and expertise to enable the shift from static 2D in-vitro models to dynamic 3D cell cultures with a high degree of tissue cross-modulation, creating a more relevant 5D model.
PlumeStars is an innovative SME specializing in lung drug delivery for respiratory disease treatment, with a focus on developing antibiotics to combat lung infections in Cystic Fibrosis patients
DOMPE is a biopharmaceutical company dedicated to research and development to address unmet therapeutic needs, with a focus on rare diseases. Their key therapeutic areas encompass pain relief, inflammation, ophthalmology, diabetes care, nutrition, and oncology.
ViroStatics is a bio-pharmaceutical company with a focus on oncology. The company has a global network of partners, and expertise in Licensing and M&As, offering a robust pipeline of proprietary compounds for various indications, including CDK4/6 inhibitor-resistant Breast cancer and Mesothelioma.
LivaNova is a renowned global medical device company specializing in cardiovascular disease treatment, leveraging nearly five decades of experience to enhance patient outcomes worldwide. They excel in advanced circulatory support, cardiopulmonary, and neuromodulation technologies, aiming to create impactful solutions that improve lives.
Integrated Systems Engineering (ISENET) was founded in 1996 in Milan, Italy. Renowned for its Galileo Tissue Microarrayer TMA CK Family, it's a global leader in designing and manufacturing Tissue Microarrayer instruments, with a strong presence in the field of tissue microarray technology.
CoRe is an Italian startup that specializes in researching new product and process solutions in composite materials. They introduced the patented MadFlex composite sandwich in 2015, offering innovative solutions to the market.

Mediplasma is dedicated to ophthalmology, medical devices, and endoprosthesis sectors, enhancing its chemical-physical, clinical, and commercial attributes with innovative treatments.
Bioengineering Laboratories (BEL) is a dynamic organization with extensive experience in designing, testing, and manufacturing innovative medical devices. Our team of professionals excels in modern medical design, ensuring critical analysis and redefinition of key aspects in the industry.
Linkverse is a healthcare IT company that excels in IT management systems for biomedical data, images, and video. Their solutions are tailored for both medical practices and clinical research.
IRTAL is a Research Institute in Arezzo, Italy which collaborates with clinical, engineering, and biology experts to conduct scientific research in orthopedics. Their work involves partnerships with universities and industry players both in Italy and abroad.
Indena is a global leader in the research, development, and production of high-quality plant-derived active ingredients for the pharmaceutical and health-food industries. They specialize in the identification and creation of top-tier plant-based compounds.
Genextra is a private holding company that invests in early-stage life science firms. They aim to foster innovation and develop novel therapies and tools by transforming cutting-edge research into successful business ventures in the life science field.
Comecer is a company that focuses on developing and manufacturing advanced systems for Aseptic Processing and Containment, with a specialization in isolation technology solutions for regenerative medicine and tissue engineering in the Pharmaceutical and Nuclear Medicine Industries.
BMG Pharma is dedicated to developing and licensing innovative patented products. Their expertise spans diverse healthcare areas, including dermatology, oral care, osteoarthritis, and women's health. By leveraging their intellectual property, they collaborate globally through product out-licensing.
Epsilen Bio, a Chroma Medicine subsidiary, leads the development of single-dose genomic medicines utilizing epigenetics for revolutionary disease treatment. Their approach taps into nature's gene-regulation mechanism, epigenetics, to drive innovative medical solutions.
BIOGENERA is an Italian innovator in the fields of biotechnology pharmaceutical. The company specializes in researching and developing patient-specific biotechnological medicines based on DNA for the treatment of severe diseases.
ONO Exponential Farming harnesses advanced mathematics, algorithms, robotics, and artificial intelligence to optimize vertical farming. ONO/EF exemplifies controlled-environment agriculture, achieving exponential efficiency and cost savings.
CROS NT, a division of Alira Health, develops innovative therapeutics efficiently. Their global team specializes in biometrics solutions for clinical and observational trials, ensuring high-quality outcomes in healthcare and life sciences.
BioXell is a biomedical research institute  dedicated to accelerating your innovation by delivering high-quality proteins. Our experienced specialists provide tailored recombinant protein services for your research needs, from standard production to complex targets.
Zcube is a part of the Zambon Group.They're  a research venture focused on innovative healthcare solutions. They foster the development of startups specializing in areas like respiratory health and neurodegenerative diseases to advance patient well-being.
QIRIS is a non-profit organization dedicated to fostering scientific research, innovation, digital transformation, and youth entrepreneurship. Their mission is to create and support entrepreneurial ecosystems while advancing technology and innovation.
Holostem is at the forefront of ATMP development using epithelial stem cells for regenerative medicine. They're committed to providing therapeutic solutions for patients with limited alternatives. Pioneering hope through advanced therapies.
Dino Paladin Advanced Biotechnologies is a research-focused company with expertise in biotechnology, environmental science, food science, biotoxicology, and materials research. Their multidisciplinary approach supports innovation and advancements in various fields.
By the way: If you're a corporate or investor looking for exciting startups in a specific market for a potential investment or acquisition, check out our Startup Sourcing Service!
- Advertisement -