The Base by CyprusInno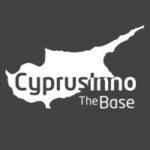 Business Name:
The Base by CyprusInno
Business Description:
The Base by CyprusInno, the world's first Social Impact Generatorâ"¢, combines the elements of a coworking space, accelerator/incubator, innovation center, meeting/office space, and multimedia studio. Located in Cyprus' UN Buffer Zone in the last divided capital in the world, it is the first space of its kind in a demilitarized zone. A Social Impact Generatorâ"¢ is an ever-evolving, multi-purpose space that enables the co-creation of social and economic impact in various fields of focus by bringing together both the private and public sectors, as well as civil society, via a hybrid platform of digital & physical tools. Built by hand with the help of local producers, The Base by CyprusInno features: – A coworking space with a custom desks, catering corner, and lounge area with writeable walls – An events space with a stage, full A/V system, and catering setup for fireside chats, pitches, panels, seminars, & networking events – A sound-proof multimedia studio with full podcasting capabilities – A seated office area for resident teams – A conference room/think tank – Outdoor space CyprusInno is an award-winning inter-communal social venture working towards building an island-wide entrepreneurial ecosystem in Cyprus via a hybrid platform of digital tools and live events while utilizing a novel method of entrepreneurship as a mechanism for peacebuilding. – 2021 Commonwealth Innovation Award for Sustainable Dev. – 2020 & 2019 South Europe Startup Awards Regional Finalist – Best Coworking Space & Best Social Impact Startup – 2019 European Intercultural Innovation Award – 2019 Social Startup of the Yunus&Youth Social Business Incubator (Supported by Nobel Peace Prize Winner Muhammad Yunus) – 2019 Harvard Social Enterprise Conference Showcase Startup – 2018 European Youth Award Finalist – Digital Tools for Economy – 2018 Stelios Cyprus Bi-Communal Award 2018 Presented by Sir Stelios Hadjiioannou "The Base by CyprusInno" is a brand of BD-SS Way Forward for Cyprus Innovation
Tags:
Social Entrepreneurship, Social Impact, Civic and Social Organizations
Total Funding:
No funding announced yet
Website:
https://thebasecy.com
💡
You're a corporate or investor and looking for startups that are innovating in the same market as
The Base by CyprusInno
? We're happy to assist you with our
Startup Sourcing
service.