Shegby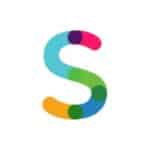 Long Business Description
As a concierge service with a p2p-marketplace model we have both, the Customer and the Supplier sides. Our customers are usual Travelers (here and then we'll use this word to describe all our customers) where we meet with small and big groups, families, lonely travelers, nomads, expats and even HNWI (uHNWI too). Our suppliers are Locals worldwide (here and then we'll use Locals to describe all of our suppliers).
We solve the problems of Locals and Traveler with our Web3 concierge services which contains:
Web application located on https://shegby.com address where our Locals meet Travelers;
Mobile app on AppStore and GooglePlay (in August 2022) with the same target;
Discord server to engage and evaluate our Locals, motivate and teach them how to best service the Travelers;
Shegby's value proposition is in personal and exclusive help from experienced locals (even with the traveler's native language) on the place. One-two clicks in any of our apps and all the problems will be solved immediately after the contact. Shegby - is the guarantor in transactions between Locals and Travelers, and a DAO which was created for and by Locals. That's why we are Web3.
The additional value is in transactions which are fast and legal (we carefully took care about this). Same as our Travelers are always in incognito mode, Shegby doesn't need any KYC or proof for them. But we have our own KYC (Know Your Citizen) procedure to check and proof every of our Locals.
Our Discord server helps us to engage and motivate our Locals with the rewards (we have inner currency from our partner - eco.com), with the roles (according to the KYC and to the Place where we can give prefect, major and even the Governor roles), and with the Community. Discord server is the best place and an instrument to build the DAO.
Shegby's DAO of Locals is the organization created in interest of Locals, by Locals and sponsored by Tokens which are the one and only currency to buy a Locals help.
Travelers (all of them according to the definition given in Problem page) are sure that their issue will be solved in the best way and by motivated and proven Local!
Shegby gives additional warranty for Travelers and Locals with their transactions.
Here the typical three-steps process to get helped:
1) Open the Web or Mobile app to get auto located (if allowed, if not - select you location);
2) Select from Locals you'll see there and connect with phone/email/chat-bot/messenger or select the Shegby-bot (at any page) and fill the short form to get provided to the service immediately;
3) Shegby with their Locals from 20 countries and 35 cities (on 17 July 2022) will solve any your problems and answer any your questions!
💡
You're a corporate or investor and looking for startups that are innovating in the same market as
Shegby
? We're happy to assist you with our
Startup Sourcing
service.