Sami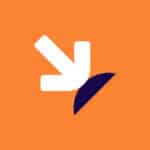 Long Business Description
Sami is the solution to allow your company to do its part for the climate, in a simple, educational and impactful way.
A connected platform to measure your carbon footprint, that of your products and services.
An intelligent catalog of low-carbon solutions to effectively reduce your impact.
A collaborative dashboard to define goals, monitor your trajectory and communicate your commitments.
A dedicated carbon coach to involve your teams in the process, and to overcome together the specifc environmental challenges your company faces.
Sami is all this, and much more: your best ally to take action and mitigate together the biggest challenge of the century!
Articles about Sami:
💡
You're a corporate or investor and looking for startups that are innovating in the same market as
Sami
? We're happy to assist you with our
Startup Sourcing
service.