Quomodi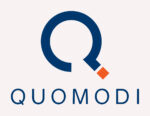 Long Business Description
The aim is to be a global helpesk for everything "how to" or "how Do I". Users post a how do I question, then the community of helpers, either enthusiasts or experts "bid" for the job. The user then chooses the helper, the price and the time for a 1:1 video call. In the call the helper can see the problem or project and adapt or personalise their advice to what they can see on the call.
Examples include, diagnosing car problems, fix or fitting home electronics or completing a DIY project. Or even setting up a home computer system. Anything we're value is added by the adviser being able to "see" the project.
💡
You're a corporate or investor and looking for startups that are innovating in the same market as
Quomodi
? We're happy to assist you with our
Startup Sourcing
service.