MIOO CYCLING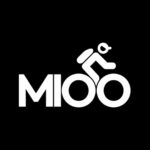 Long Business Description
MIOO Cycling has been founded by Tomas Grönqvist in 2019 in Stockholm, Sweden. MIOO is a subscription platform as bicycle service. As a MIOO subscriber you get smooth access to bicycle service and support where you and your bicycle is. There are already more than 2 Billion bikes in use around the world and bicycle's sales increased by 0.5M during the COVID-19 pandemic in 2020. Therefore, that will highly increase the need for service, support and insurance. MIOO is based in Stockholm and recently launched in UK.
-The plan is to expand the business to Paris and Berlin during 2021
-Estimated go-to market/launch per new country and city is 1-2 month
-Implementing a Smart Lock which provide an opportunity for both MIOO users and bicycle mechanics to unlock a bicycle and do the repair without the need to have the owner physically available.
Articles about MIOO CYCLING:
💡
You're a corporate or investor and looking for startups that are innovating in the same market as
MIOO CYCLING
? We're happy to assist you with our
Startup Sourcing
service.