Mailsociety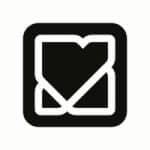 Long Business Description
Are you feeling overwhelmed by the large number of emails flooding your inbox every day? Mailsociety is the perfect app to help you regain control. Whether you're shopping online, booking a vacation, or just looking for an important email, Mailsociety bundles and displays your emails in a visually appealing way so you never miss that important message again. Best of all, it's totally free to use. Simply log in with your email account today and start taking back control of your online activities!
Mailsociety is a young Dutch Startup that's disrupting the email client app market (4,3 billion users worldwide) and challenges the status quo (Google's Gmail App/ Microsoft's Office App/ Apple' Mail App). Email apps are at the heart of the way we communicate but fail to give you a good overview in your personal life. Mailsociety is solving this by building an email-centred Superapp. By visually displaying- and bundling emails, users can find what they are looking for at a glance.
For over a year, the founders have been living without a salary and financed all the operations themselves until Moqod invested in the Pre-Seed round. Together with Moqod, they've been able to build a fully remote team with Ukrainian developers. So this story is not simply about launching an app, it's even more about struggling for over a year with one goal; go toe to toe with the world's largest companies and try to do the impossible.
Mailsociety originated in The Netherlands and is supported by ideas and talent with an international scope, from France to Luxembourg and Ukraine to Portugal. On the journey to the official launch in the App Store, Mailsociety was selected for the Google for Startups track, participated in the Web Summit's Alpha Program, and joined the delegation of the Dutch Startup Mission to the Web Summit in Lisbon.
💡
You're a corporate or investor and looking for startups that are innovating in the same market as
Mailsociety
? We're happy to assist you with our
Startup Sourcing
service.