LogSentinel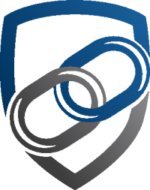 Long Business Description
LogSentinel SIEM, our flagship product, is a cutting-edge next-generation Security Information and Event Management (SIEM) system offering simplicity, predictability, and innovation like nobody else on the market. By leveraging the latest innovations in technology including blockchain and machine learning, it helps organizations of all sizes to completely eliminate their blind spots and significantly reduce the time and cost of incident detection, investigation and response.
Compared to the alternatives, LogSentinel provides very strong log integrity, flexible and practically unlimited retention, and simple and predictable pricing, based on the number of active users in an organization, rather than volume or events per second. You get running with LogSentinel SIEM in weeks with our zero-setup cloud SIEM and open-source collector that can handle every system and every setup even in complex organizations.
The unparalleled ease of use and flexibility makes LogSentinel SIEM fit for organisations of all sizes and allows LogSentinel to help small and medium enterprises in their cybersecurity and compliance efforts by giving them an enterprise security tool in a way they can afford and manage.
💡
You're a corporate or investor and looking for startups that are innovating in the same market as
LogSentinel
? We're happy to assist you with our
Startup Sourcing
service.