LEIS EXPERTISES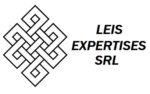 Long Business Description
My name is Laurentiu Eugen Ursu and I am the founder and administrator of a Romanian company called LEIS EXPERTISES S.r.l. which has main core activities in the business consultancy for the oil & gas industry, business development, and port logistics. By acting mostly domestically, we offer full assistance for the international enterprises willing to entering on specific markets and developing long-term operations in Romania. We are focused on those companies who are bidding to onshore gas pipeline construction, offshore gas projects in Black Sea area and any other green energy projects.
💡
You're a corporate or investor and looking for startups that are innovating in the same market as
LEIS EXPERTISES
? We're happy to assist you with our
Startup Sourcing
service.